Almost 20%? Thank you so much guys, you are AMAZING!
We want to thank everyone for the support you guys are giving us! We are so excited about our campaign and we have some great news to share with you.
First off, we are working on a new build that will address most of the issues pointed out by the amazing feedback we received. If you want to give us more feedback feel free to post in on ourStomt page.
We would also like to thank all the streamers that made videos about our game, here are some of them.
Plus everyone that wrote about us, here are some kick ass articles (some of them are international) about Reikon Dungeon.
LASER RAPTORS!!
Being able to play as a raptor is awesome, but what about playing as a LASER SHOOTING RAPTOR?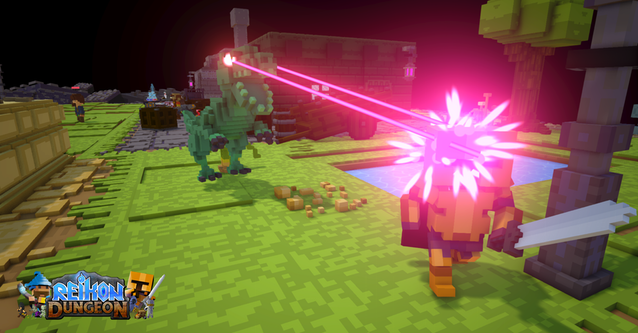 They are not extinct!
Also be careful : they usually come in packs.