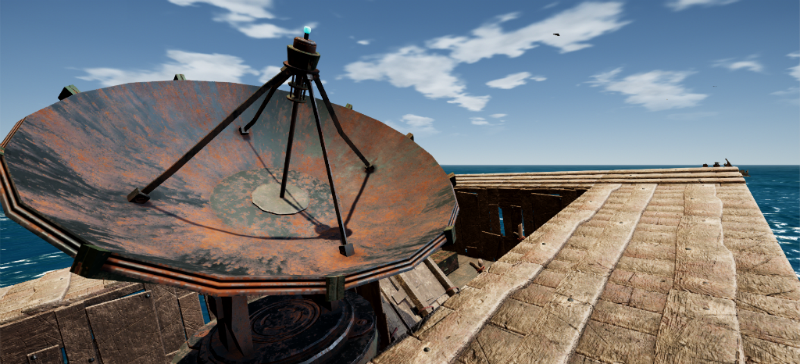 Players can now craft and build a satellite dish on their base to start a base defense. Base defense is a part of ACT II and is the step needed to locate the EcoTech HQ. (EcoTech HQ will be released in future updates) Base defense is repeatable after completing the first time. You can view more details in the in-game help menu.
Planter Boxes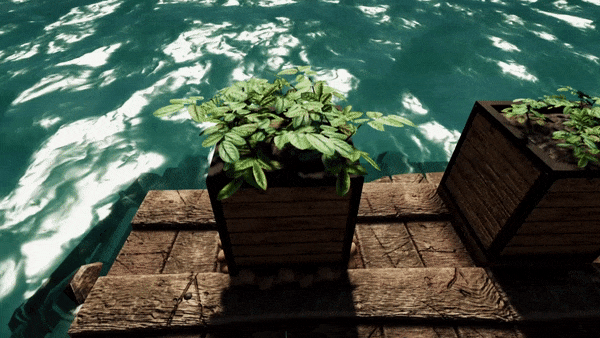 New Planter boxes allows you to place them on your base and use human waste and water to farm potatoes. Potatoes can be used to make yeast, which can then be used to make alcohol and vinegar. You can view more details in the in-game help menu. More plants to farm in future updates.
Aqua Planter Box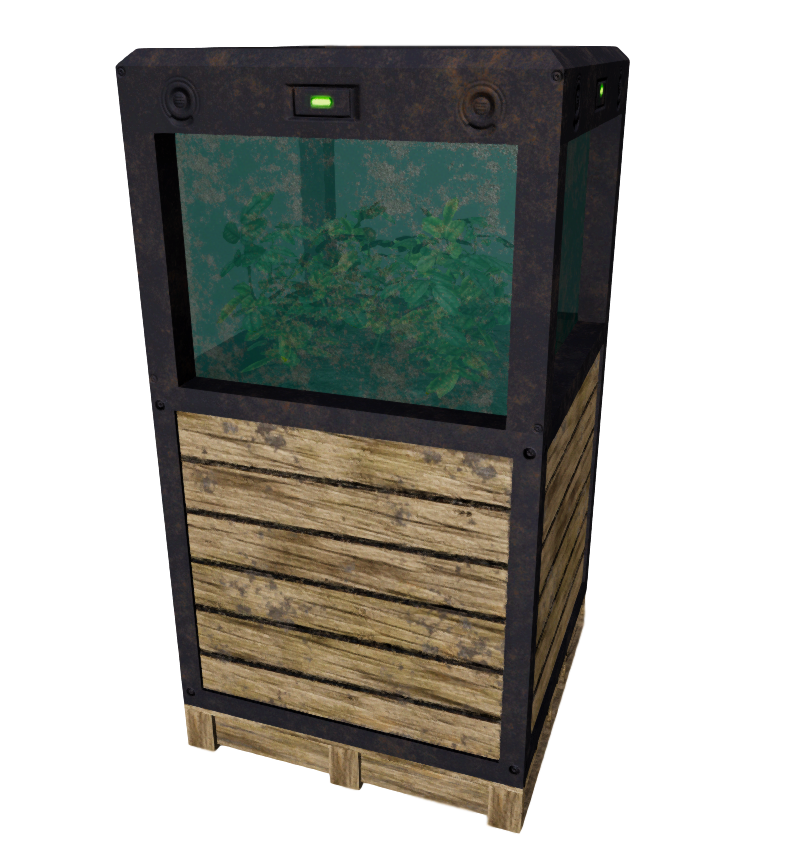 New Aqua Planter boxes allows you to place them on your base and plant seaweed. Seaweed has many applications. You can view more details in the in-game help menu. More aqua plants to farm in future updates.
Furniture Model Swaps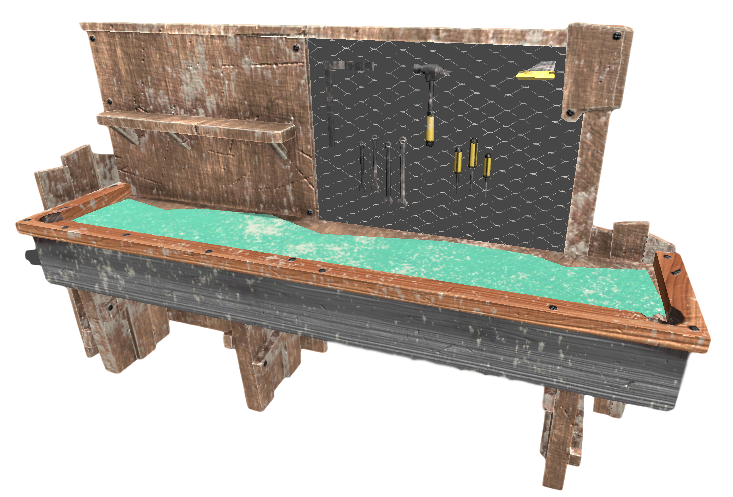 All old generic furniture models have now been successfully replaced with our own made furnitures. More and more new furnitures will now be added in future updates.
Grinder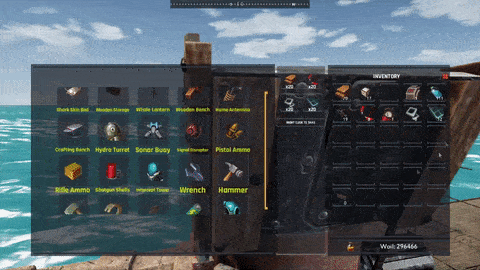 New grinder allows scrapping your items. Place on your base. Then drag and drop items from your inventory over it in real-time to scrap the said item. Just like dropping your items but instead doing it in front of the grinder model.
Creature Repellent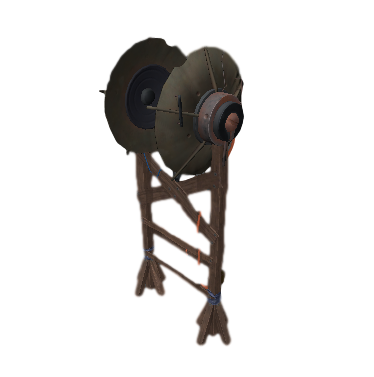 New Creature Repellent can be placed on your base. Can be toggled on/off. When turned on, it will keep creatures away in a 100m radius, similar to the mechanics in towns.
RNG Fishing
The further you venture out, the bigger the loot table variety. Players can now catch a lot of random junk in the ocean in addition to the usual fish that are caught.
Player Respawns
Players who die will now spawn back on their beds upon death instead of having to reload last save file. If saved on the boat and died, player will be brought back to Leavenworth. If died while wearing the A.D.S. suit, player will respawn with suit on and will need to hang it back up.
Change Logs:
Whats Next?
Halfway to 0.36! We have 3 key things left now before we reach the highly anticipated 0.36 steam workshop update. Here's what's left.
-First Person Shooter overhaul. After months, it has finally made it to the top of the task piles we have made in trello! That means you'll be getting some new animations and weapons. This is actually the last piece that needs an overhaul. After this change, Landless will have finally rid itself of all the 3rd party plugins from the early access release version of 0.30. Once we get the first version in place, we will then be able improve the player physics on the boat as well as the Pirate AI's, animations, and models.
-Modular boat building system. Similar to building your own floating platform, except players will be able to place boat equipment pieces on it to give it's own boat stats just like the main boat. Players will be able to do exciting things when this comes out such as motorized homes, massive links between cranes, skys the limit when this comes out!
-Steam Workshop. To put a pretty ribbon on top of all this, we will open up the gates to community mods! Import your own models, make your own loot, or edit databases. There will be so many things to do when the community can start making changes to the game themselves!
Thank you to all those who have been actively showing their support :)
CodeBullet