We are proud to announce that Lambda Wars is now officially available for FREE to download on Steam! For those of you unfamiliar with us, we are a completely free Half-Life 2 real-time strategy (RTS) mod formerly known as HL2: Wars and have been in development for over six years with public releases throughout that time. This is our first official Steam release after successfully passing through Greenlight in January 2014.
Our Steam beta release brings with several major changes from our last version, most notably a complete overhaul of the in-game menu UI systems and revising our multiplayer matchmaking system to take full advantage of everything Steamworks offers. On top of that we have also spent a lot of time as usual on improving the mechanics and gameplay balancing and fixing a litany of bugs large and small. Below you can see some of the major UI work that has gone into this release: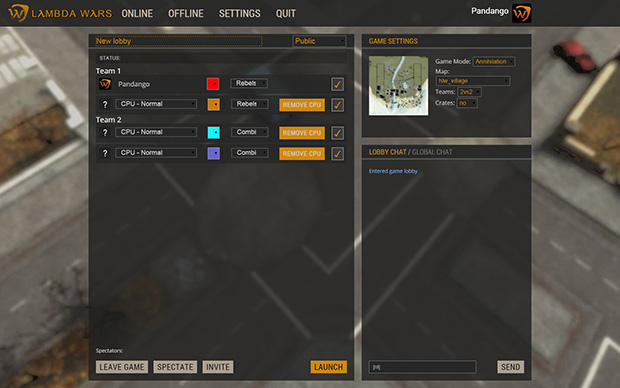 You can go ahead and download it free on Steam right now by visiting our Steam Store page - thanks to Valve's fantastic support of free mods we are happy to announce that you do not need to own HL2 or any other Source games to play this for free! If you have any problems please post in the support section of our forum community.
Why still beta, you ask? Before we release Lambda Wars 1.0 we want to hear YOUR feedback. What works? What doesn't? What could be improved or added or removed? We want to hear from YOU, whether it's on our Steam Community Hub, our discussion forum, Facebook, Twitter or ModDB profiles. If you like what you see, do us a huge favor and spread the word!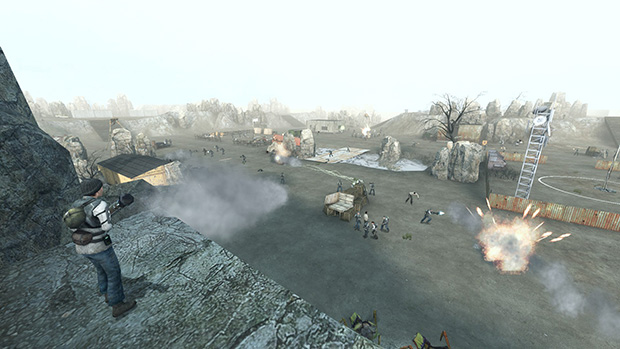 We want to take this moment to thank all of the loyal players who have provided us with feedback over the years, as well as everyone who supported and voted for us in our Greenlight bid and got us into the top ten mods of the year in 2008 and 2010 for ModDB's MOTY vote. Most of all, thanks to Valve Software for being supportive and permissive and allowing us to use their IP and materials to build and distribute a RTS mod of the Half-Life universe we all love so dearly.
Download Lambda Wars for free now on the Steam Store. If you like it, show it by supporting us on Steam Community, our discussion forum, Facebook, Twitter and ModDB and by providing your valuable feedback, bug reports or support requests on our official community forum.