This box was much bigger than expected!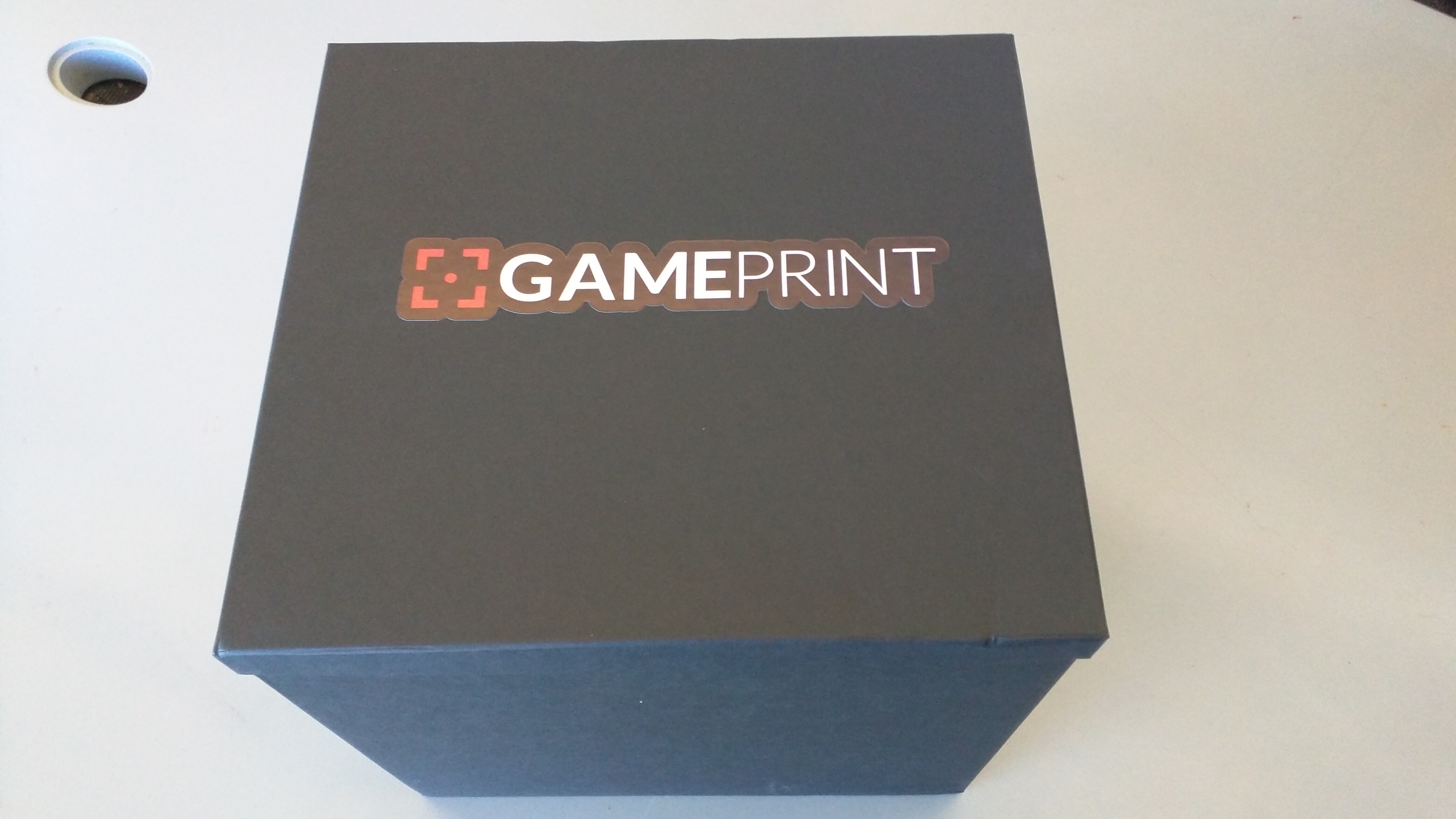 Packed with care!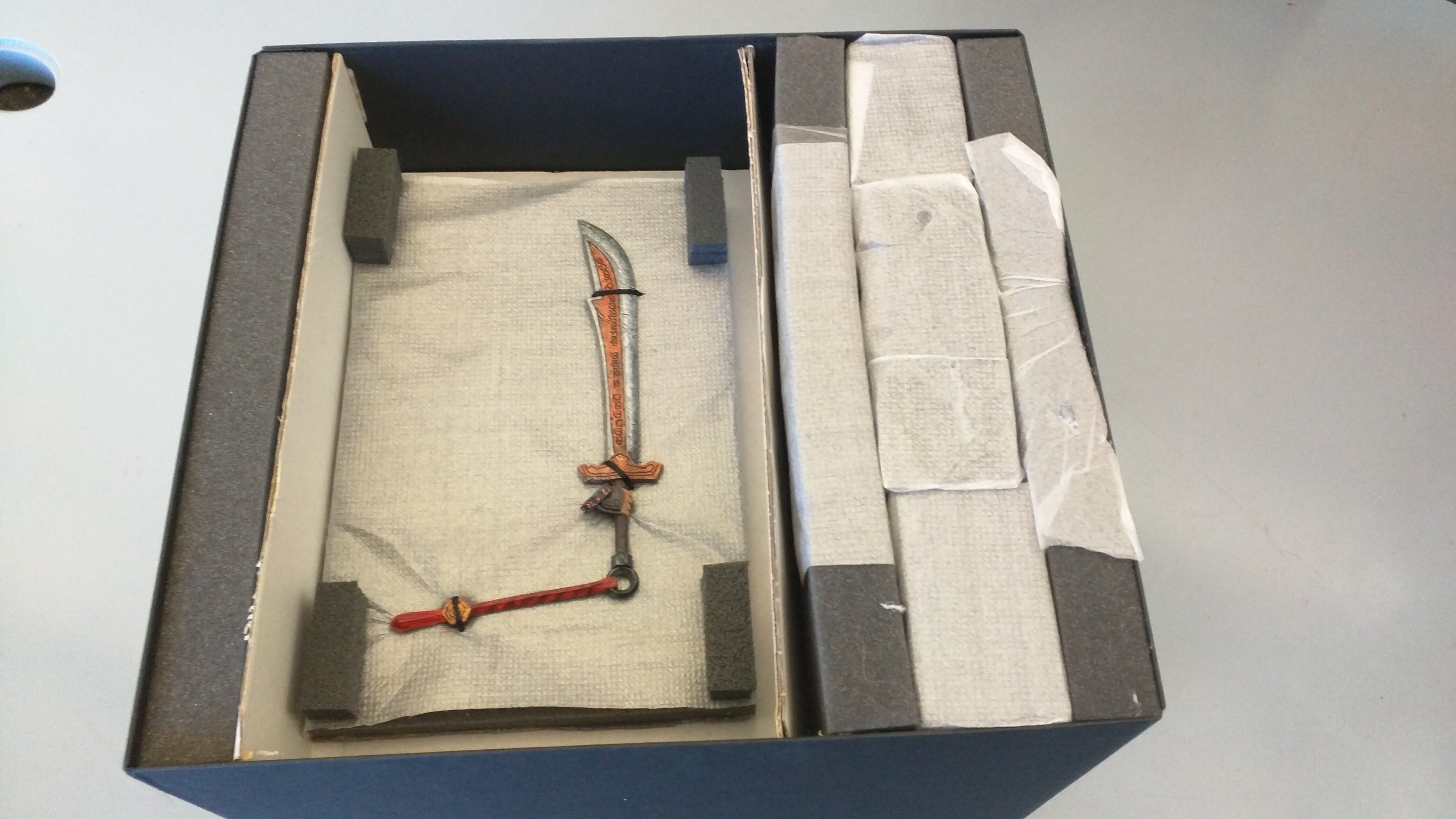 There's Korghan down there. First glance, fantastic!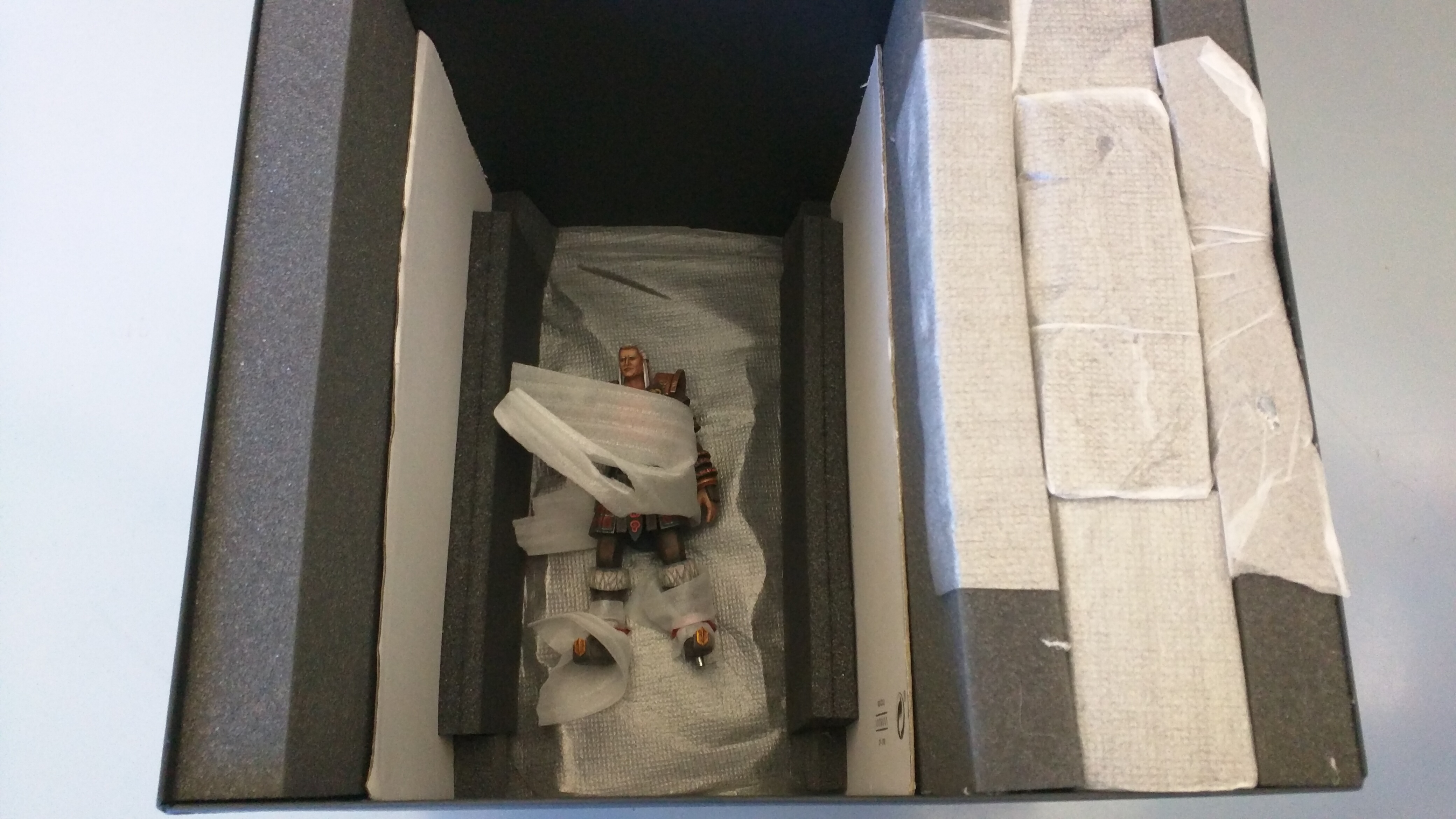 There's the base. Temple level with tufts of grass added!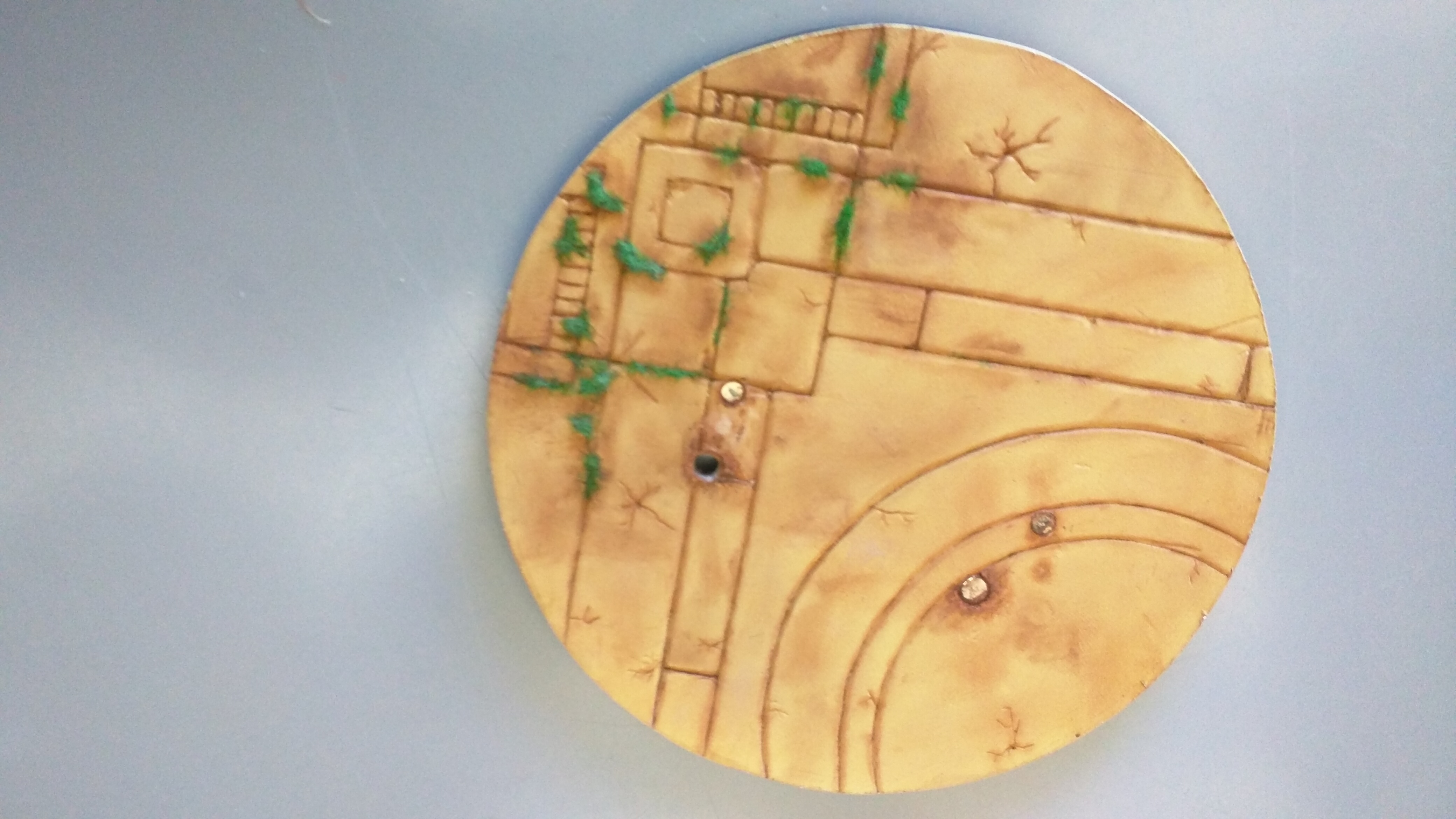 The model is about 7" tall.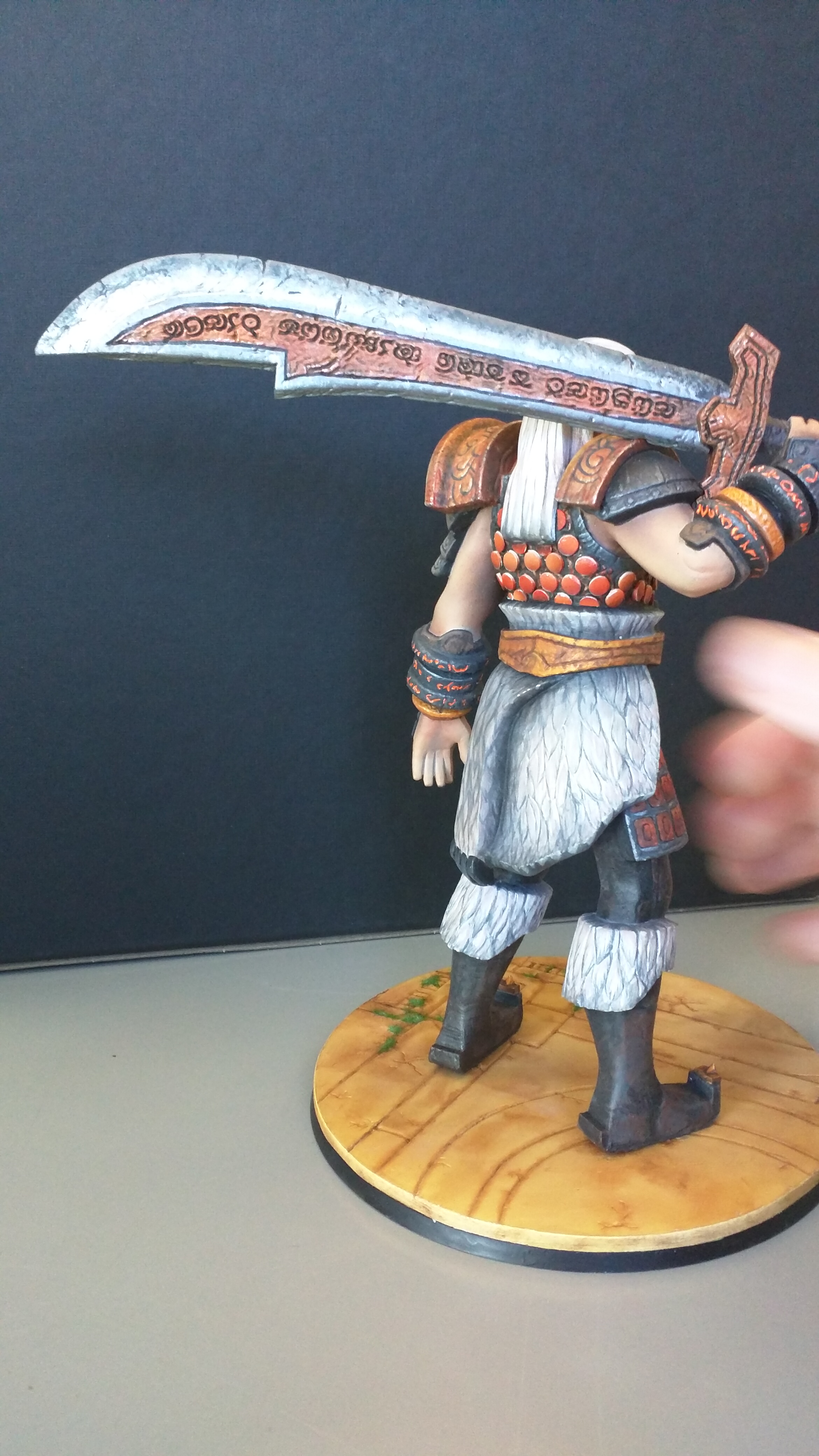 Captured from in-game modeled, looks like there was some modeling touch up work, 3D printed, hand assembled and painted.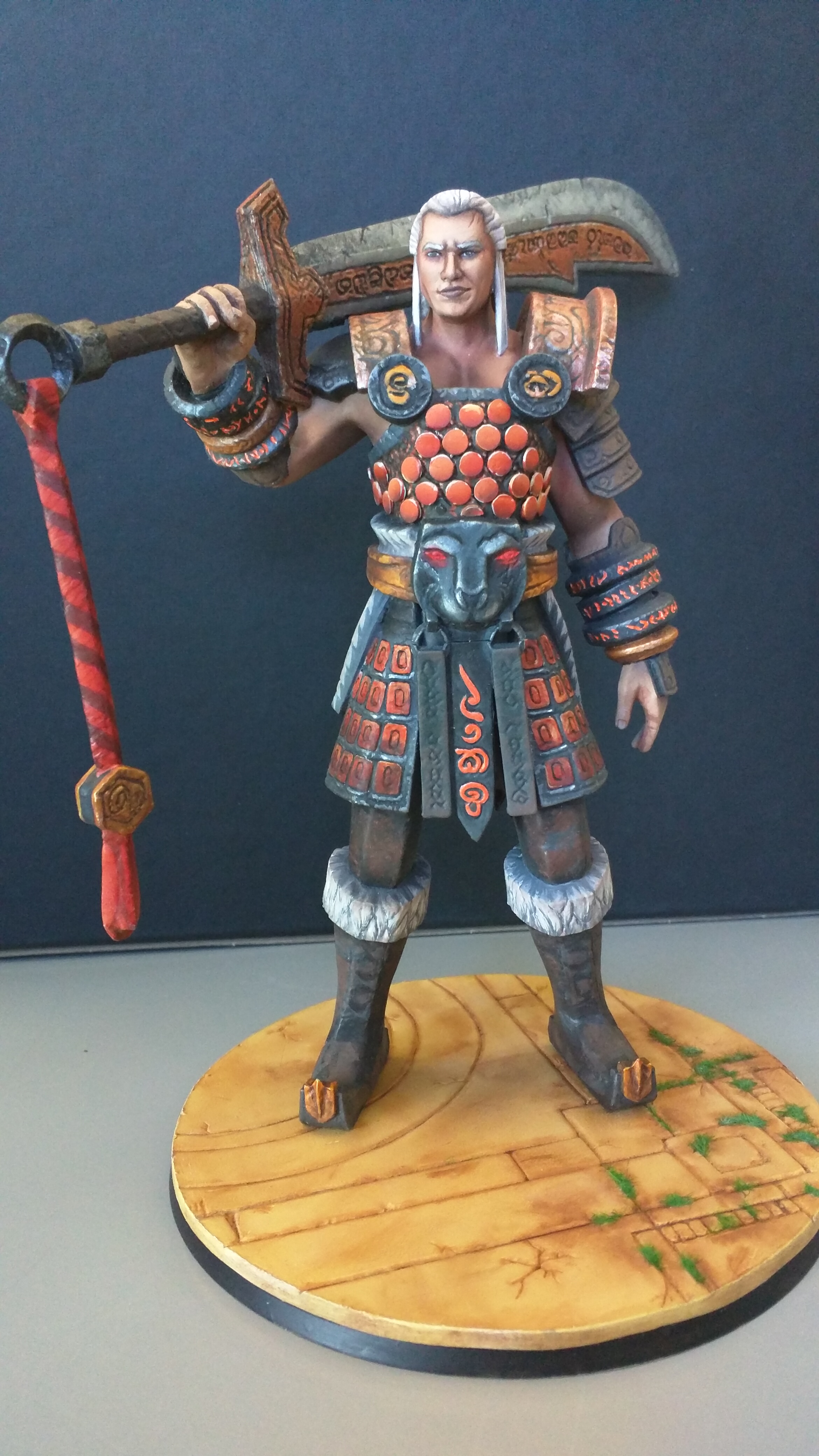 Facial detail really holds up.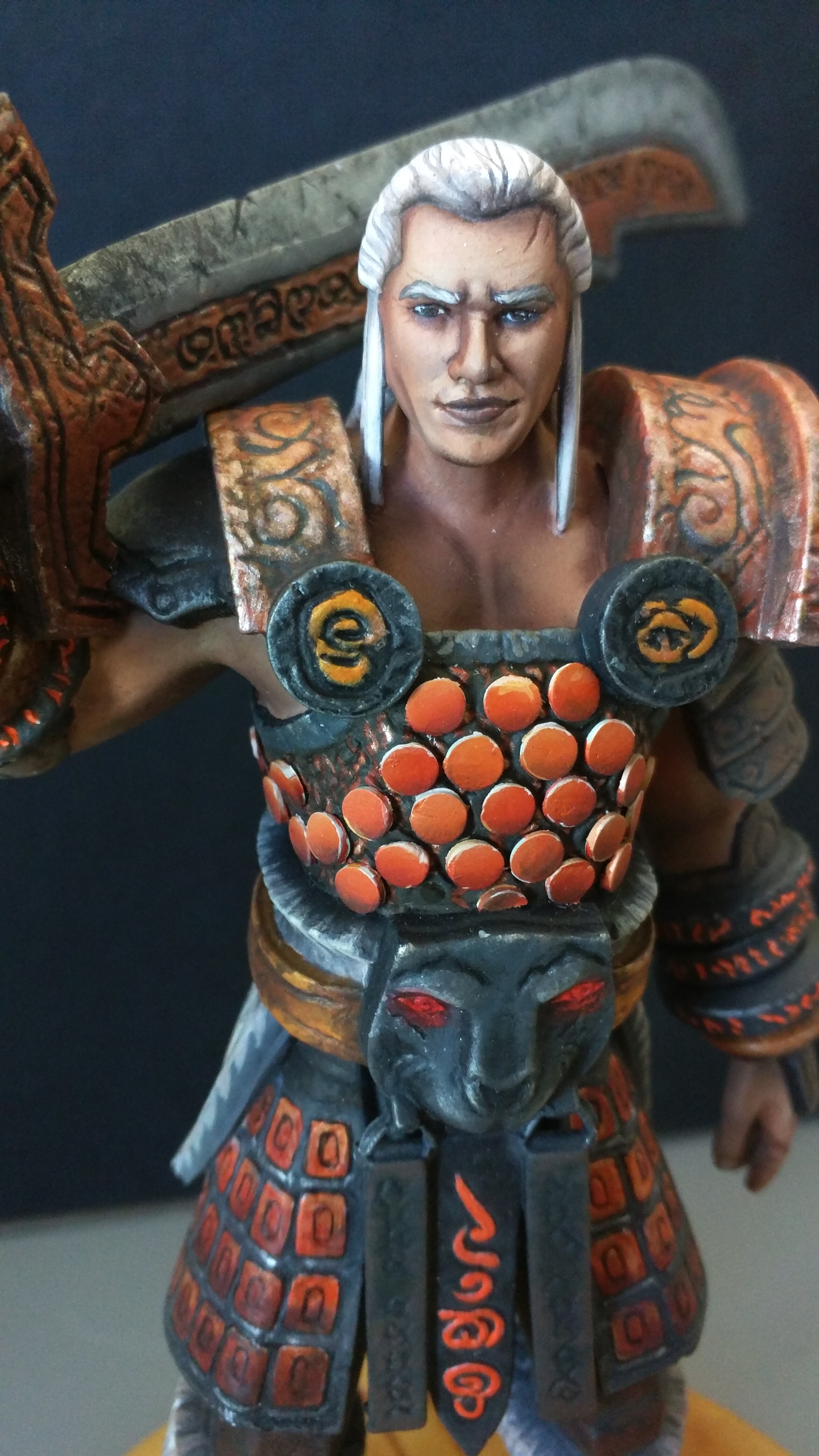 Conceivably, we could make any Hero or Boss with any pose. A custom model like this will probably cost about $200. Would you be interested in buying one, if so tell us what would be exciting to you?