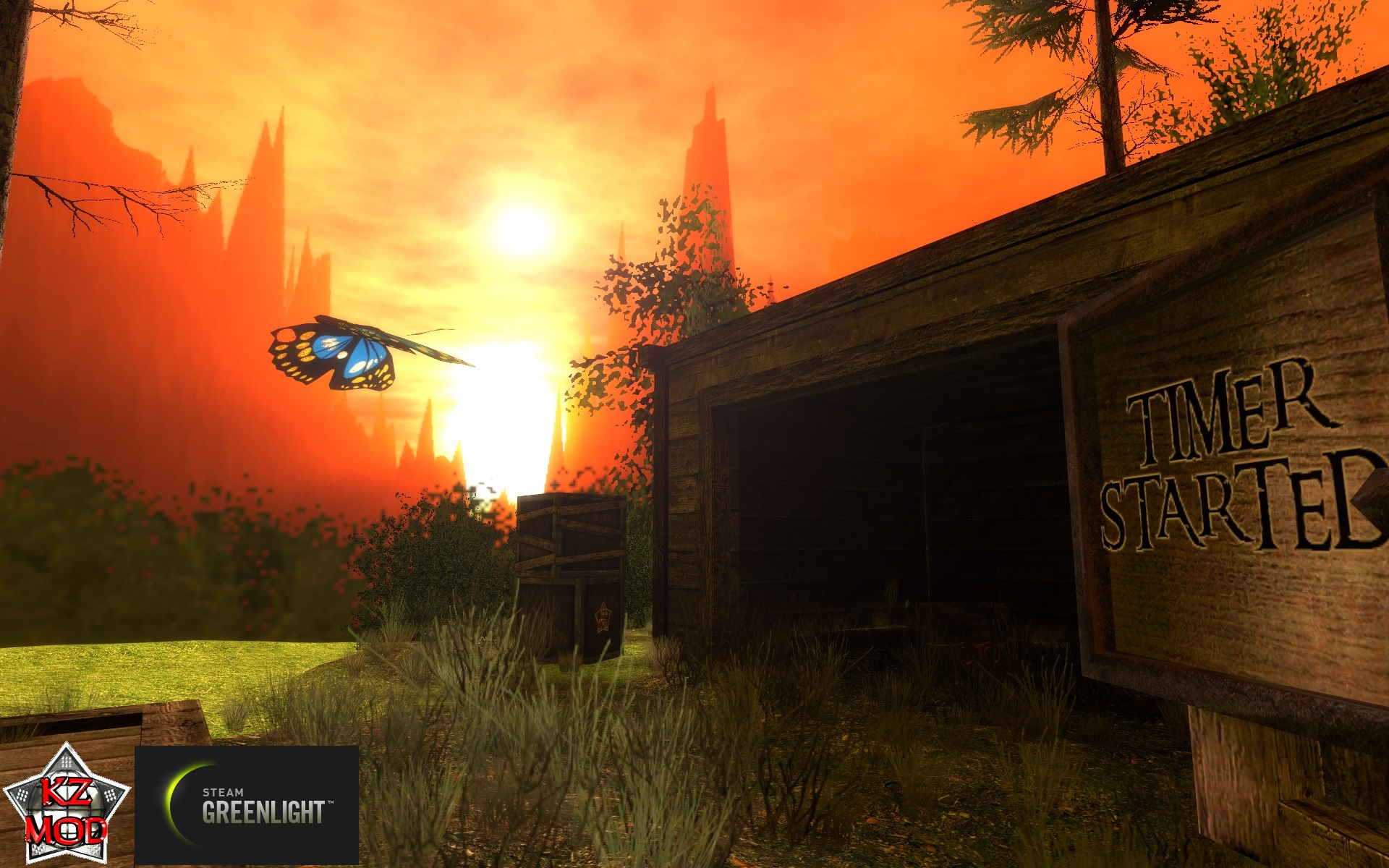 Hello climbers!
A big moment has arrived for Kreedz Climbing (KZMod), it is now on Steam Greenlight, with the hopes of becoming a free game on Steam!
Kreedz Climbing is a movement-skill based mod for the Source engine where the focus is not on combat, but defeating the challenges of the map itself. It is a puzzle platforming game, where you will need to learn multiple disciplines to advance in the game's levels. The main enemy is time - and gravity - for although you cannot die directly from a fall, it will certainly set you back, especially if you choose to not use the built in checkpoint system. Kreedz Climbing can be played alone or with your friends (or competitors) online, and with more than 100+ maps and 250+ courses, along with over 15 different disciplines to master, Kreedz Climbing is a challenge to improve your own abilities.
Having been a released mod for over 8 years, now the next step forward would be to become a full game on Steam. With that in place, the possibilities for the game are almost endless - easy downloading and updating of the game, the Workshop, as well as useful behind the scenes tools like error log collection. It's an exciting time, and if you choose to play the game we hope you enjoy it.
With the countless contribution of many individuals over its life, the game offers many modes of play and a large amount of content, it's hoped the game will provide a lot of fun to its players. The possibilities are also almost endless for level designers, who can combine any of the game's disciplines into one map, offering many unique experiences to players.
The latest version of the game is available in the downloads page (If you have an old version of the game, please check if you can use the patch before downloading it!), please also take a look at our Greenlight page!
It's Gamer vs Gravity.