Hello Everyone!
Kraden's Crypt is now live on GreenLight and KickStarter!
We also Have an alpha demo available on IndieDB!
For those of you who are unsure what Kraden's Crypt is, here's a summary of the game:
Kraden's Crypt is a physics influenced co-­op dungeon crawler video game for up to four players. This is not a regular rogue-like game: In Kraden's Crypt, you control your weapons by changing their momentum with mouse movements (or by swinging the gamepad thumbstick).
You can wield hammers, bows, swords, shields and many spells. Each of these weapons has its own unique combat mechanics.
Swords, for example are fast damaging weapons, which require less momentum. But you can easily become overwhelmed by multiple foes.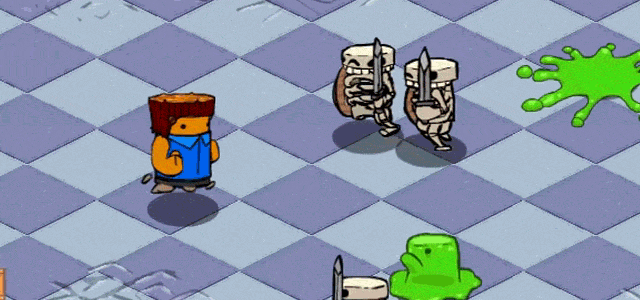 Hammers are two handed, but can deal massive knock-back and damage to multiple enemies.
Other physics elements are also factored into your attack, such as player speed, weapon swing speed and enemy speed.
You can also use traps in the environment to damage enemies.
Feedback and thoughts on the game are welcome
Cheers,
Pete.
Kraden's Crypt Website