With the upcoming release of Early Access for Bannerlord on March 31st, I wanted to make an article to update the community of the state of Kingdoms of Arda and modding in Bannerlord.
Addressing the main concern and impact of this year; modding in Bannerlord. There will be no modding tools with the release of early access on the 31st. This means modding will be very limited until we have the tools and as far as we know, modding tools will not come until the full release of Bannerlord. Despite this there are some things that we can achieve without modding tools. A new member, Ster, has been able to engineer ways for us to access features like Custom Games battles so we can test troop balance and more. Plenty should be possible in the future!
Onto the mod!
Music
Arktos has been busy continuing on creating soundtracks for all of Middle Earth, some of which seen in his latest article: Moddb.com . For now we will share the faction themes for the factions that will be first released.
Mordor
Isengard
Rohan
Gondor
User Interface
With access to the Bannerlord's files, we can see a lot of the UI elements that Taleworlds will use for Bannerlord, combined with UI images released online, we have a good layout and image of what we will do for UI. Our 2D artist Simon has been working on these UI pieces, an example below: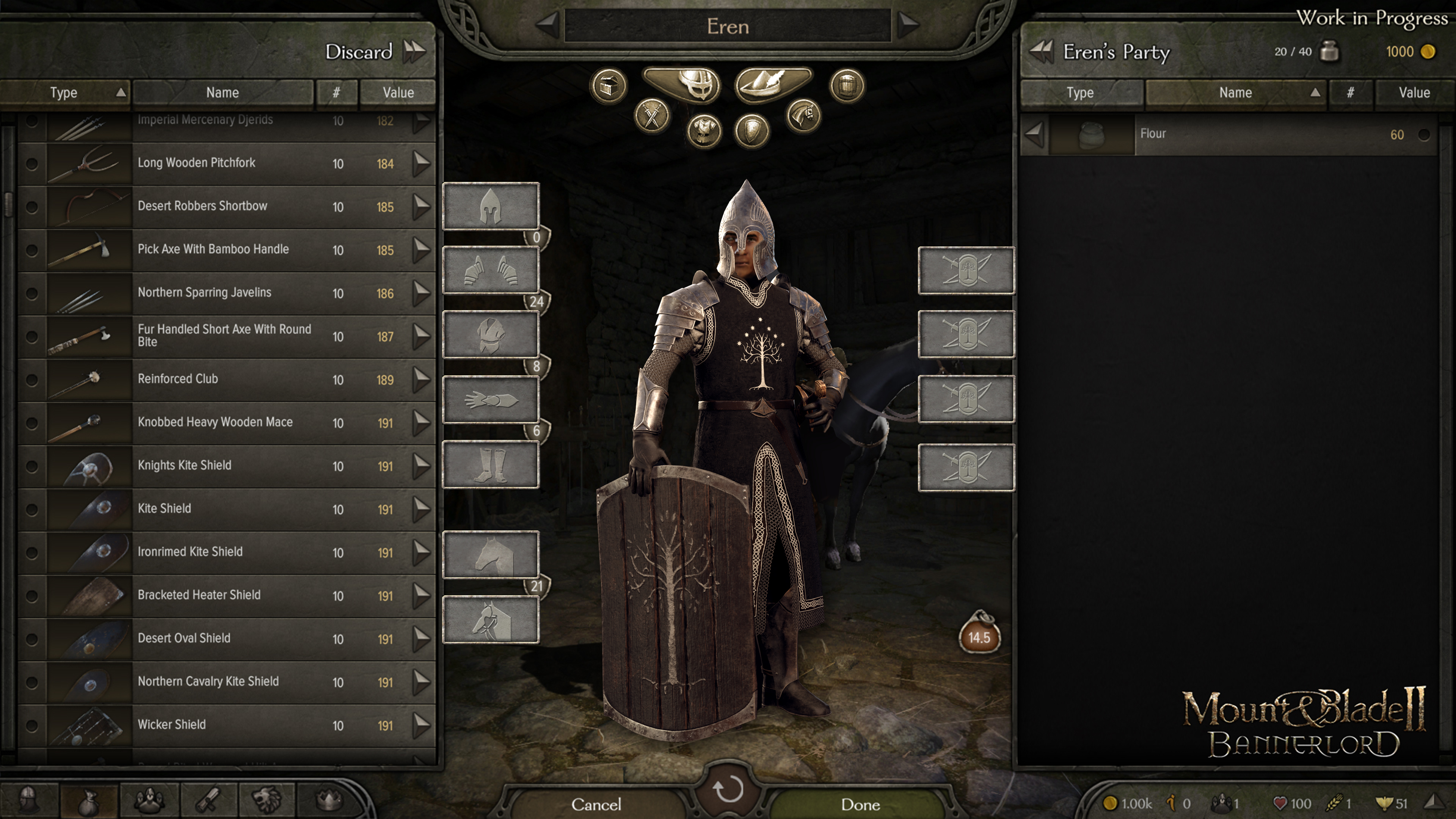 In this example the inventory slots are changed to the Gondorian culture. Eventually most icons will be changed to have an aesthetic that matches the player's culture.
2D Art
Plenty of unit designs have been made over the past year, here are some of them:
Uruk-Hai mid tier units for the Legion made by Dimas, who made the Morgai concept as well. Isengard will see a large update on their models before we will have them in Bannerlord, with these images as reference.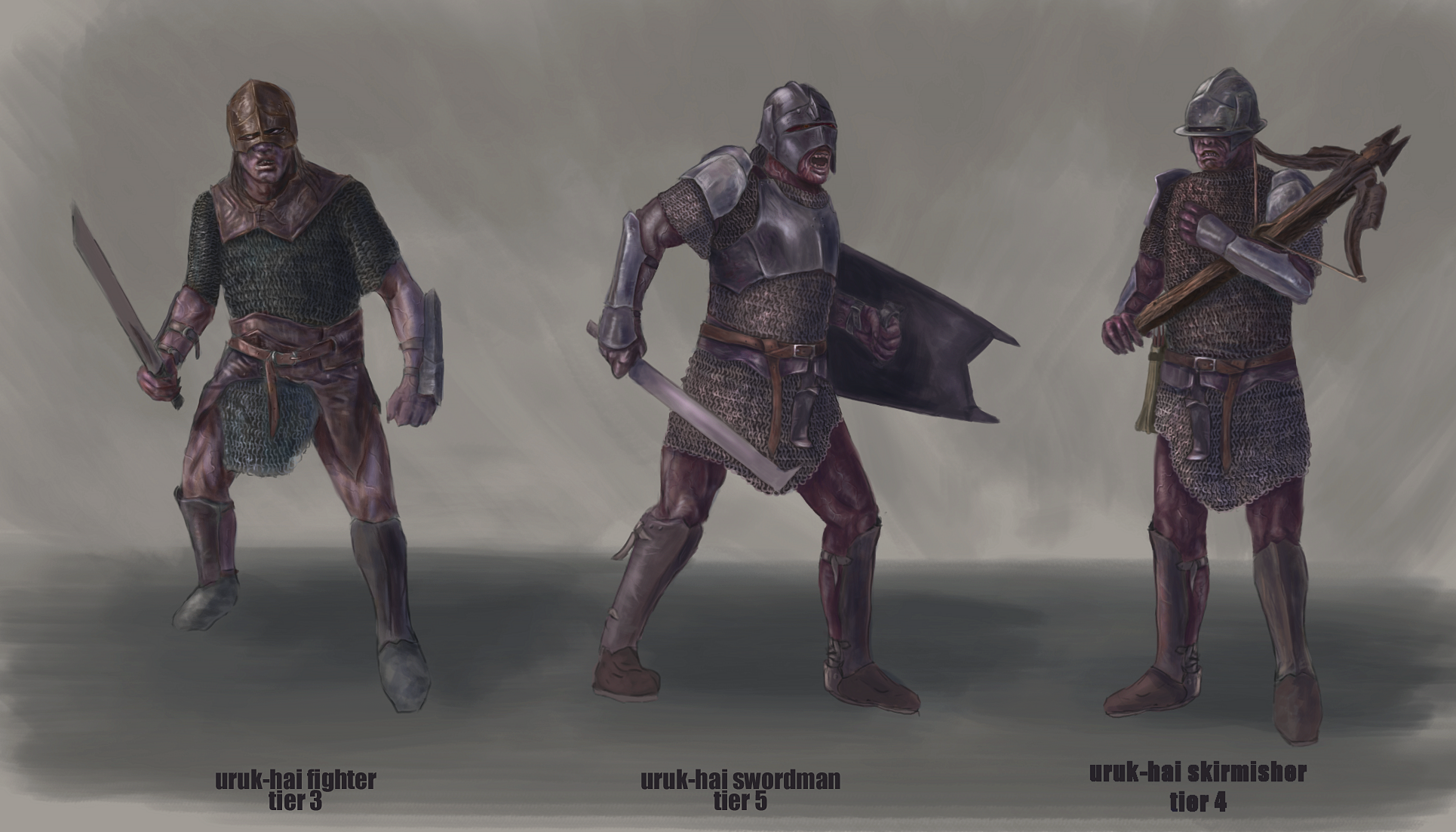 We also have some Mordor Uruk designs, which we hopefully will see come to 3D soon along with remade high tier armour too.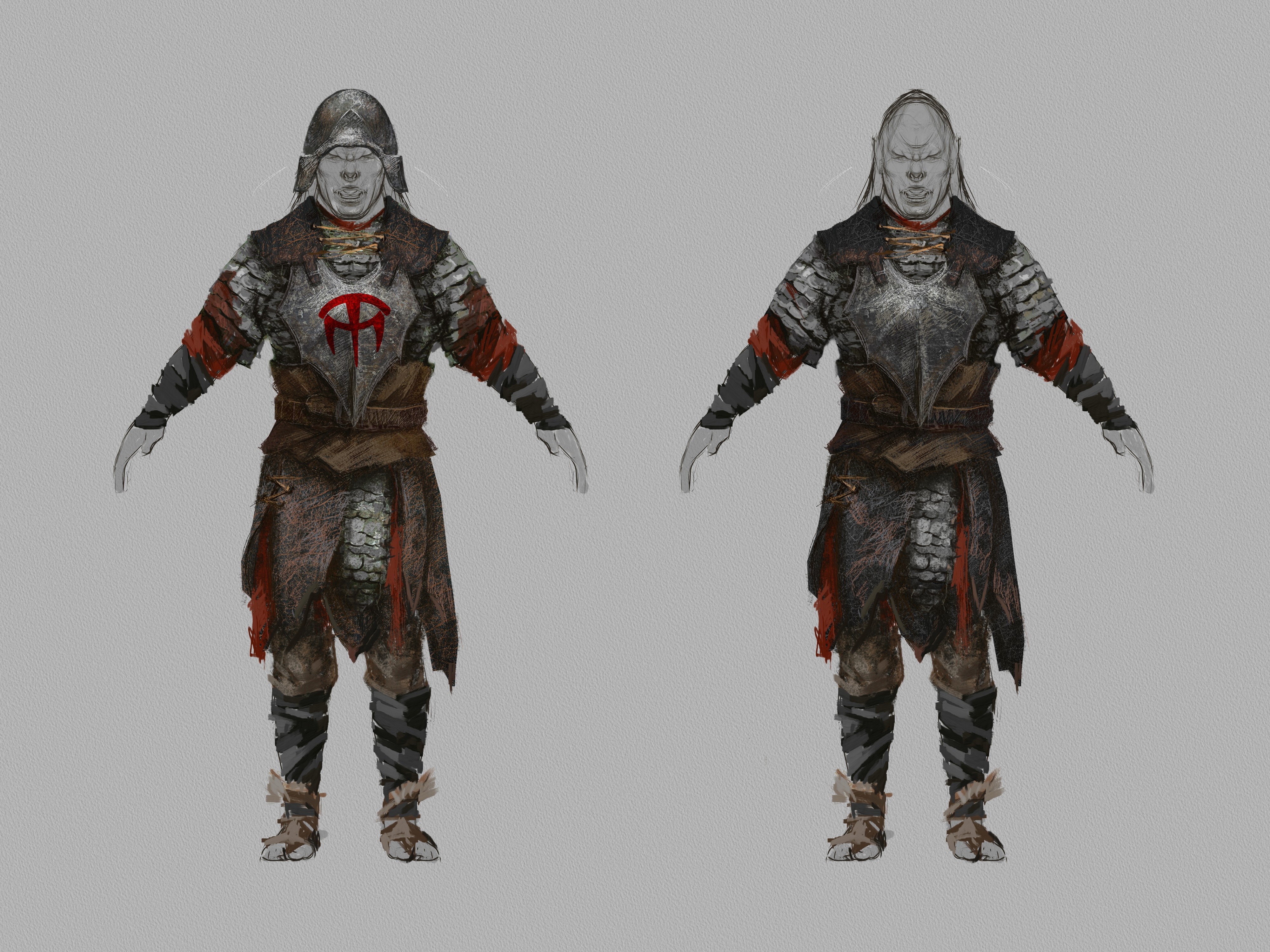 BLBoca has created concept for the Variags of Khand, inspired with influences of the other Eastern faction Rhun but with its own aesthetic. This concept showing one of Khands main units, their heavy axemen.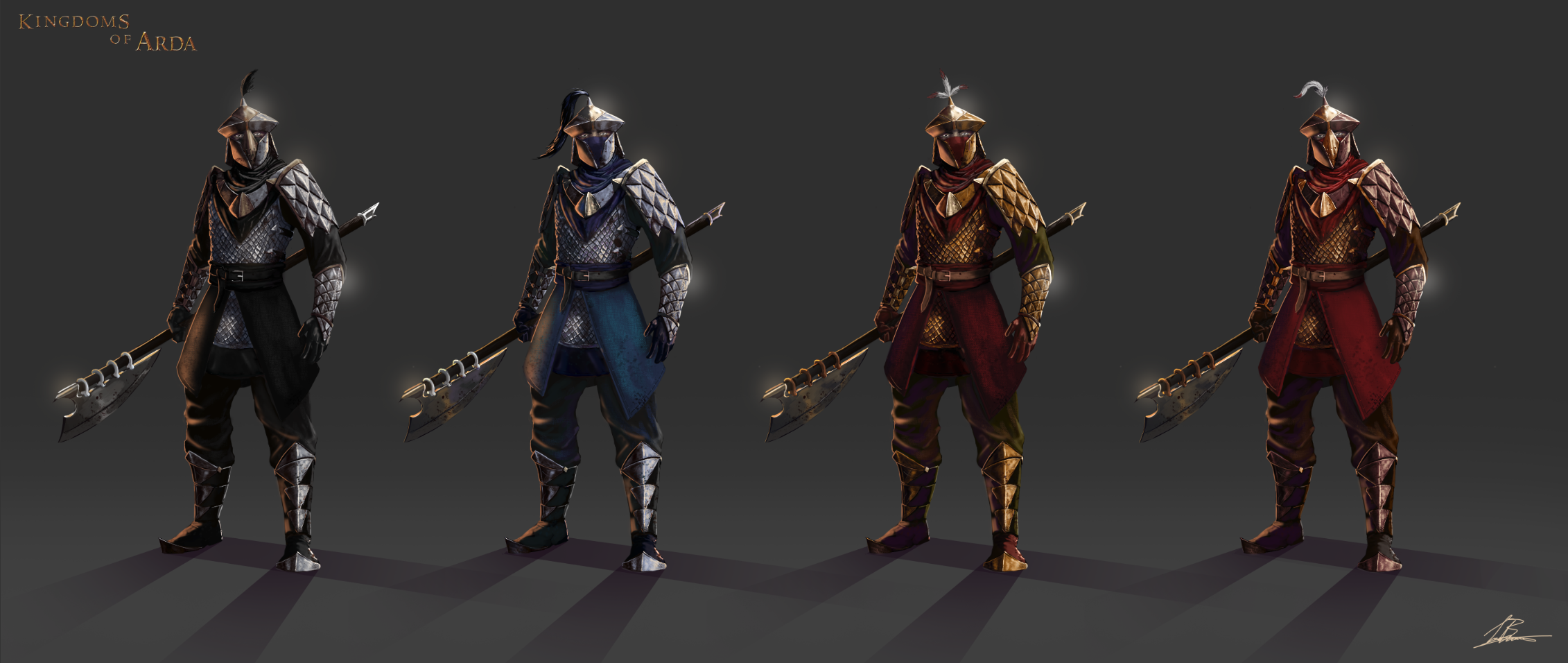 Roman painted visuals for the tiers below the Lebennin armour posted awhile ago Moddb.com that Jannis will also take to 3D.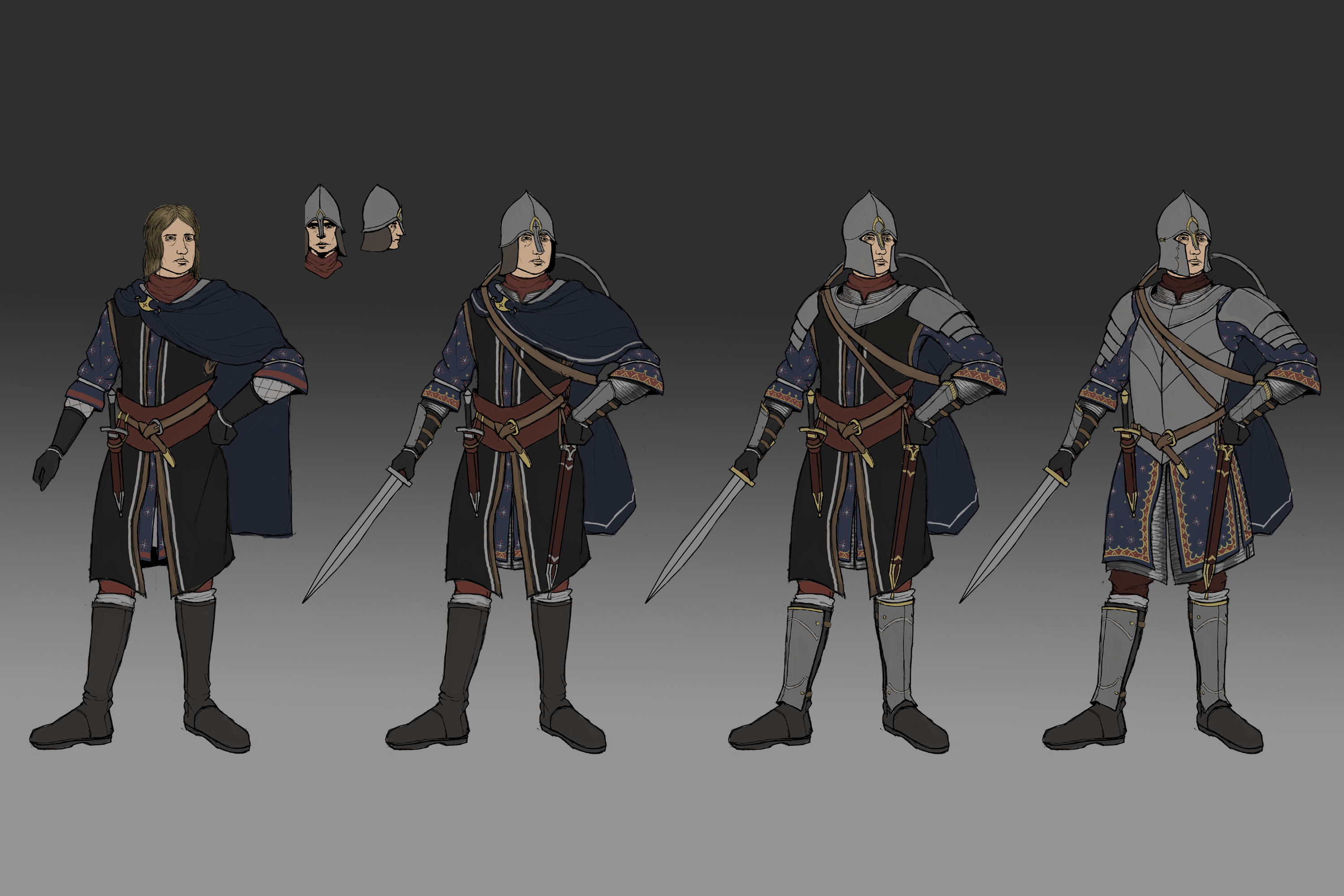 Jannis has done some of his own 2D work, with the concept for Pelargir Marines posted below.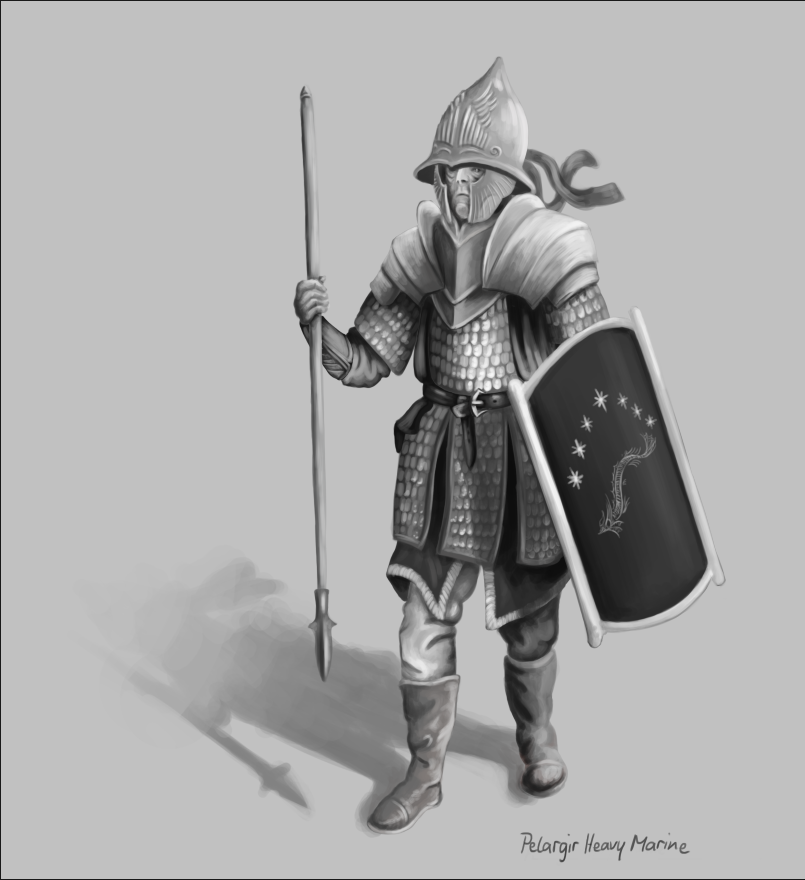 We have yet another iteration of the Black Numenoreans by Roman, this being the final draft we will make before finally finishing it in 3D.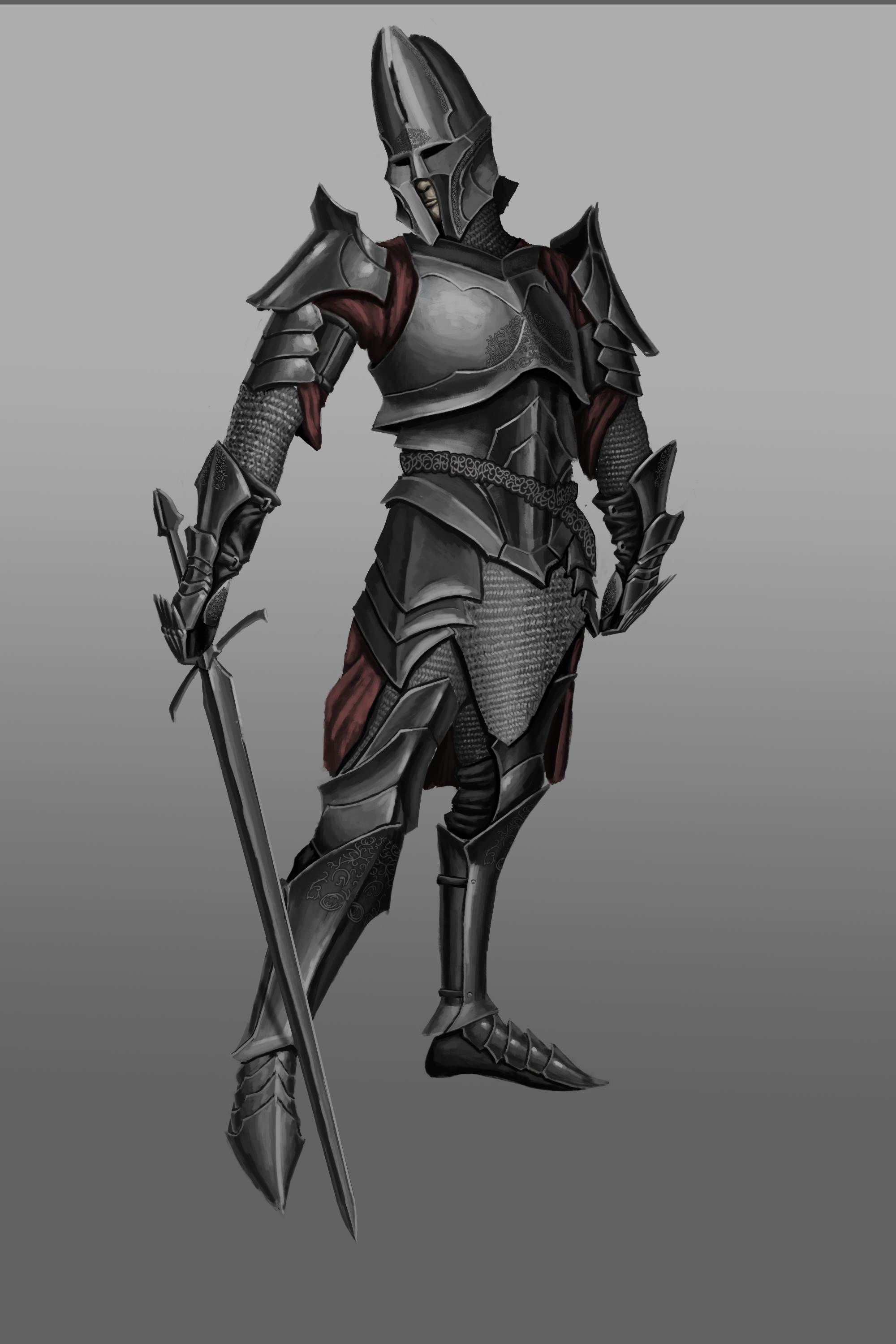 3D Art
Much of the 3D progress has been posted already. Even more projects are in the progress which will hopefully see completion soon.
Starting off with the new artist, Renault's Rohan Royal Guard. This will get a proper preview when all of the related assets are finished. You can see more renders on artstation here: Artstation.com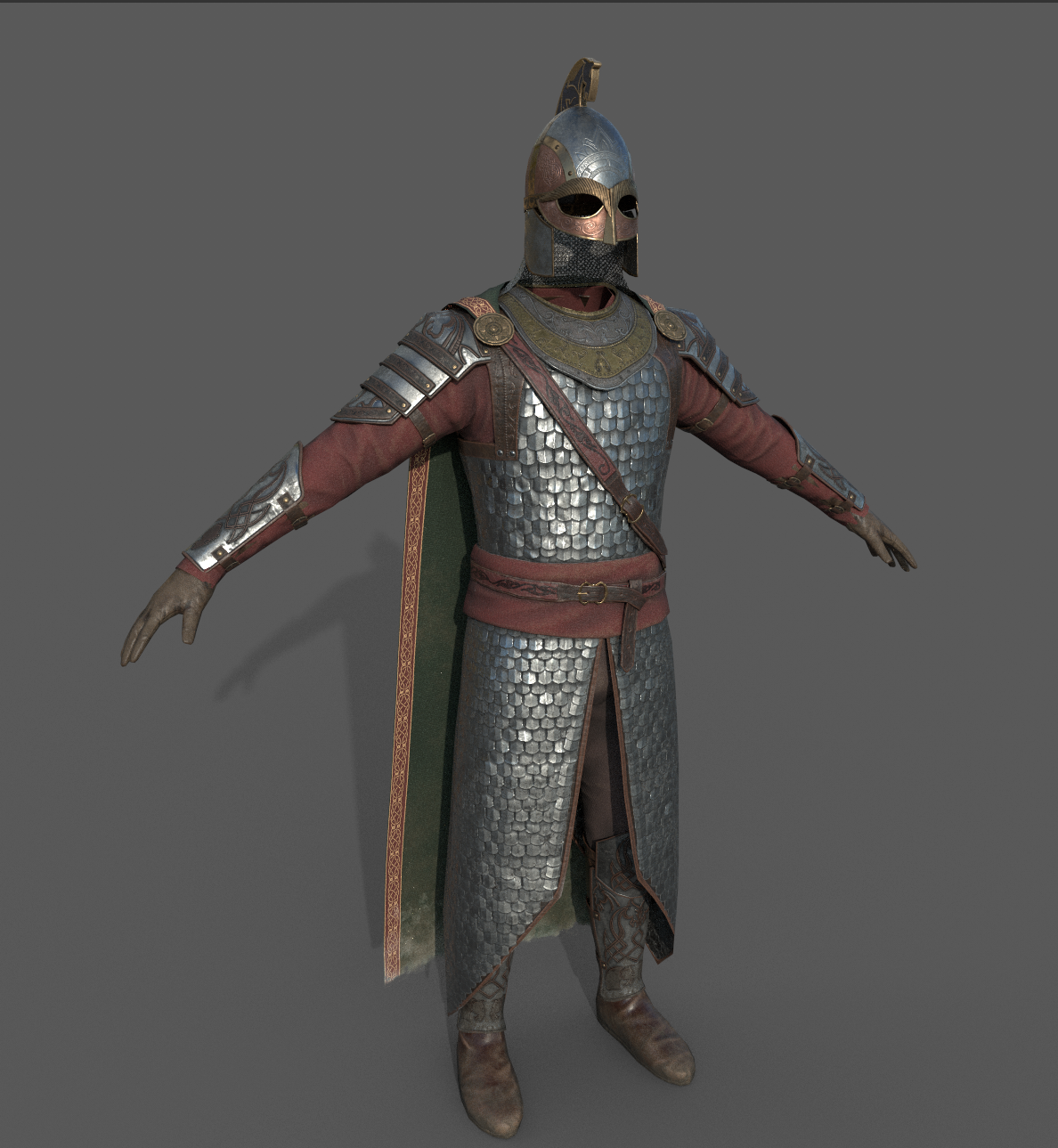 The Gondor armours have been updated for the 73rd time. They might be included in a future preview with new assets to show alongside them.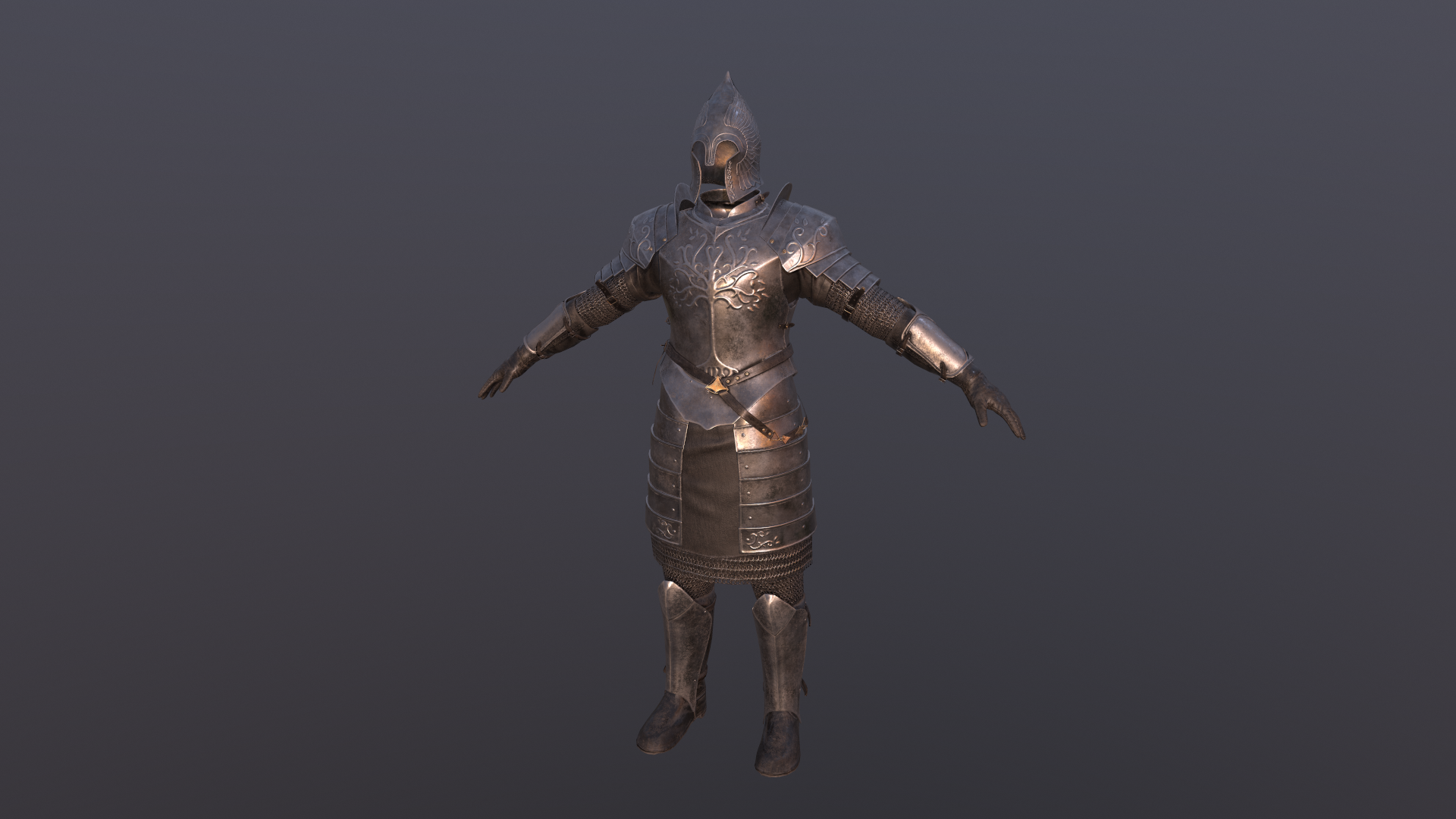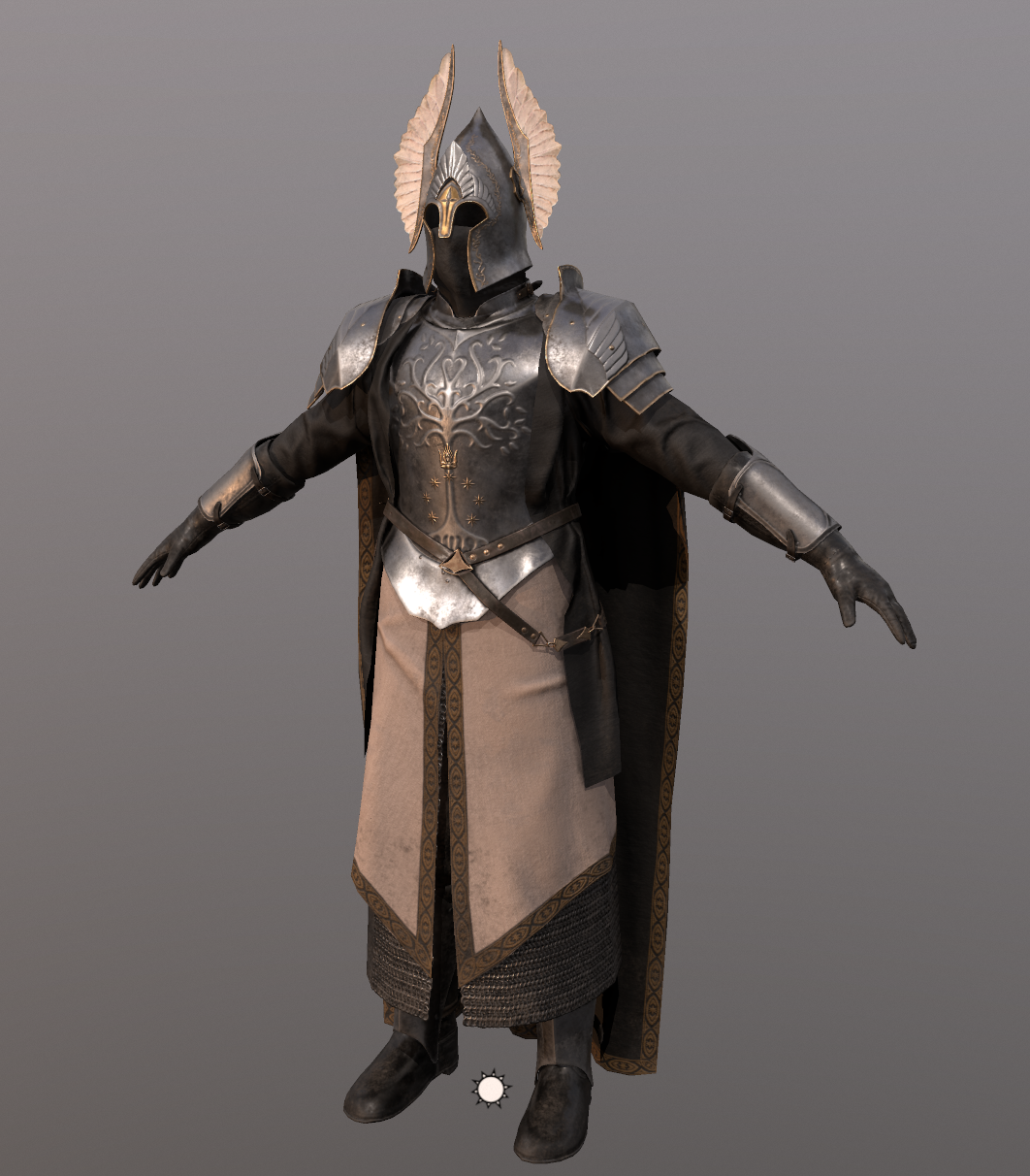 Game Design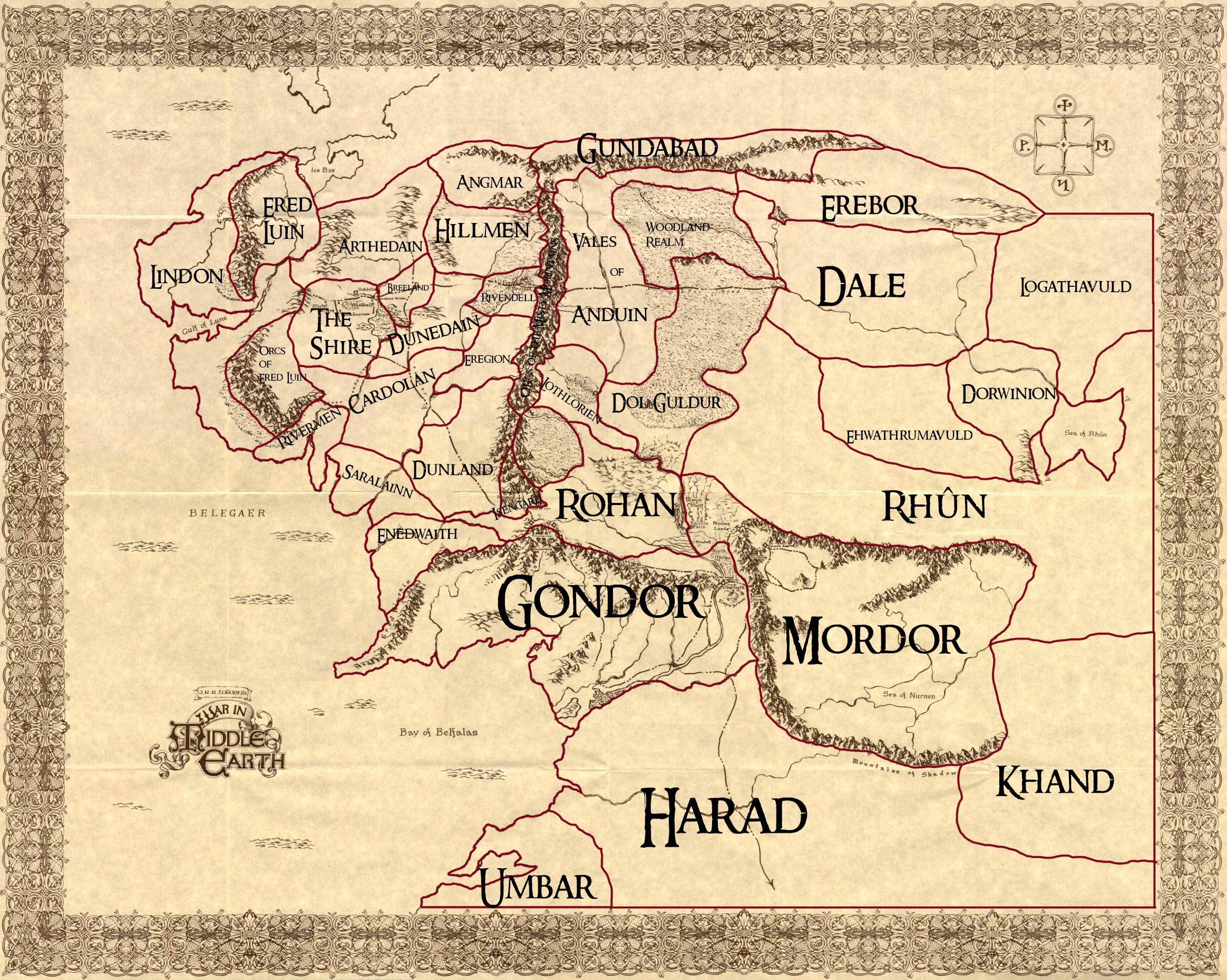 The Factions Revamped article has been rewritten: Moddb.com It was getting out of date, so now it should be more clear about the factions and how they will work.
That is all to share for now. Thanks for reading, feel free to leave any questions or comments down below.