DEMO AVAILABLE! HERE
Hey Pedestrians,
Here we are to share some details about how we're tackling the story in The Pedestrian. One thing that can be unnecessary about stories in games is the overuse of cut scenes and lengthy conversations or walls of text. For The Pedestrian we want to stay away from these trends and tell the story through the environment and keep it as nonintrusive as possible. Simplicity in our story and storytelling allows us to keep with the code of the sign system. But how do we plan to implement this in practical terms?

There are two aspects of the story we are telling, the first is the Pedestrian's past. Which will focus on the male or female Pedestrian depending on who you chose to play as. We know that motivation is important for any character, so we want to give our iconic protagonist a proper backstory to give weight to their actions. His/Her "memories" will be told through hand drawn animations that appear in the environment throughout the game. They will be displayed through everyday objects, like a projector in a staff room or a tablet lying on the ground. You'll stumble upon these as you play through the game, allowing you to either sit and watch or run on by. We show that as The Pedestrian breaks from their routine, their thoughts and ideas become more and more intertwined with the world. That the line between the sign and real world are beginning to blur giving us a lot of creative freedom with the integrating the backgrounds into gameplay.

The second aspect is our character's current situation. The reasons that spurred him/her to leave his/her current life and set off on an adventure, the obstacles that are faced, and characters that you'll meet. All of this will be told through animated interactions. But we still want to keep control of the game in the player's hands, meaning we won't jump to a cutscene to do exposition. Our goal is for the world to be an integral part of the story, foreshadowing characters and ideas with 3D animation and sound/music. It's not just a flash game on a pretty background.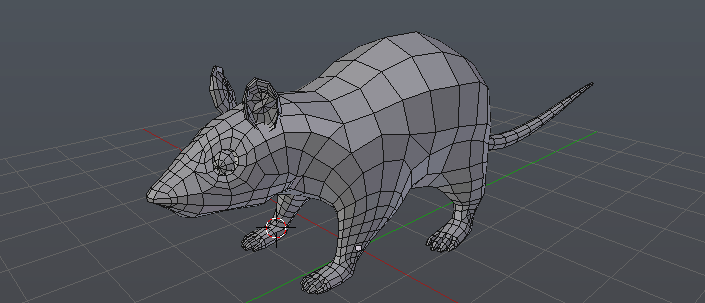 As always everything currently is work in progress, so things are apt to change. But this is our thinking as of now. Look out in the future for a more in depth look at the story we are going to portray.
Thanks everyone who has checked out our Kickstarter campaign! If you haven't already, then hurry up! We're on our last week and you don't want to miss out. We are going to hopefully have an update every day this week, so stay tuned. P.S spread the Kickstarter campaign around :)

Skookum Team