Just a quick update on things going on with Angry Hangar. We're two-thirds of the way into our Kickstarter and extremely grateful to those who have already backed our project! The early bird tier is still available so if you're the kind of person who likes to save a buck or two, now's the time to jump! We are also working on getting Grid Masters greenlit, so be sure to vote "Yes."
We were also at MomoCon this past weekend and had a blast! Thank you everyone who came by our booth to try out Grid Masters. We were completely blown away by your excitement and are especially appreciative of the awesome feedback we received for future improvements for the game.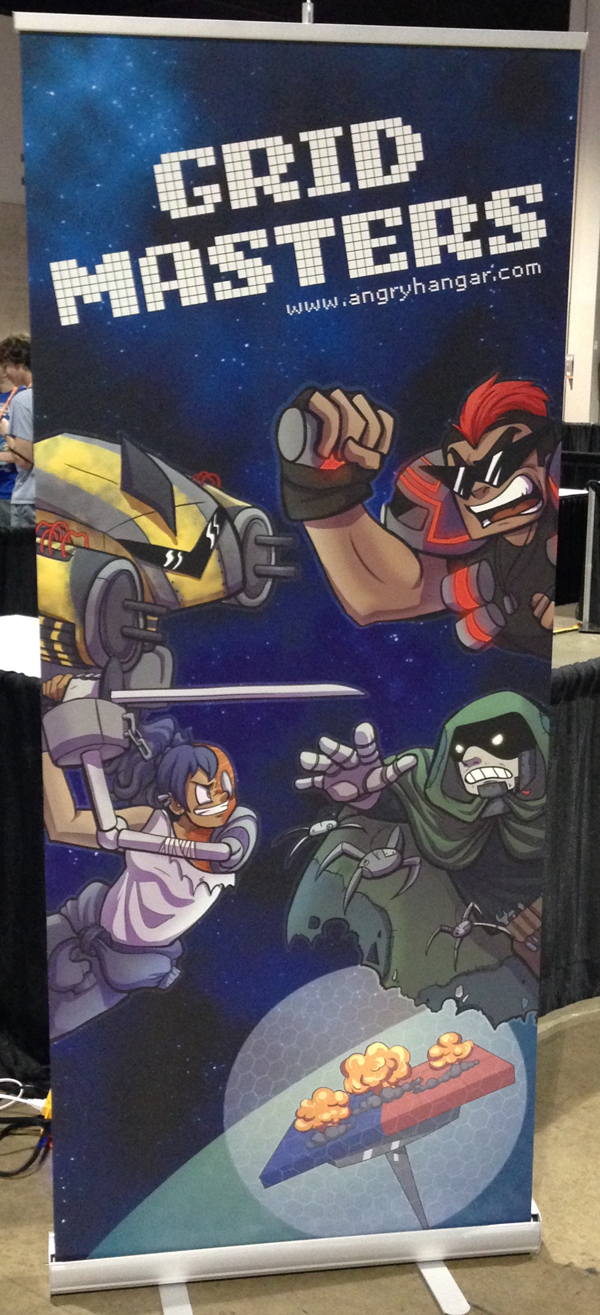 During MomoCon, we had an incredible time hosting our first ever Grid Masters tournament (or as Patrick dubbed it "Grid Masters Masters: Masters of the Grid Masters") and are especially thankful for everyone who made it possible. We enjoyed seeing and talking about new strategies of play. A super big congratulations goes out to Logan Mauradian, this MomoCon's Master of the Grid!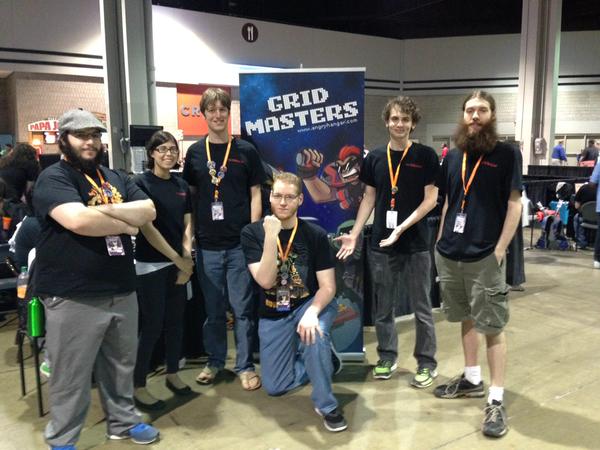 Now that the craziness of MomoCon is over, we are going to be hard at work making the game playable online. We are trying to focus on reliability and accuracy, so that online games will play as close as possible to local ones. This will take multiple iterations to accomplish. It's hard to catch everything before we push out updates, so beta testers we will need your help finding bugs. We are currently finishing up the first iteration and should be moving into the internal testing phase for it soon. Once testing is done, we'll put out an update informing everyone of the availability of online play.