Hey there!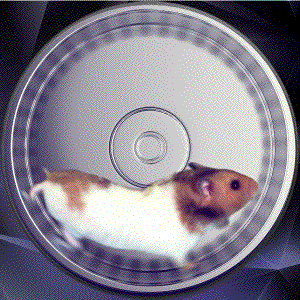 This nightmare, I mean kickstarter, is finally over. Unfortunately, we didn't make it. There is a bunch of reasons why this campaign has failed, but I wouldn't like to analyse them straight away.
Crowdfunding is way harder, than it seems, when you do it for your own project, spreading the word is not a piece of cake it's a hard work that I could not make on my own. The reality is I'm not a marketing guy, this activity has drained my brains out. Now, I want only one thing - dive deep into the development. For the last week I was busy scratching some money to continue the development. Thankfully, our families and friends have supported our endeavour, with their help and money from the sell of my garage, we will be able to work full-time for a few months.
During this period we will be working on a playable version of the game, which would have the core gameplay and most of the key features being implemented. I hope that a robust alpha will be a compelling demonstration not only of the final gameplay, but also our skills and ability to deliver what we promise.
Another good news, the first milestone is almost done. The alpha 0.0.1 is right on the schedule and should be completed by August. Basicly we revamped many of the things that were in prototyping stage, in addition, basing on your feedback and comments, we were constantly experimenting with camera and character controller, car controller and so on.
In the alpha 0.0.2 we plan to work on things such as: the fog of war, enemies' AI, limited sight view, the first actual location, GUI and HUD, inventory, loot, main characters' animations and some more awesome stuff.
In conclusion of the current update I'd like to show the latest 3D models and two more awesome, atmospheric soundtracks, which were made last week.

3D Models
The Nemostor heavy, usually they accompany light and nimble Nemostor scouts, patrolling the city during the daylight.
An abandoned post office, one of many buildings that can become a temporary shelter or a death
trap.
Thank you
Snow Arc team