Jibb Smart's KarBOOM is finally gearing up for online play. KarBOOM Online plans to mix the offline shoulder-to-shoulder multiplayer it already provides with worldwide battles online. But what good is online multiplayer if no one knows about it? Grab the latest version of KarBOOM (0.1.3 at the moment) for up to 8 players of hectic car combat and warm up for online play in the coming weeks.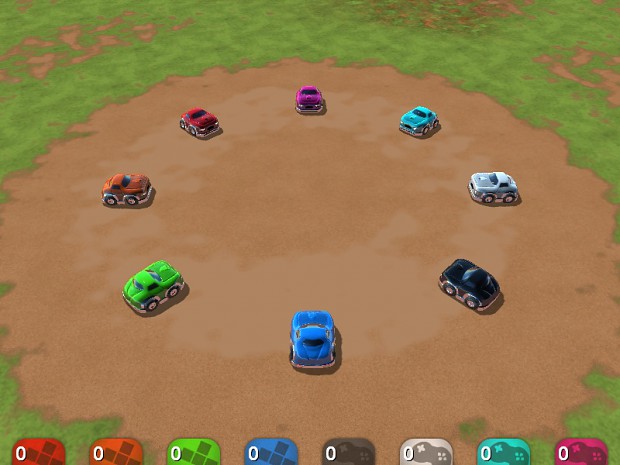 At about 7MB download, no setup required, and completely free, why not give it a go? Get some mates over, bust out some USB gamepads and tell them online play is coming soon. If all you've got is a keyboard, you can still play with up to 4 players. Download the game from KarBOOM's page on IndieDB, or if the latest version (0.1.3 at time of writing) has not been authorised yet, find it at Jibb Smart's website at JibbSmart.com.
Try out the different mutators to mix up gameplay:
Tag - One player's "it", and everyone else needs to avoid that player's car;
Sapoi - For 3-player only, think Rock-Paper-Scissors with cars;
Weak spot - Protect your behind to keep from exploding!
Compete for victory in Time Limit, Score Limit, Life Limit, or No Limit modes.
Is that all? Well... yeah. That's all so far. KarBOOM depends on the feedback of its players to provide it direction. What mutators do you want? What's lacking? What would be cool? Player feedback has already pushed online play ahead of level- and replay- editors on the to-do list. In fact it's in the works right now. But KarBOOM needs some input from the IndieDB community as well!
And what will online play look like? Well, here are some shots of KarBOOM Online in its current stage of development: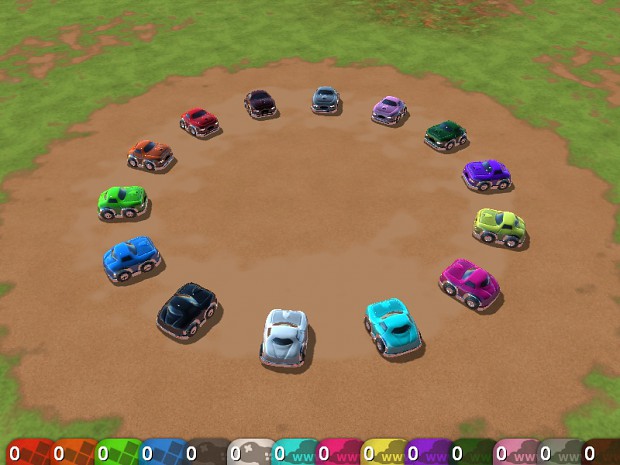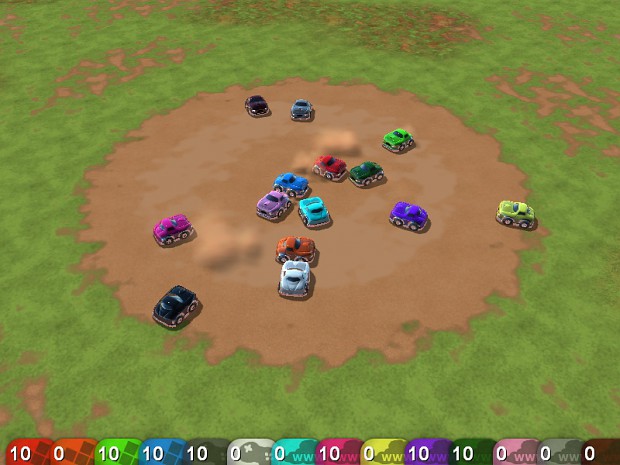 While you're checking it out, support KarBOOM in the running for IOTY 2010! Having only begun development at the end of September and only making its way onto IndieDB in the last two weeks, KarBOOM has a late start. But that doesn't mean it has no hope for the Top 50, does it?