Hello again Star Wars: BattleCry fans,
The team would really appreciate it if you loyal fans could help us spread the news about the mod so we can get as many votes as possible!
There's just 1 day left for voting for us as the 'Best Upcoming' mod of the year.
Here are some posts we have made on a couple of sites:
Reddit:
This Reddit post is also very popular: Reddit.com
and
Tumblr:
We have made some threads on various different forums, but we'd love it if you could make your own posts too! Even little things like creating a link to the mod on Twitter or Facebook can really help!
If you haven't already voted, here's what you have to do:

When you click on the image below, you will be taken to a page where you will have to click on a game and vote for a mod for that uses that game's engine. We are in the 'UPCOMING MODS OF 2012' section, under 'Crysis 2'.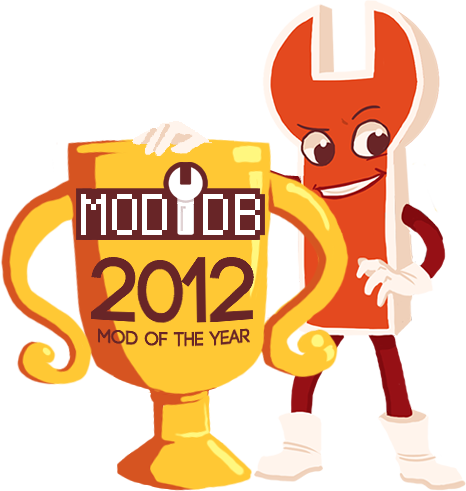 Thank you very much for supporting us and your encouragement really helps us make great things!
May the force be with you,
The Star Wars: BattleCry team