Hello everyone it is that time again for an Iron Europe Mod update. Thank you to everyone who has been with us so far and we hope to please you still into the future. First up, I would like to take this opportunity to formally welcome FUBAR to our team. FUBAR brings some epic modelling and uv mapping skills to the already talent loaded team. We also have Klugmerik writting so stay tuned to our new website, www.ironeuropegame.com,, to see what he produces for us. As university and RL have mucked us around a bit, we are all starting to get back into the swing of the mod again. Again, if there is any texture artists willing to apply and work in a great team that would be awesome. We are all learning and would love to share the experience with other skilled people.
Also Red Orchestra 2: Heroes of Stalingrad was officially announced by Tripwire Interactive which is now the engine that IE will be modded for. We are attempting to be one of the first mods released for it when it comes out in what we hope will be the not too distant future....but in saying this Killing Floor is keeping us occupied till then ;)
Without furthur ado, thanks to the efforts of many a team mate, we present the June media update. We apologize if any of the renders have been reposted we are still tweaking each one and experimenting with render template designs (we are learning). Also, make sure you come by our new website to have a look around. You wont be dissapointed. First up, thanks to FUBAR, the vickers...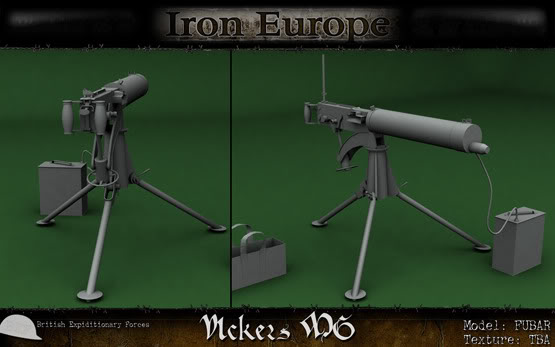 Now for the MG08 thanks to N!ghtmare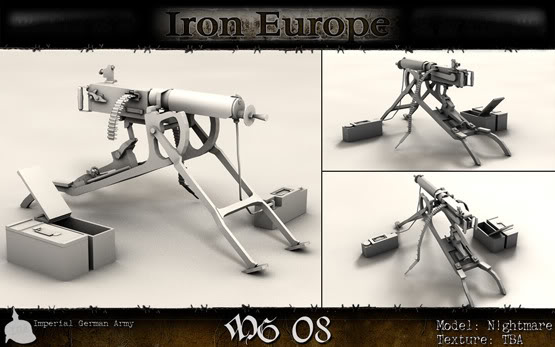 Now the german rifle and german rifleman thanks to N!ghtmare...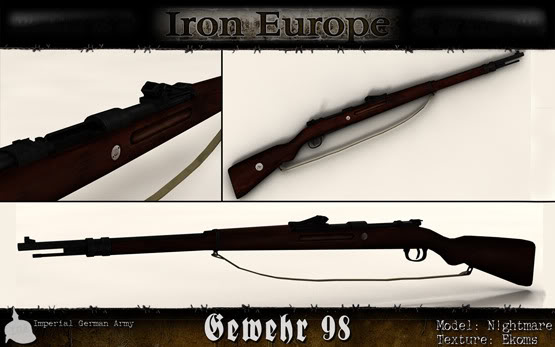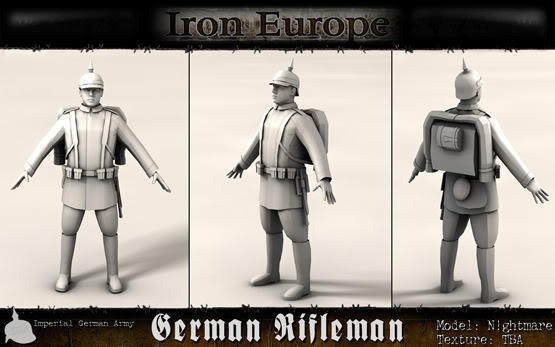 We hope you enjoyed and stayed tuned as we promise to release media more often now.