Ever since smartphones attained popularity as smart, portable gaming devices, there is a growing need for iOS or Android games that can be played in them. The smartphones made it possible for people to enjoy their favorite games even without sitting in front of a monitor or TV screen. It was only a matter of time for Game Development companies to focus their resources on creating state of the art games that would provide ample entertainment to ardent gamers. One of the games that have appealed to a large segment of gamers all around the world is Jumpin Jack, a puzzle game that not only challenges the mental faculties of the gamers but also offers them plenty of thrills.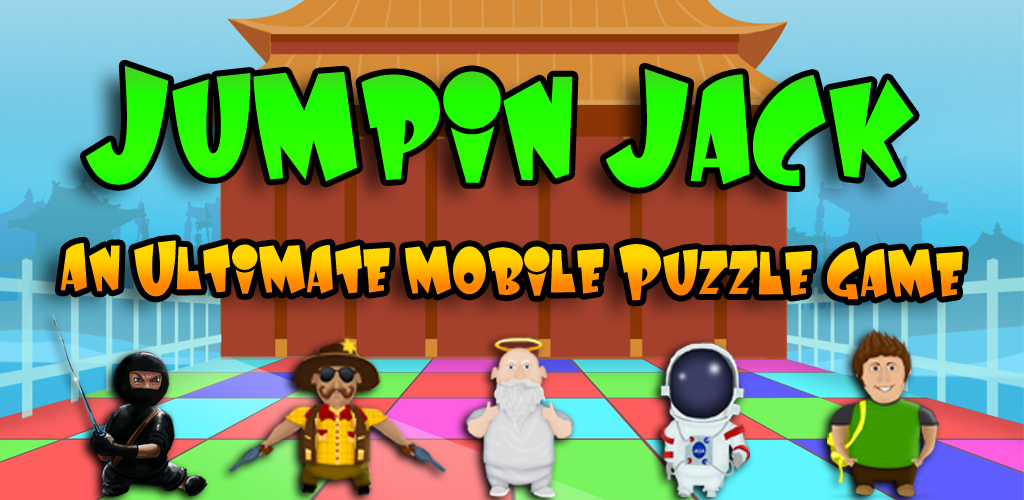 Made for the iOS and Android platforms, the Jumpin Jack puzzle game requires a player to control the avatar Jack and jump on numerous small 3D squares. The player also needs to avoid the sinkholes that keep opening up quite suddenly. After the successful completion of the first level, the player needs to move on to the second level and continue in this way through the game. The 3D puzzle game has a total of 120 levels which become progressively difficult as the player moves through higher levels. Not only the speed of the Jack's movements will get quicker but the sinkholes are also going to open up more unpredictably. The player can choose from 10 different avatars of Jack while playing this iPhone puzzle game. One can also opt for different avatars as he or she passes on to the other levels. Some of the popular Jack avatars include Pharaoh Jack, Santa Jack, classic Jack, cowboy Jack, God Jack and Astro Jack.
The iOS and Android puzzle game also offers gamers with the opportunity to keep track of their scores with Jack Meter. To make things interesting, the Android and iPad puzzle game also allows players to earn better scores if they are able to complete the stages quickly. Players can also create their own profiles, compete with the other players, use Jack Meter to get live scores and ranking and even share scores with others using social media networks. The look and feel of the game has been designed to make it highly engaging even for players who normally do not indulge themselves in puzzle games.
Download & Play Jumpin Jack 3D Puzzle Game: