Another week has passed — or more like eight days, really, but who's counting? — and we've been juggling quite a few balls, trying to keep them all in the air where they belong. Besides working on finishing Eclipsed's User Interface, we've also been taking steps towards future developments.
The first front, the game's interface, is being "attacked" from two opposite sides which will eventually meet in the middle. On the one hand, there's the work being done in Adobe Illustrator on the final UI screens, where we're implementing some of the suggestions made by our UX testers: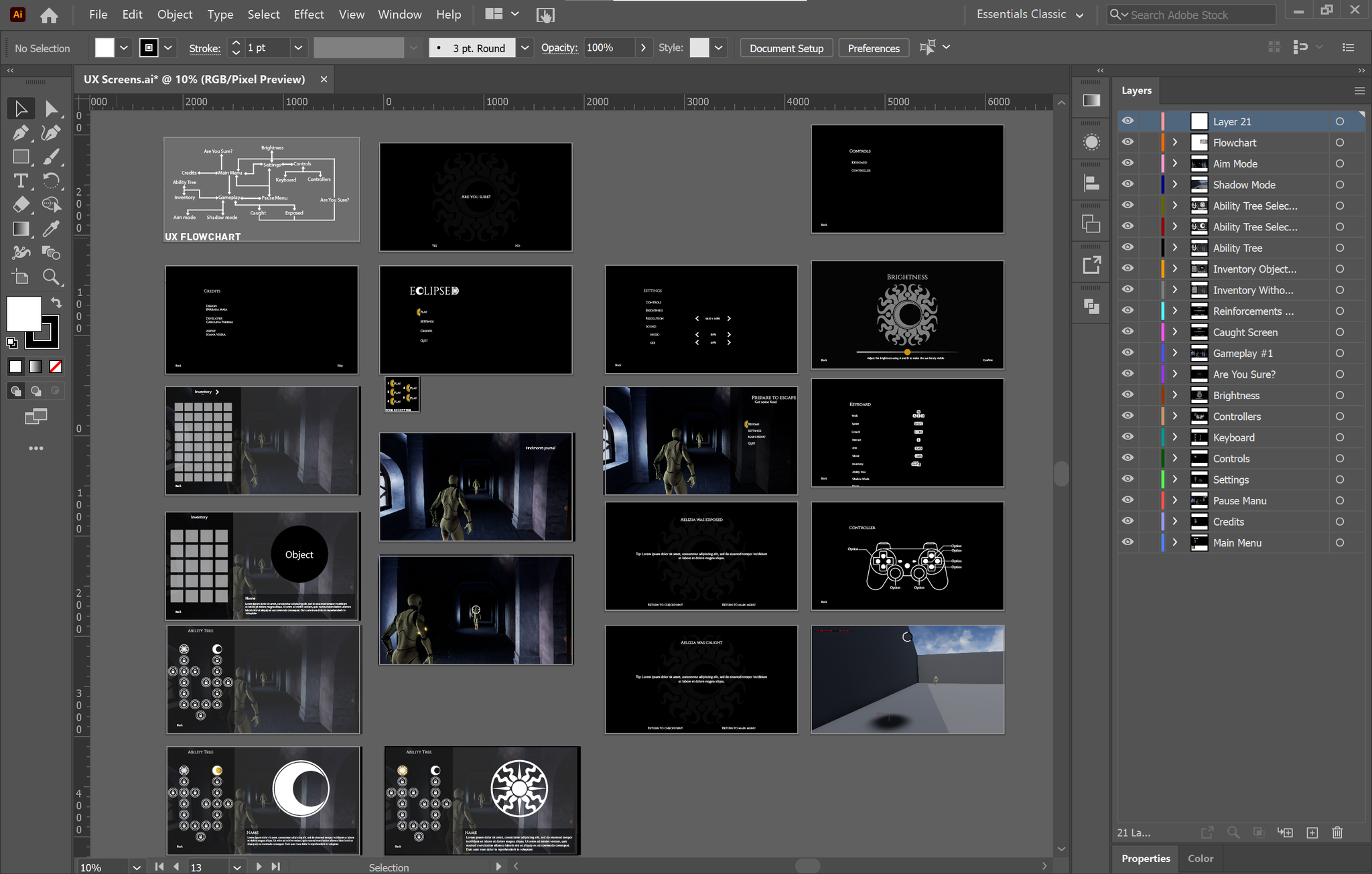 On the other hand, there's the work being done in Unreal Engine, where the UI foundation and widgets (just a simple "skeleton" without any art style implementation) are being developed:

On the other front, regarding Eclipsed's future developments, we planned and started working on the game's character animations. "And why is that?", you might ask. If you're confused and wondering why we skipped character modelling and went straight to the animations, we'll tell you why. There's a very BIG reason for this strange decision: we were privileged enough to have access to a mocap suit, which we put to good use!
Motion capture allowed us to quickly record all the animations for both Aelizia and the guards. Now, while the character modelling is underway, we'll also be working on editing and preparing the animations to be used in game. Here's a sneak peek:

We can hardly wait to see all our ideas, plans, developments and work in progress unfold!
Stay tuned for more Eclipsed news!
#gamedevelopment #indiedevelopment #indiegame #indie