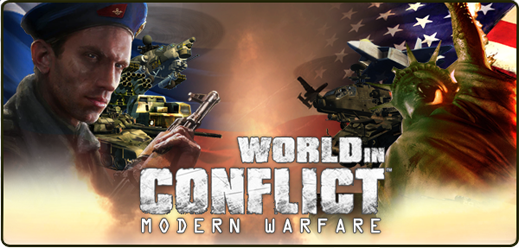 Join the Clan!
We know it is difficult to know when other WiC: Modern Warfare Mod 3 players are online, and sometimes it seems that there is no-one there. To combat this, we have decided to create a WiC clan that we hope all beta players will join!
The clan name is WiC Modern Warfare Mod and the clan tag is [WiCMW]. You can find it on the official massgate site here.
So, "how do I join this clan" you say? Simple, here are some instructions.
1. Log in to multiplayer (it doesn't matter if you have the mod loaded or not)
(If you are already in a clan continue to step 2, if not, skip to step 6)
2. Click on the 5 heads above "Home"
4. Click "Leave clan", to the right
5. Close the clan window
6. Go to the "Chat" tab
7. Click on "Chat Rooms" at the top
8. Click "Search" in the bottom right corner
9. Type in "ChestyPuller and click search
10. Double click on "[WiCMW]ChestyPuller" (NOT the other one)
11. Click on "Send IM" at the bottom
12. Send a kind message asking to join the clan and wait to be accepted (may take a few days, or could be only a few hours...)
Those instructions were primarily for those unfamilliar with World in Conflict multiplayer. If you are, you will probably not need them.