Hey all!
Great week for us! We are still in our pre-production for our new content!
So this week we have continued working on the upgrade system and we are now planning out blueprints and how the upgrade system will function this is to make sure we take the most efficient route before we waste time on the first route that comes to mind. We started looking into save game states which will also let us store additional features for example an upgrade system. We have been researching about widgets in virtual reality and what are the best ways to go about it.
We have continued to heavily concentrate on our new level design's by creating basic blocking levels. The levels are built from the design iterations that we had furthermore completed in previous week. Once these were inputted into the master build we also added basic navigation meshes within each level to test if the level was working properly and more importantly the difficulty and overall validity. Once these levels are finished they will be ready to be fully constructed with working logic and required assets.
We have been interacting more with the community giving choices in some aesthetic designs for the game. That would include the orc banner logo and the different weapon choices for the orcs. After the voting was finalised our objective was to make them in 3D and giving it to the community. Besides that we have also been continuing work on the forest area, making and testing different assets in engine and trying to find the best look for the new levels in the forest area.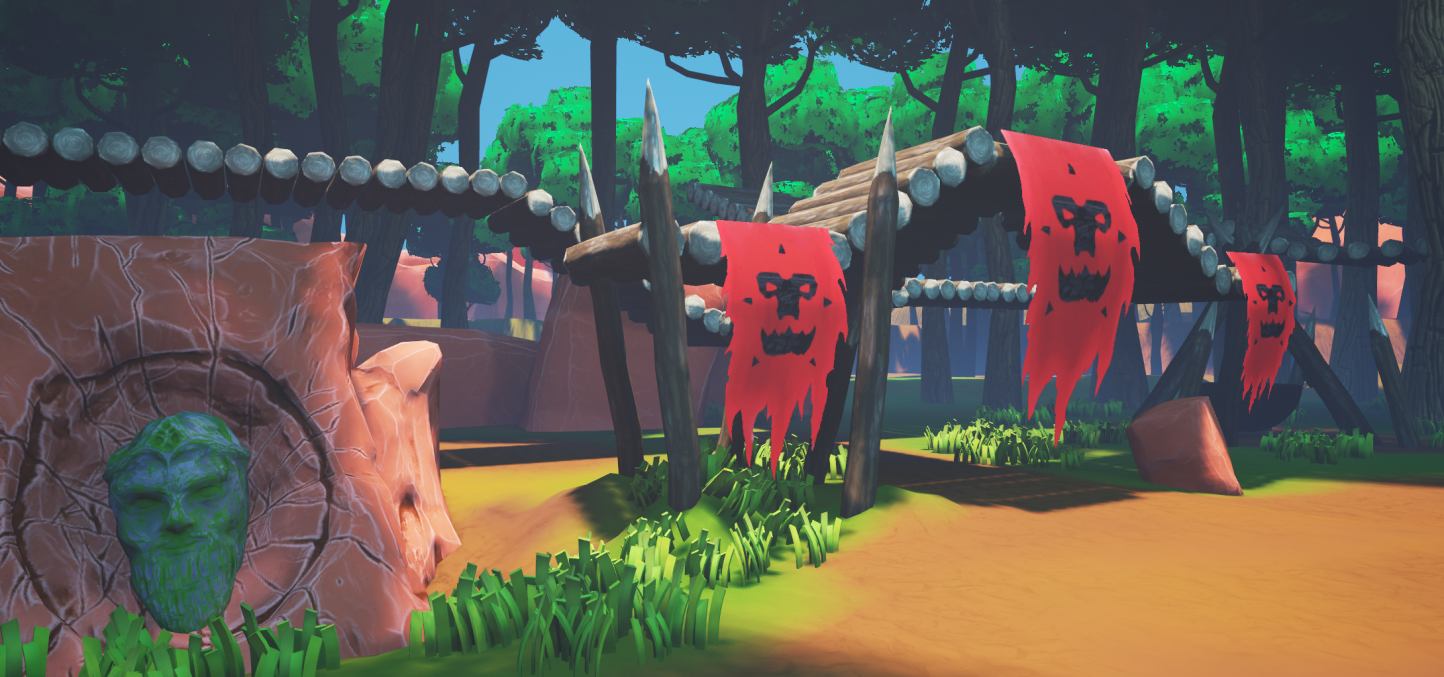 This has been quite an exciting week for us since we have been asked to exhibit Jeff's Tower VR in Cardiff Comic Expo! it's a great honour and an amazing chance to have hands on time with local community which will also give us valuable feedback.
We have also been announced that we have taken a winning place in "The Rookies" competition for rookie of the year in virtual reality!! but that's not all.. We have also taken a runner up place in same competition for Virtual Reality Game Of The Year!!
That's it for this week! let's see what next week will bring us!
Stay tuned!