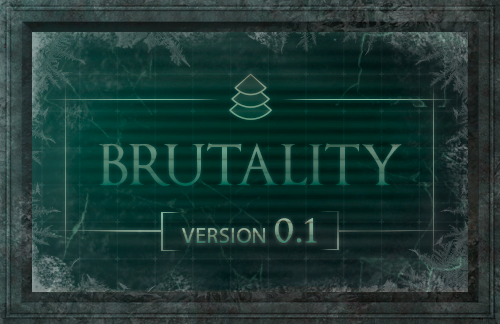 "Brutality" require the original "Star Wars: Jedi Knight: Jedi Academy".Without the original game, the modification can not be started.
Readme files included. WIP
_________________________________________________
Warning №1!
Before installing, you should make a backup copy of the original game.
Install: Copy the modification from Brutality folder to GameData folder with replacing the original folder
In future versions we will make installation easier.
_________________________________________________
New features and bug fixes:
1) A lot of enemies!! (about +40 new enemies)
2) At the levels added items that can be influenced by force
3) Hud corrections
4) Because of Qeffects, the fps on some systems falls. Qeffects deleted from the modification, available as an additional file
5) Fixed stormtrooper melee attacks (less damage)
6) Fixed game crush with 4th level lightning
7) Fixed some bugs in the main menu
8) Fixed and ugraded full UI elements
9) The datapad menu has been improved ( + hologram added)
10) Improved AI of enemies (no more non-active npc)
11) In the archive with the mod added additional files to run
12) Added special model "Augmented Jedi"
13) Fixed animation bugs (jumps on an uneven surface)
14) Updated soundtrack by "PSYBOLORD" (new song)
15) Total rebalance. (swords and enemies!)
16) Fixed a lot of bugs in the all levels
17) Added new screen resolutions (1920x1080, 1600x900 etc..)
18) Created unique fighting stances for: medium, fast, staff, two swords + added a unique running animation with two swords.
19) Rebalance of boss fights (became more difficult)
20) Now the boss battles are a bit more like Dark Souls. Added a "great health bar" to know exactly how many lives the boss has left.
21) Removed a bug that occurs when pick up two swords or a saber staff and moving to another level (T-pose)
____________________________________
Warning №2!
" Version 0.1"- Pre Alfa version.
This version is not the last - all bugs still could not be removed, but we are fighting with them! :)