It's been a couple years, but JJ2+ is back in action with version 5.7. One thing you'll notice is a bunch of fixes to annoying multiplayer bugs or other issues, such as the antihack protection overzealously kicking people from servers for having sugar rushes. The code for detecting spam attempts is more robust now, and there are fixes to antiradar protection so clients don't hear weird sounds all the time. A music playback bug discouraging the use of bird or frog morphs in multiplayer games has been fixed. Player health displays are now better synced between clients and servers, a new scripting function provides greater control over HUD graphics for custom multiplayer gamemodes, and spectator mode has been updated to preview where other players are looking: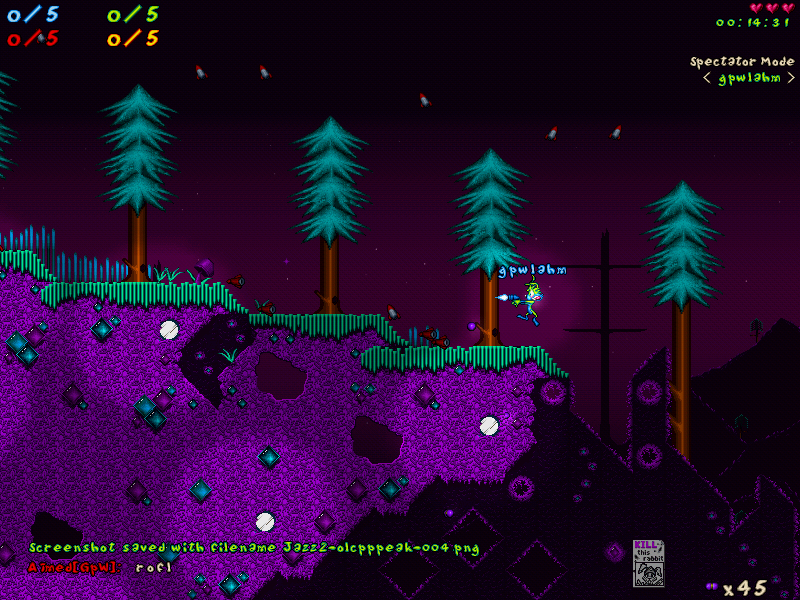 Local single player games have also seen their share of improvements, including better optimization of some drawing code. Longstanding bugs in two official maps, Medieval Kineval and Suburbia Commando, have finally been remedied. The JJNOWALL cheat code has been made a bit more userfriendly. A wider variety of controllers is now supported, secret levels work a little better, and pushable objects (such as crates) got some bug fixes.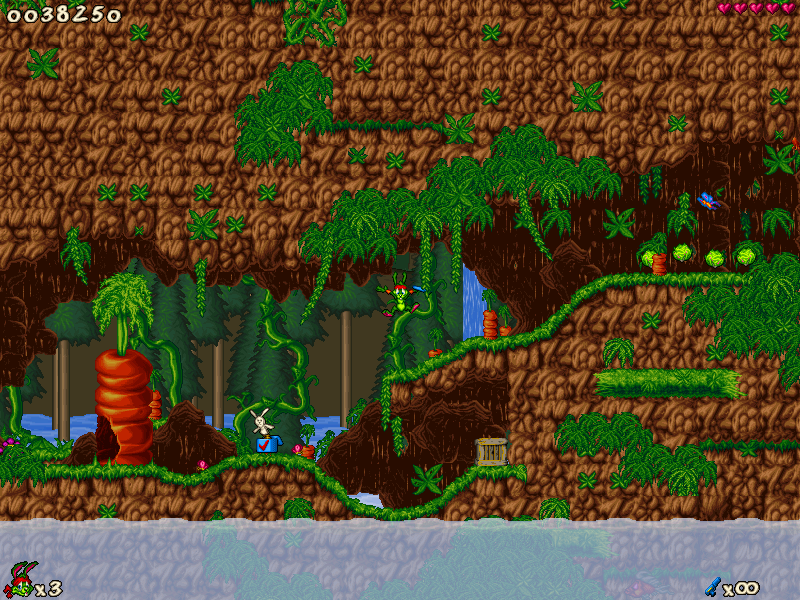 And as ever there are a raft of miscellaneous changes that may address this or that issue that's been specifically bugging somebody for a long time. The Head Hunters multiplayer gamemode has had its scoring algorithm rewritten. Some player physics glitches with wind, conveyor belts, and hooks have been fixed. Players with huge resolutions may scale the game window more freely. Better support for pasting links to websites into chat. Fixes to a few hotkeys. And so on. Download JJ2+ today!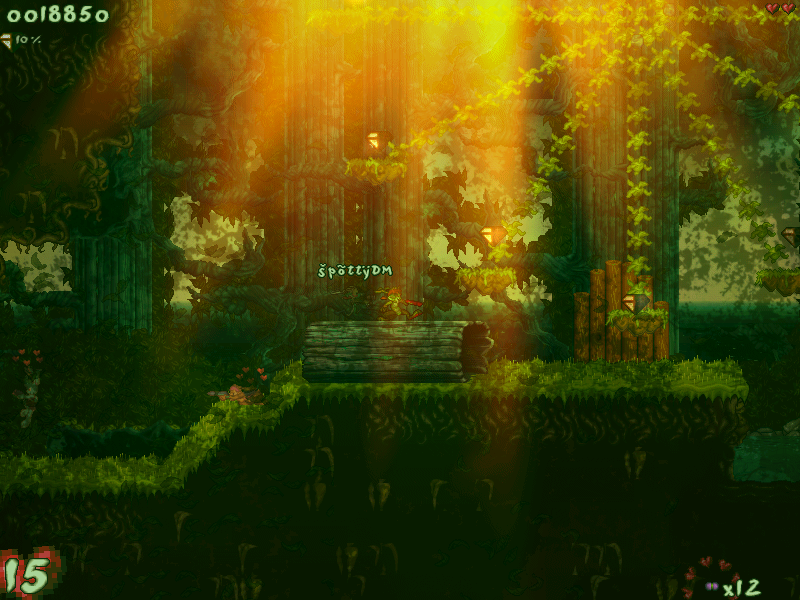 Click here for the full changelog of all bug fixes and other edits.
(for 5.9, not 5.7:)