Hello! We have continued working on the Scourge, implementing all kinds of mechanics around them. More info in the upcoming developer diary, but here is a teaser of the so-called jailors of Ner'zhul, dreadlords led by Tichondrius.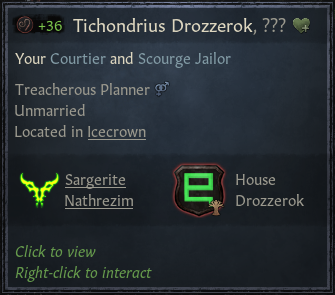 He and his brothers make sure Ner'zhul follows the Legion's plan to summon Archimonde in Azeroth. And if he fails...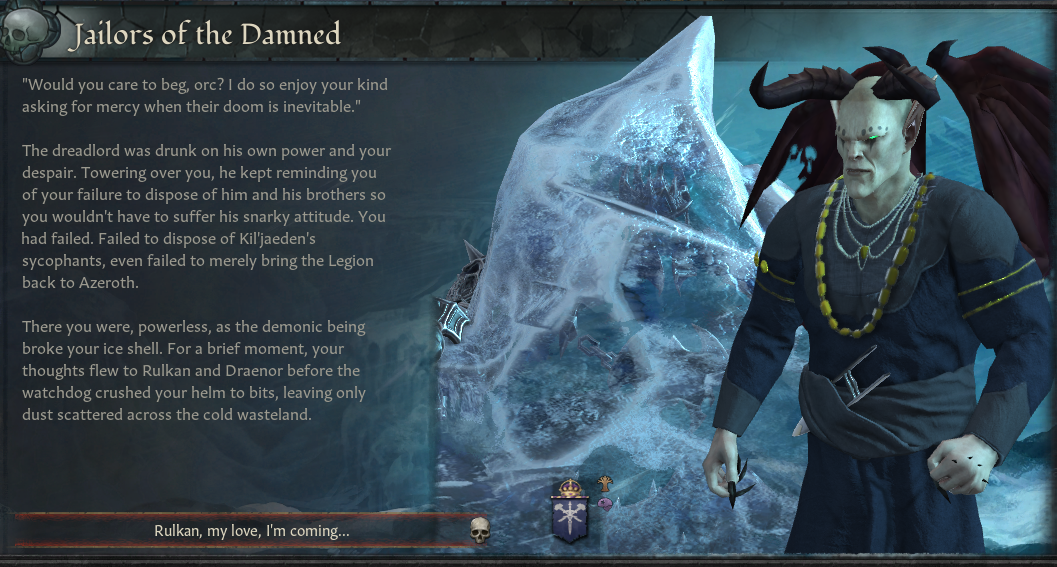 Ner'zhul can't take open hostile actions against his jailors. Otherwise, they will avenge their brethren. Though you may be crafty enough to keep your schemes secret from the master of intrigue.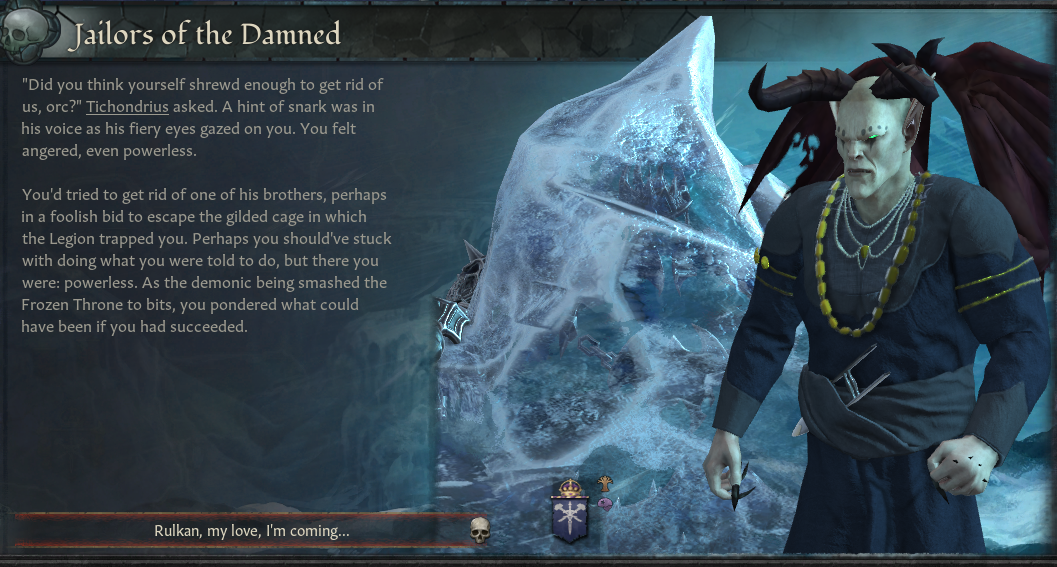 You may get free of their rule if you fulfill your role or the dreadlords go missing. As long as the Scourge is the Legion's puppet, the Lich King's and Legion's followers tolerate each other... but who knows how long it will last.