Release!
After one and a half years of deleopment and over 150 rooms, I Wanna Be The Fangame is finally finished.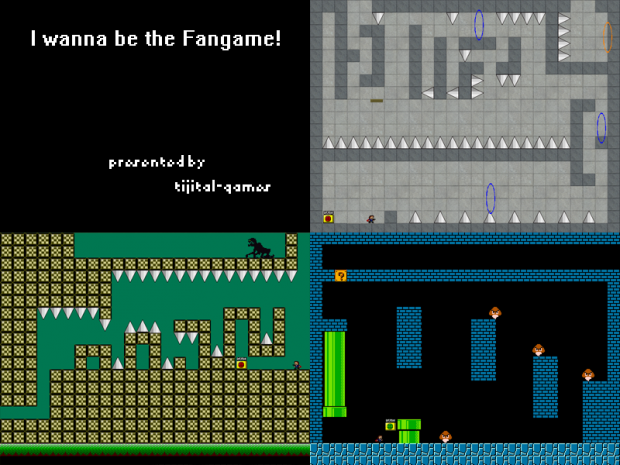 This project has become something so much bigger than anything either Tij or myself could have possibly imagined, and now that we look back on the finished thing, so much better. We've spent so much time on this that it's come to reflect our evolution as level designers, puzzle makers and game developers. We made the original Betas in roughly chronological order, and because of this, they naturally seemed better towads the end (We think so, anyway).
Now that we've spent so much time polishing, expanding and detailing this world, a lot of the best content has ended up in secret areas.
A lot of these secret areas were developed at the very end of the project. Because of the basic difficult and hidden nature of them, Tij just went crazy with insane mechanics and elaborate chase scenes. It's an odd feeling to be working so hard, and putting your best work into something that's INTENDED for people to miss, but its also very congruent with the original designs for the game.
It's not meant to be easy! And because of that, it's all the more rewarding when you do beat something, and it lets us make things that are all the more hilarious when you realize you should have expected it. The way we've left a lot of the most interesting stuff in the game in the secret areas rewards those people that do spend the time to go hunting for them.
So that should give you good reason to go looking too! Sure, the secret areas can be a lot harder than others, but you'll probobally find they're the most rewarding to finish.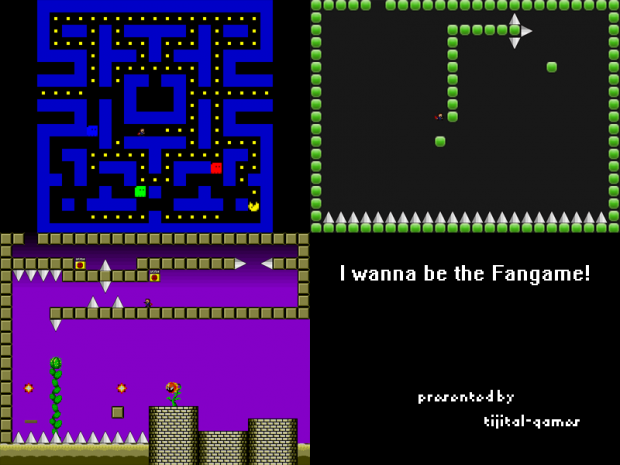 TL;DR'ers START HERE:
Anyway, you probobaly didn't read all that, so I'll get right down to it. The game's (Finally) finished, so you can grab it off ModDb below.
Thanks for playing, We look foward to the ragers on youtube sometime soon,
Tij - (tijitdamijit [AT] hotmail [DOT] com)
Matt - (mtrobbia [AT] hotmail [DOT] com)