We at French Rice Games like to think we treat our relationship with the community as an actual, well... relationship. So when we get asked questions about pre-orders we like to think of it as something along the the same premise as getting down on one knee and asking you guys to marry us. Pre-orders not only entails the community to trust us enough that we will have a finished product, but it is also inversely has us committed to releasing a full game.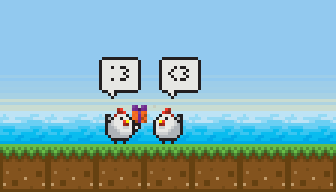 A lot of what it comes down to is all the fluff and free stuff you guys get prior to moving in with us and having to share living expenses. We not only want to prove to you guys that you are worth our time but also prove to ourselves that we are prepared to deliver once we happen pop the question.
So what are the kind of things we plan on doing to win your love? Well we do try and send you cute little texts in form of our weekly news post. Take you out every other week to new places with our bi-weekly updates. And occasionally even send you presents once in a while.
While we were not able to participate in the Potato Sack fun, we did manage to plan for some fun Portal related things. For those following us on Facebook and Twitter, most of you know we were giving away two free copies of Portal. We would like to formally announce the winners of our Portal give-away.
Congratulations to Thelordofpi and Sindriava!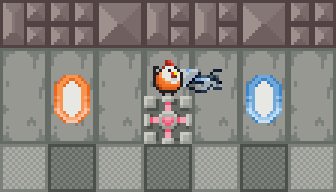 So what's better then two copies of Portal? Giving away a copy of Portal 2! However like most relationships we aren't just giving you gifts for no reason. We want a little action for giving you guys nice things. Help us reach all together 500 Facebook likes and Twitter followers.
That's adding the amount of Facebook likes and Twitter followers to reach 500 in total. Once we hit 500 watch out for what to re-tweet and what to like and comment. Liking our Facebook status and re-tweeting will increase your chances of winning. So be sure to do both. For those who do not have a Facebook or Twitter account you will automatically be entered just by commenting on this news post.
As for now we hope you enjoy Alpha 5 when it comes out next week.
As always don't forget to follow us on Twitter, Tumblr, Facebook, and Blogger. You can now subscribe to our Pixel Pushers Podcast on iTunes!