Dear Community,
In our ongoing efforts to be both user-friendly and easily contactable under one roof; we have now implemented an IRC (Internet Relay Chat) java application in to our website thanks to macfrog, direct link here.
We invite you all to join us for a chat, to pop in and say hello as much as you like and share your thoughts/suggestions both with us and fellow community members. The TA team shall try to maintain this channel as much as possible and be there to answer your questions where possible.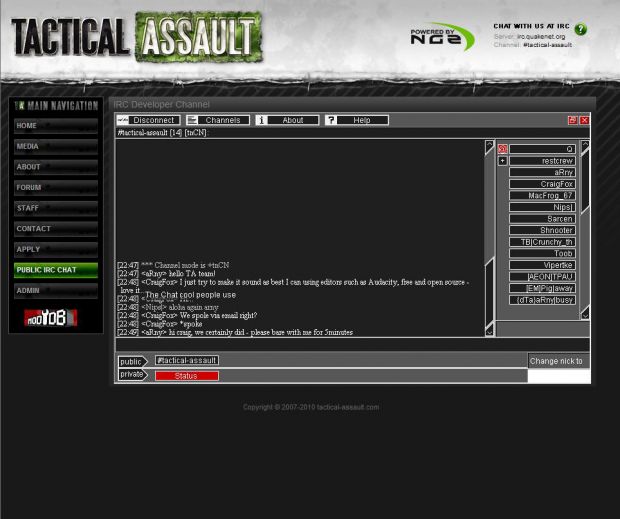 Come on, get connecting.... and don't forget to change your name in the bottom right hand corner!
Cya on there!
TA Team