TRAILER:
STEAM GREENLIGHT
We are thrilled to announce that our next game Dark Train: Coupe is right now "fighting" for your votes on Steam Greenlight.
You can support it by voting YES here: Steamcommunity.com
As the name of our second game suggest, Dark Train: Coupe (DTC) is closely related to its predecessor Dark Train (2016) - logical atmospheric adventure in which the story is conveyed without use of any words. DTC is the other extreme. Its story is narrated mainly with words and sentences. You can argue that it is more of a digital gamebook and/or sophisticated visual novel rather then skill based logical adventure as Dark Train was. And you would be right.
STORY
But both games have many things in common, especially the fictional Dark Train world itself. Main story arc is played in the passenger train on the same railroad and you will not venture forth. Both stories are therefore located in the same place - The Border City - but in different time. You will also meet main protagonist Ann Tagrezbung from the first game. We must warn you, she is quite lovely, unmechanical and still human...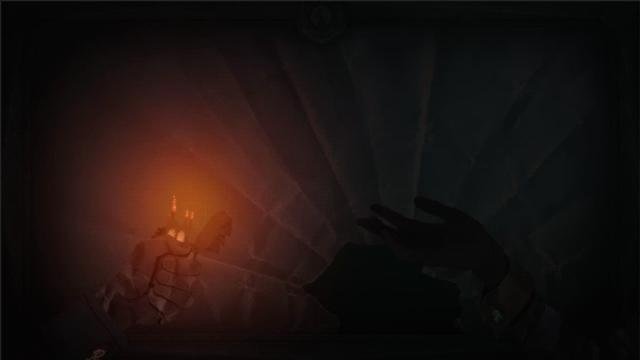 GAMEPLAY
We decided to tell a story of Dark Train (2016) purely without any text just with atmosphere, symbolism and non-textual narrative tools. It was a design challenge for sure, but we persisted and the game was critically acclaimed for its atmosphere, enigmatic nature and its unique visuals (DT won Czech Game Award 2016). Now, our design intention is completely different.
When you begin your journey, there is no way to turn back or stop the train. Travel through the city, learn about the Dark Train world, explore the mythology of The Border City and the ways of existence of its people.
All of that within one mysterious train coupe...
FEATURES
rich dialogues
decision based story progression
tons of text and reading
you will suffer by reading
non-reading gameplay doesn't exist here… well maybe a little…
standalone game (no DLC, no datadisk)

STEAM CARDS & ACHIEVEMENTS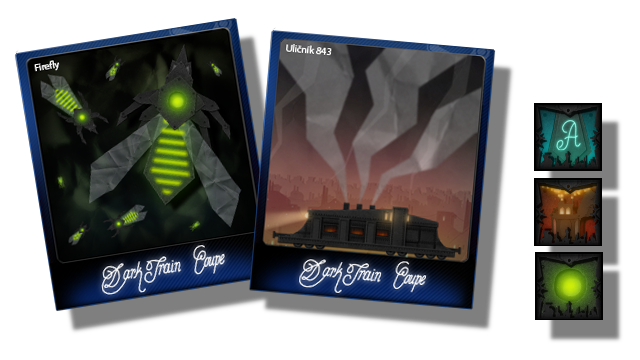 FAQ
What is Dark Train (2016)
Check it here: www.indiedb.com/games/dark-train
Is Dark Train: Coupe a standalone game?
YES
Do I need to finish Dark Train (2016) first to enjoy Dark Train: Coupe?
NO
What are the key game mechanics?
Everything comes down to the dialogue. The key game mechanic is a dialogue choice. Of course by carefully choosing answers and questions you will soon discover there is a lot of hidden story arcs that can be experienced only in certain situations. Even though it is a simple game mechanic, it doesn't constrain us in designing broader gameplay systems (collecting, exploring, replayability, achievements, easter eggs, timing, risk vs reward decisions…).
Are Dark Train (2016) and Dark Train: Coupe (Q4 2017) simmilar games?
Not in gameplay, YES in lore.

More info:
Paperash.com