A new car joins the Wincars Racer garage: FV22: Steampunk.
A race car meant for Steamboy, Wild Wild West, G.H. Wells or Julio Verne fans. Loaded with a retro futuristic look, this car does not use gas but is powered by a steam combustion turbine!
Three different styles: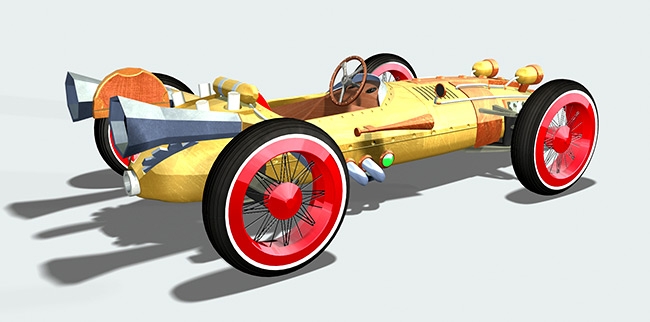 Main model comes with a well-polished look, clean and shiny as just built. Covered with golden brass plate and half-polished copper, using vivid colors and wood components for interiors.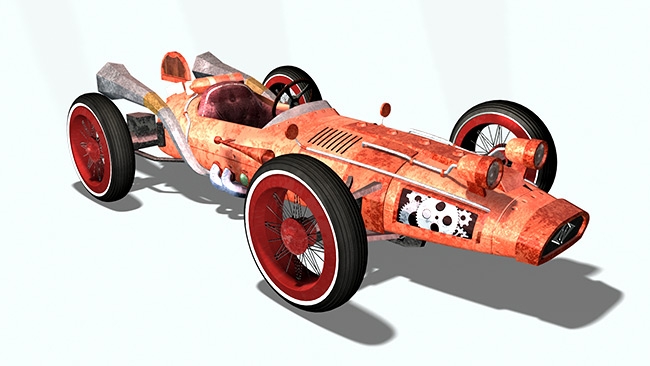 In contrast, there is an old and rusty model too. Rescued from Titanic's shipwreck after many years of being in deep waters.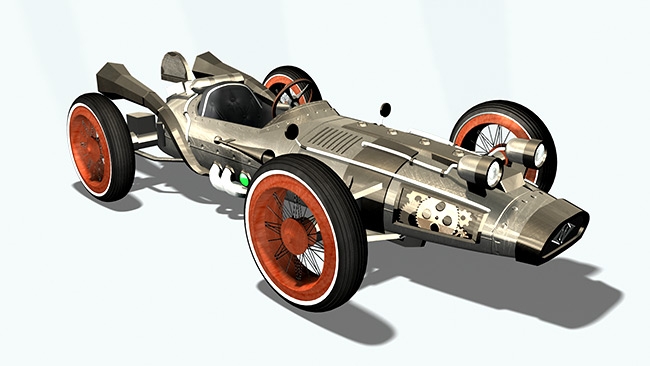 Finally, there's also a silver model. Every time a golden model it's done, someone asks for a silver option too. So this time we haven`t waited for petitions and made it available from the very start as well.
Don't you forget it's a FV22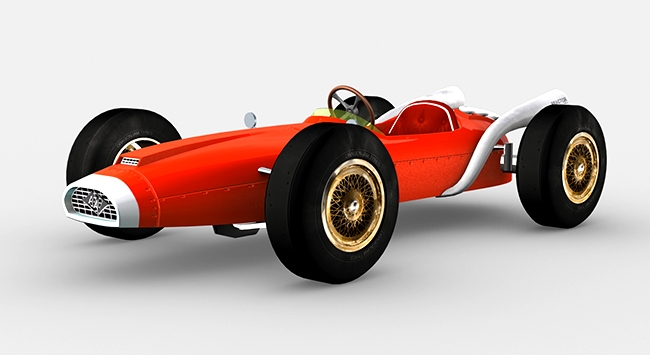 FV22 Steampunk belongs to the Formula car series, the fastest ones in Wincars Racer. Somehow, they're the ones with lower steering angle and they are barely able to drift neither. Thekey of success is to get advantage of straight roads and slow down before entering into the curves. You should also keep your wheels over paved roads as long as you can because those are the ones where Formula cars perform the best.
Best tip ever!
Combined with Hugo Boost's special skill Speed Wings, FV22 will be able to maintain his maximum speed without being affected by terrain surfaces!
That's how it was made!
One last thing, here you can see some pictures of the astist process behind the car. Don't forget to leave a comment saying which one you prefer!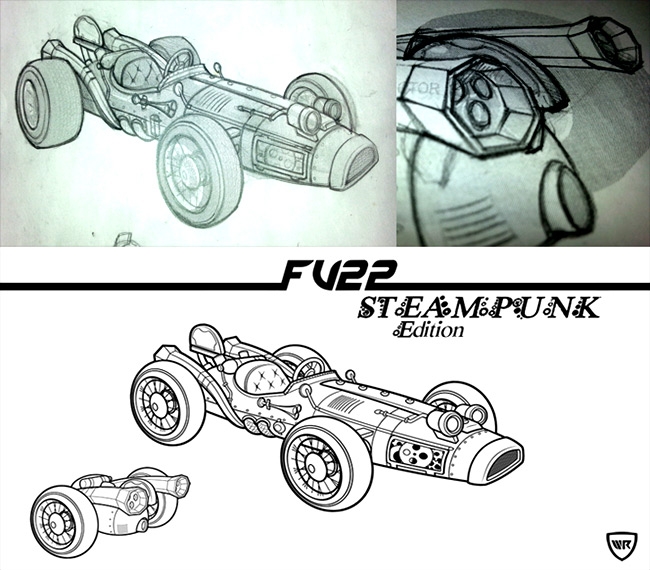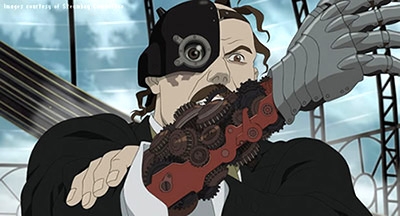 God damnit evil gaming developers DragonJamStudios has managed to make my arm need to drive that car!