'The Adventures of Tacheman' is a 2D platform game with a touch of quirkiness to its fun gameplay.
Tacheman jumps, and when he collects a moustache coin he is able to shoot tache ammo at enemies. There are a variety of them, some can be jumped on to destroy, whilst others are immune to this and can only be killed with death by tache.Some are fast, requiring your quick reflexes, some fly, some follow you round and some shoot at you.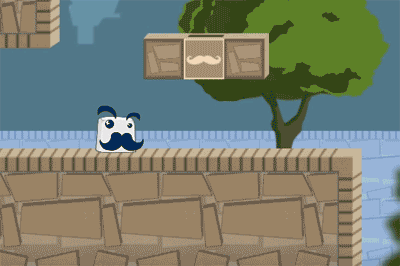 It's the gif making it slow honest!
Note: One tache usually only stuns the harder enemies and you need a few more to outright destroy them.
Story
You start off by playing the titular Tacheman, a retired moustache mode and former private investigator. He is sleeping on the Copacatache Beach when he get's a call warning him that his old nemesis King Onetooth has been kidnapping the residents of Motropolis and stealing their moustaches!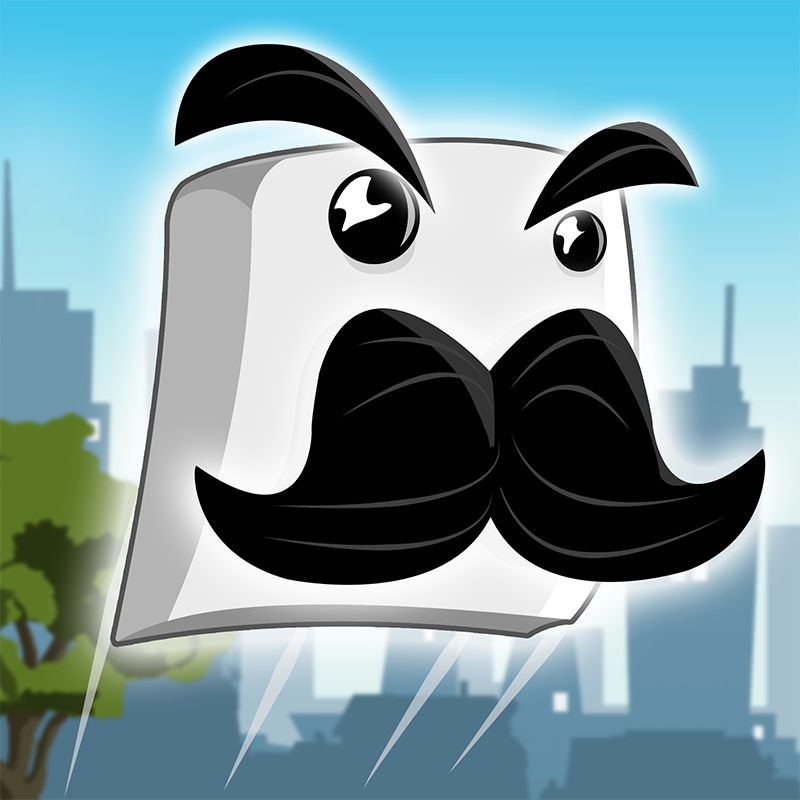 A little backstory to the game
Having been making games in Corona and Project Mayhem (hands up anyone who's a fan...or not) we got hold of Unity3D for the first time and wanted to see what we could do with it. We also weren't that experts with C sharp (ignoring js for some reason) so pretty new at it all.
It started off as just a little experiment, a test into making a 2D platformer for another game we had been planning on and forming in our minds. But this little experiment grew, and just kept growing and somehow, that little marshmellow looking thing with a moustache fought it's way to become a game in it's own right.
So far the first five levels have been more or less completed and just need a little polishing here and a little polishing there.
Here's a few screenshots for you to have a look over: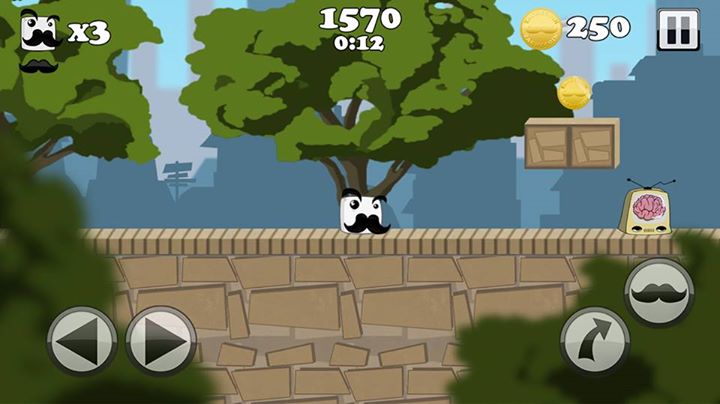 Design for the UI and controls.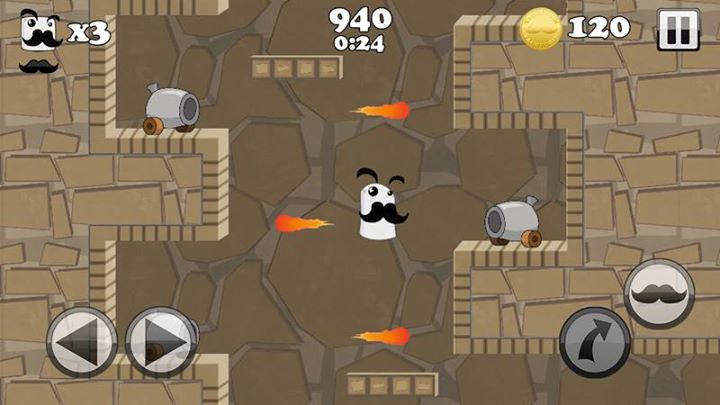 Timing that Jump!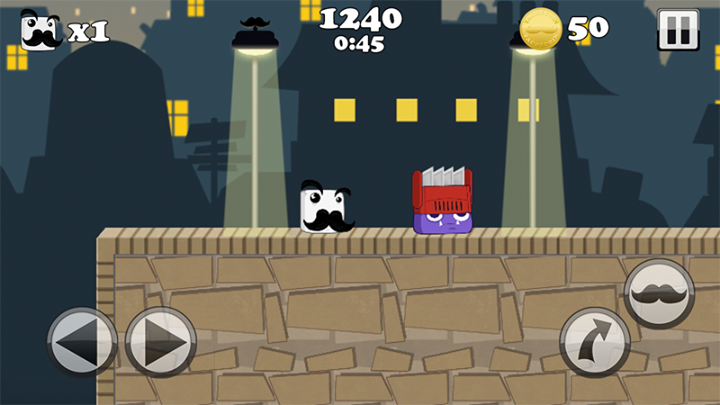 We call this one Spikey- original eh?
From early testing it seems that people find it harder than they expected (which is good), and a good few deaths tend to happen early on. There is a mixture of classic platform mechanics and puzzles to solve in order to get to new areas and better goodies!
There are also multiple routes in the levels adding a degree of replay value in exploring the world, as well as three other characters each with their own unique abilities!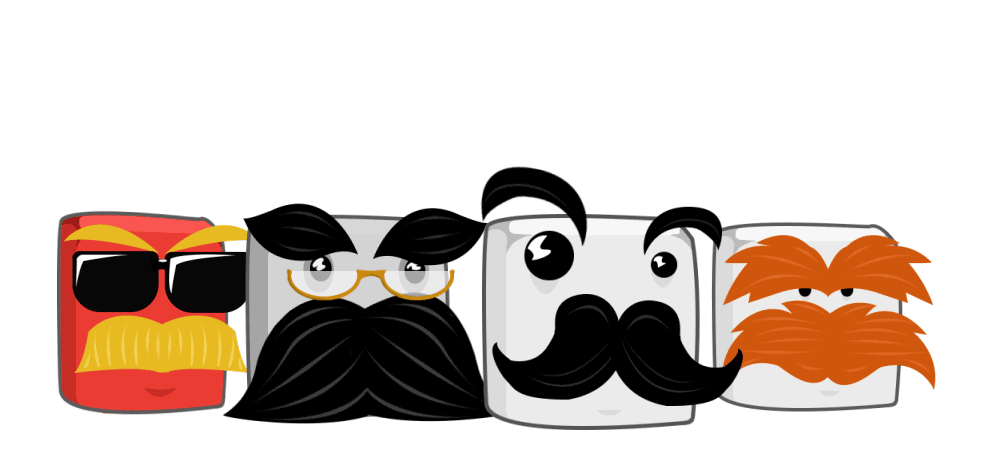 Meet Flip, Grand and Angry
There's still a fair bit to go, and the tedious job of ironing out those damn bugs is under way. A boss fight to this 'world' is already well into development. But I hope you enjoyed the first look at this game and will look to bring you gameplay footage in the next update.