The core gameplay of Apocalypse Cow is pretty much centered around an awesome ability that results in some pretty cool stuff. Here is some beta footage we captured:
The flares on the bullets have since been reduced but the functionality of the ability remains unchanged. Holding the ability button allows you to slow down the world around you (while you keep moving at full speed). In essence it makes you superfast, but as seen through your own eyes. It is exactly like that Quicksilver scene where they break out Magneto in the latest Xmen movie.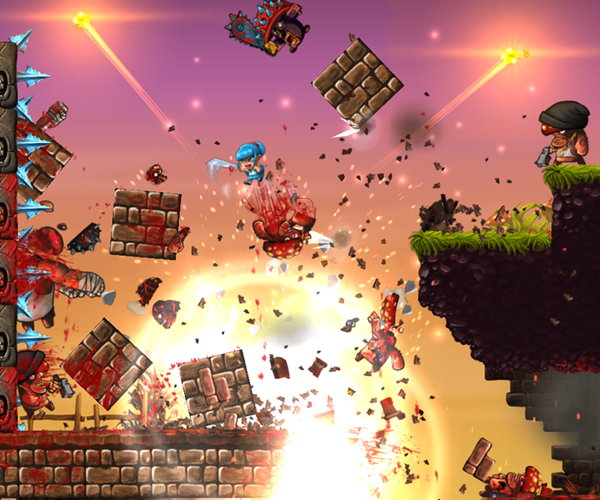 Slowing the world down allows you to outrun bullets, destroy things and jump on them before they hit the ground, tip the tides and overcome the world's fiercest mushroom mob army. It's serious business.
Please let us know what you think of the ability in the comments! We would love some feedback!
Apocalypse Cow was recently Greenlit and will be hitting Steam early 2015.

Steam Page:
Steamcommunity.com