Introducing S.E.E. - Director's Cut: The Great Goblin
With a stomach bulging and repulsive, the ruler of Goblin Town rules his domain from a decorative throne, attended to by his scribe and facilitated by a foul, bucket potty. While he is underground he composes dreadful songs for his minions and prisoners, accompanied by a makeshift band. However, when the drums of war sound in the Misty Mountains, the Great Goblin will gather his fighting minions as mercenaries to aid in an assault and cause great havoc to his enemies.
---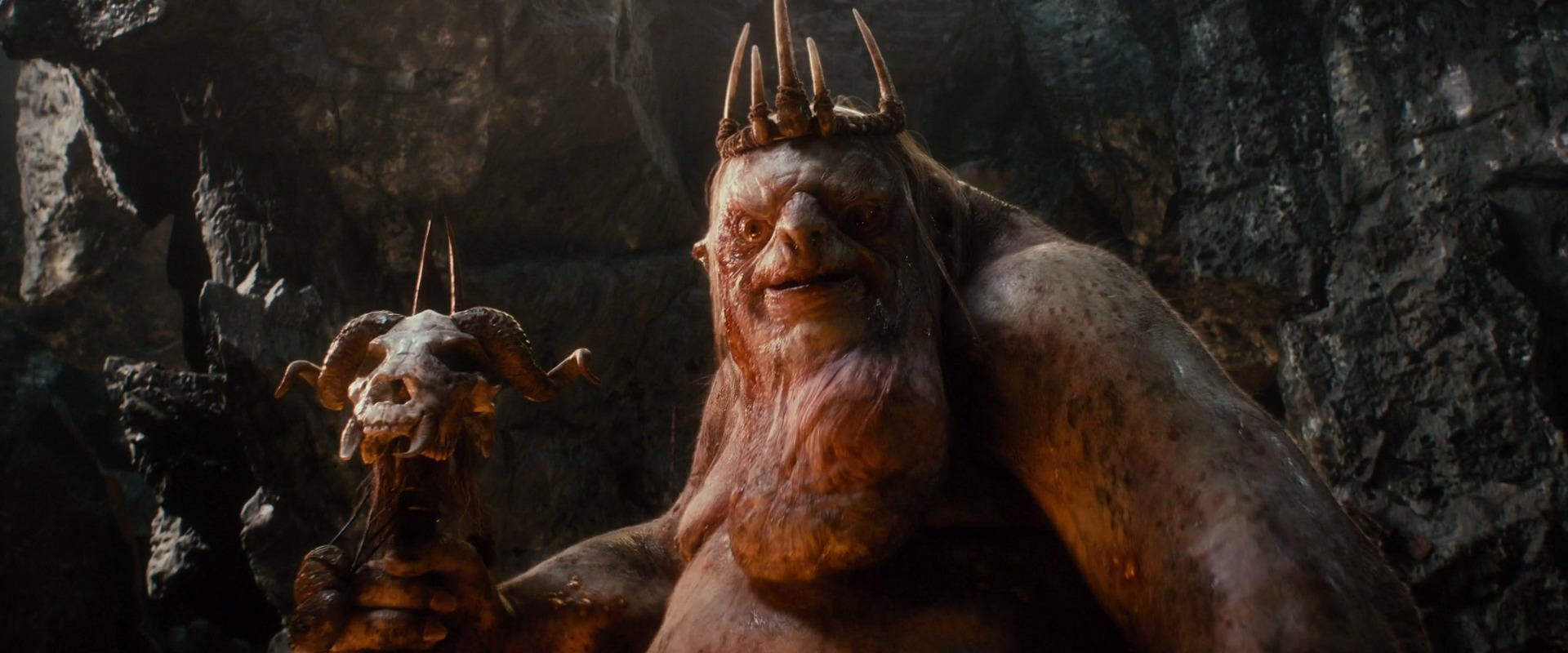 ---
In the Special Extended Edition, Director's Cut, the Great Goblin is a hero of the Misty Mountains, buildable from the fortress. He exits the gates with an entourage of Goblin Town warriors. These are un-selectable, but they will swarm around their leader. The Great Goblin has a leadership aura and a debuffing aura effect.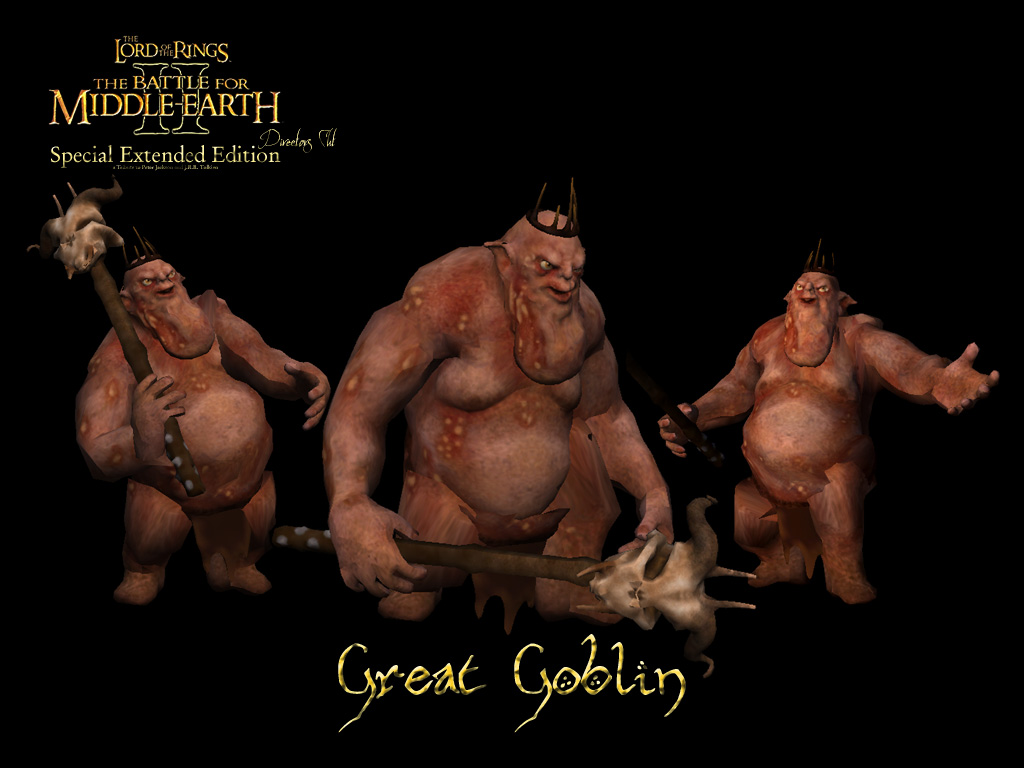 The Great Goblin, an interview by Matt
Why yes, I have seen many events in my time, I am old, old enough to have been part of the Goblin Wars of long ago, with those nasty elves, tearing up the ground like that. And for what? We only gate-crashed a party and then settled in.
Hmmm, posing for Nazzie*, making sure he sculpted my finer details, warts and all is what I said to him, make it a good one for your SEE mod. You'd better make sure I'm the king of whatever Misty Mountains there is, being more civilised and cultured than the rowdy pale orc family. I do enjoy a bit of the odd game to pass the time, a bit of fun, while I rule over my kingdom.
The worst part about being underground, of course, is the bats. Bats everywhere, the plague of bats if you like. So working for me, is a team of young runts, capturing the blighters and setting traps and building them spikes. You're in service of the Great Goblin! They don't do their job good enough. Why, just yesterday, the bats got guano over my crown.
I think I feel a song, coming on!
Bat trap, bat, bat trap
Fly into the flap
Wings are optional
Pain's unbearable
Bat splat, bat, bat splat
Now that you've gone flat
Cage is your home
This is our cave doooome
I'm essentially my own rock star, charismatic, with an animalistic and barbaric charm to my discography. I love the popularity, but the women, I can't get them off of me! Too bad they're just dis-attached heads now, dangling from my sceptre. Hehe hahaha...
Now get out of my domain!
* A.K.A., Nazgûl on T3A, Revora; and a team leader of The Special Extended Edition, Director's Cut

I hope that you have enjoyed this news article for The Special Extended Edition, Director's Cut. Tomorrow, The Special Extended Edition, Director's Cut will release another hero of the Misty Mountains faction. You can find all our work at Revora Forums. Have a good day.
Forums.revora.net
This is part 2 of the Heroes of the Misty Mountains. View part 1, The Balrog & Media.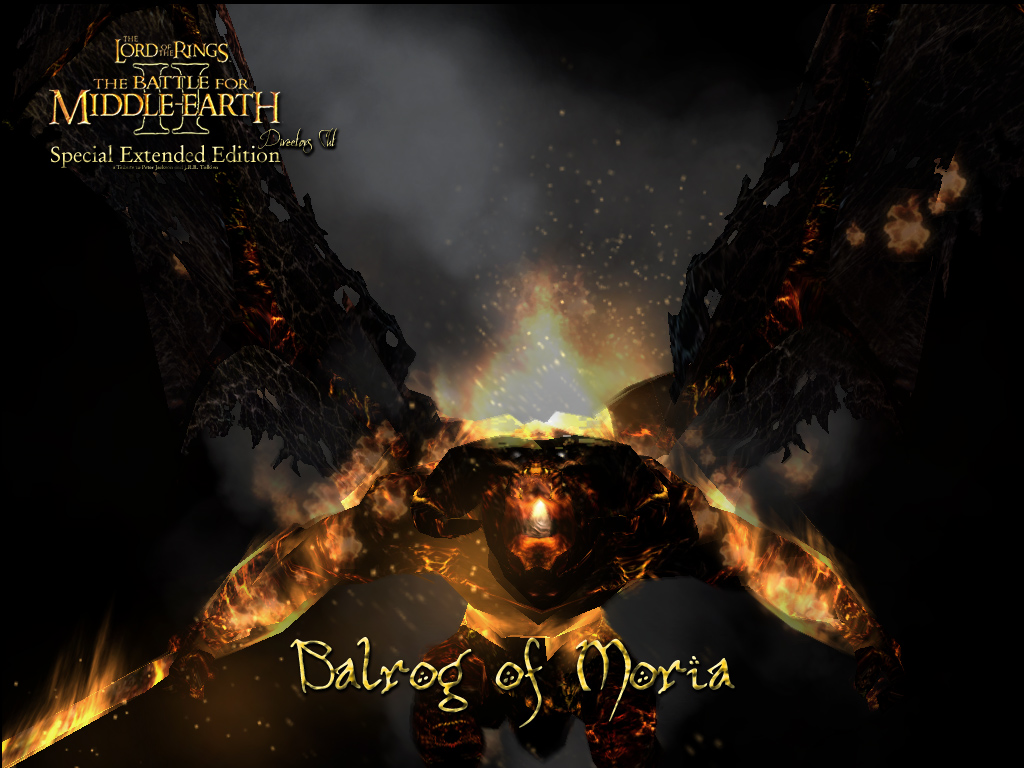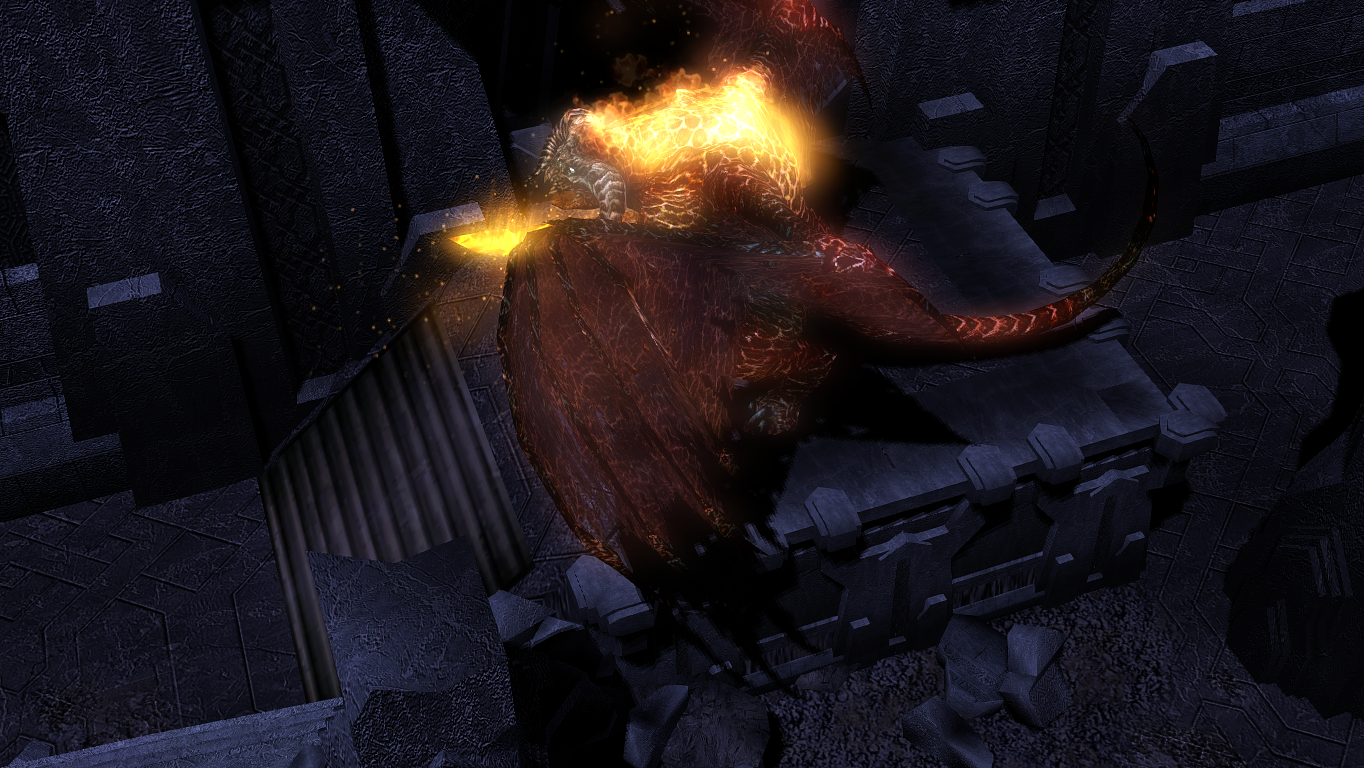 ---
"I know someone who would pay a pretty price for your head. Just the head, nothing attached. Perhaps you know of whom I speak, an old enemy of yours. A Pale Orc astride a White Warg."
"Azog the Defiler was destroyed. He was slain in battle long ago."

"So you think his defiling days are done, do you? Send word to the Pale Orc..."