WHAT IS RED:OUT?
A condition experienced by pilots and astronauts in which blood is forced to the head and results in a reddening of the field of vision during rapid deceleration or in manoeuvres that produce a negative gravity force. Also, the fastest arcade racer since the good old days of F-Zero, Pod, Rollcage, and Wipeout.
2560 AD. Humanity moved to Mars and some of Titan's moons. The most followed and expensive sport is a high-speed racing class employing magnetic hoverships, the fastest ever engineered: a sport named RED:OUT, after the constant G forces that drivers need to endure.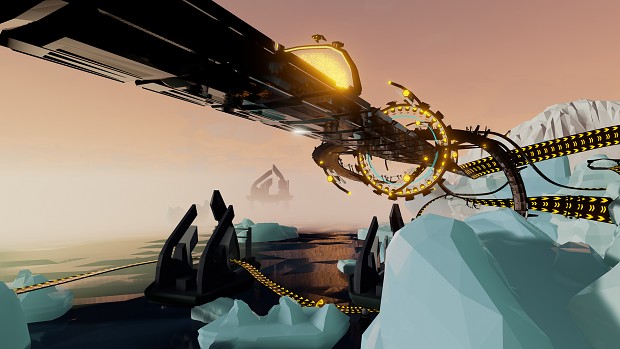 THE ART STYLE
Low-poly meshed and landscapes blend in with the latest state-of-the-art shading and lighting effects, creating a beautiful mixture of sharp nostalgia and next-gen. From dirty suburban environments to eerie frozen landscapes, to vast desert plains, this style performs equally well. Red:Out is developed in Unreal 4.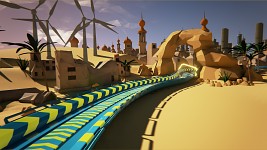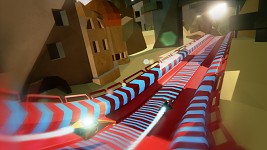 THE DRIVING MODEL
Controlling a nuclear-powered ship hovering about two meters from the ground going over 400 km/h is no piece of cake The goal is to tap into the vertigo, to recreate the frenetic, tough, unforgiving but satisfying driving experience that sits at the core of the arcade racing genre, by making good use of the physics engine behind Unreal 4. Your ship will never race on rails: each input you provide will apply a physical force.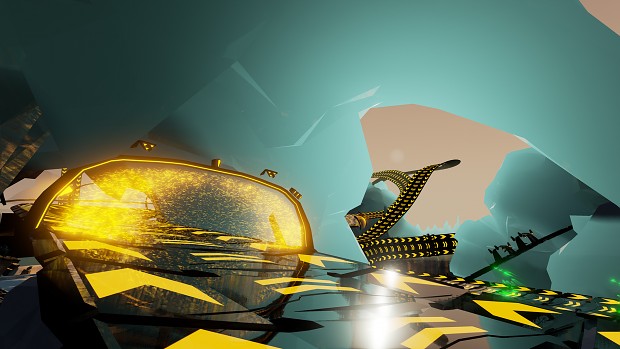 WHERE AND WHEN
Red:Out will launch Q2 2015 on Xbox One and PS4, and on PC later the same year.
HAVE A SAY
All kinds of feedback, input, and support are more than welcome. There's still much work ahead of us, so now is the time you can have an influence on how the game will become. Pats on the back are appreciated as much as criticism. Feel like sending an entirely new UI concept? Feel like we should change the ships design to hovering tractors? Let us know!
You can stay up-to-date by following us here:
Twitter: @redoutgame
Facebook: Red:OuT