Starting the project we were inspired by games like Shinobi, Ninja Gaiden and eventually even games like Comix Zone. And so it was born Neon Ninja.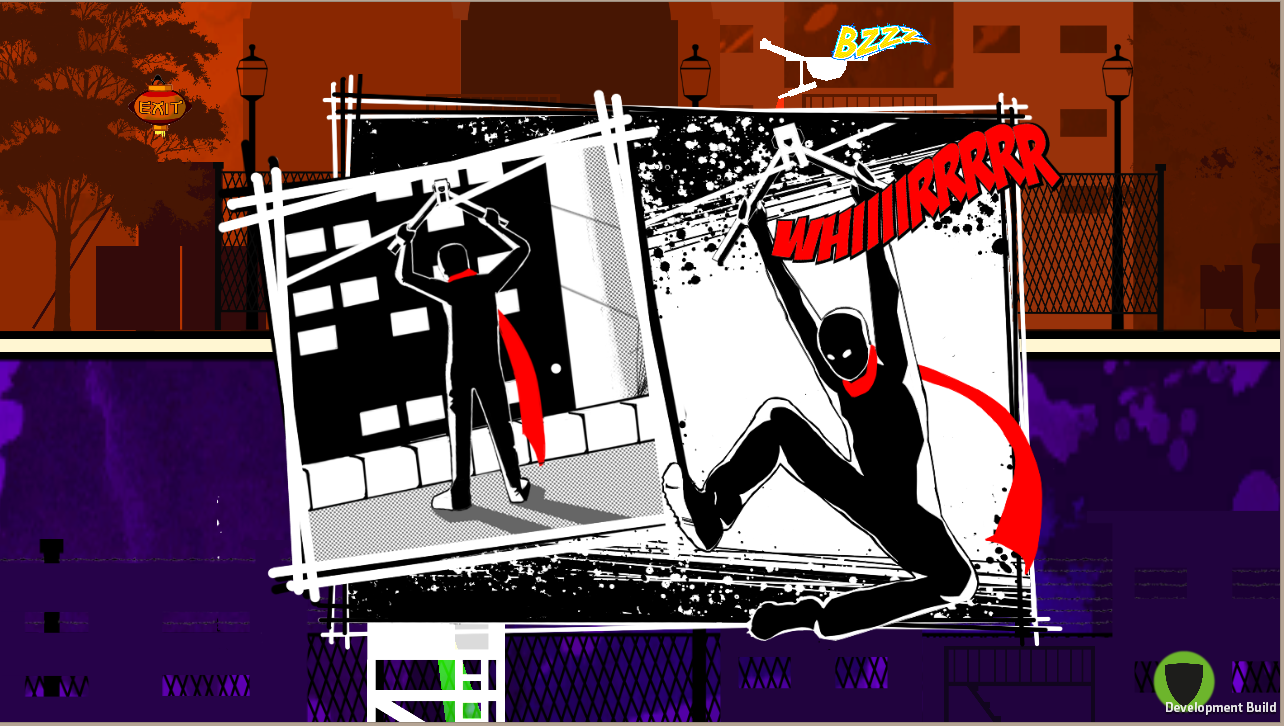 So when this style was added, we decided it would also be more fun and unique if the game literally took place inside a comic book itself. But when we added this feature, we had to solve the problem of being at the right side of the page and having to move to the left side. Also, how to go to the next page.
The perfect solution was adding short cutscenes, showing you that the main character used ziplining, a door or a warp pipe to end up at the left side of the page again, a row beneath the row you've played. For the end of the page, we've decided to add Quick Time Events, having to play a small scene to get yourself to the next page.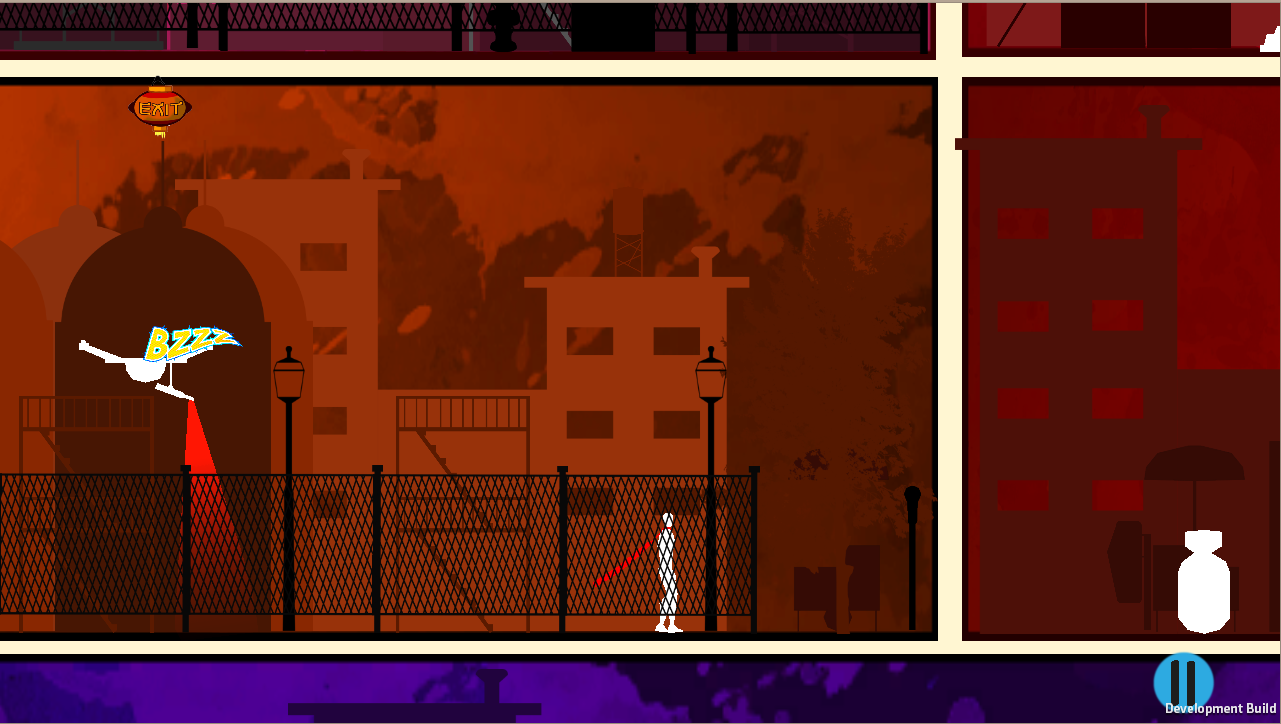 The story is, of course, an important part of the game. Our story is about a little kid, who was reading a ninja themed comic book before falling a sleep. The kid fell asleep and came inside it's own ninja comic book, being the ninja.
Every image the ninja walks trough has it's own ability now, no more picking up abilities. You'll have to use the given ability to survive the image. When going to the next image, the next ability will be given to you. Using this technique, you'll be able to control the entire game with just one click.
The game is still in development, but due to the setup we are able to finish it very quickly. We mainly want to improve the animation and ad some sort of storyline.
The current platform we have in mind is Android. When the Android build is finished and bug-free, we'll add it to new platforms!