Elfscape journey
Part 6
Introducing Elfscape: Ancestors
So what's our next step?
We had to become aware of the mistakes we made and get a more realistic approach.
We've decided to scale down, and postpone our grand plans for a big game, but still use the game world, game mechanics, and game graphics, for a small, easy and fun to play adventure, set in the time before the big story. That's how an idea for Elfscape: Ancestors was born.
title picture for Elfscape: Ancestors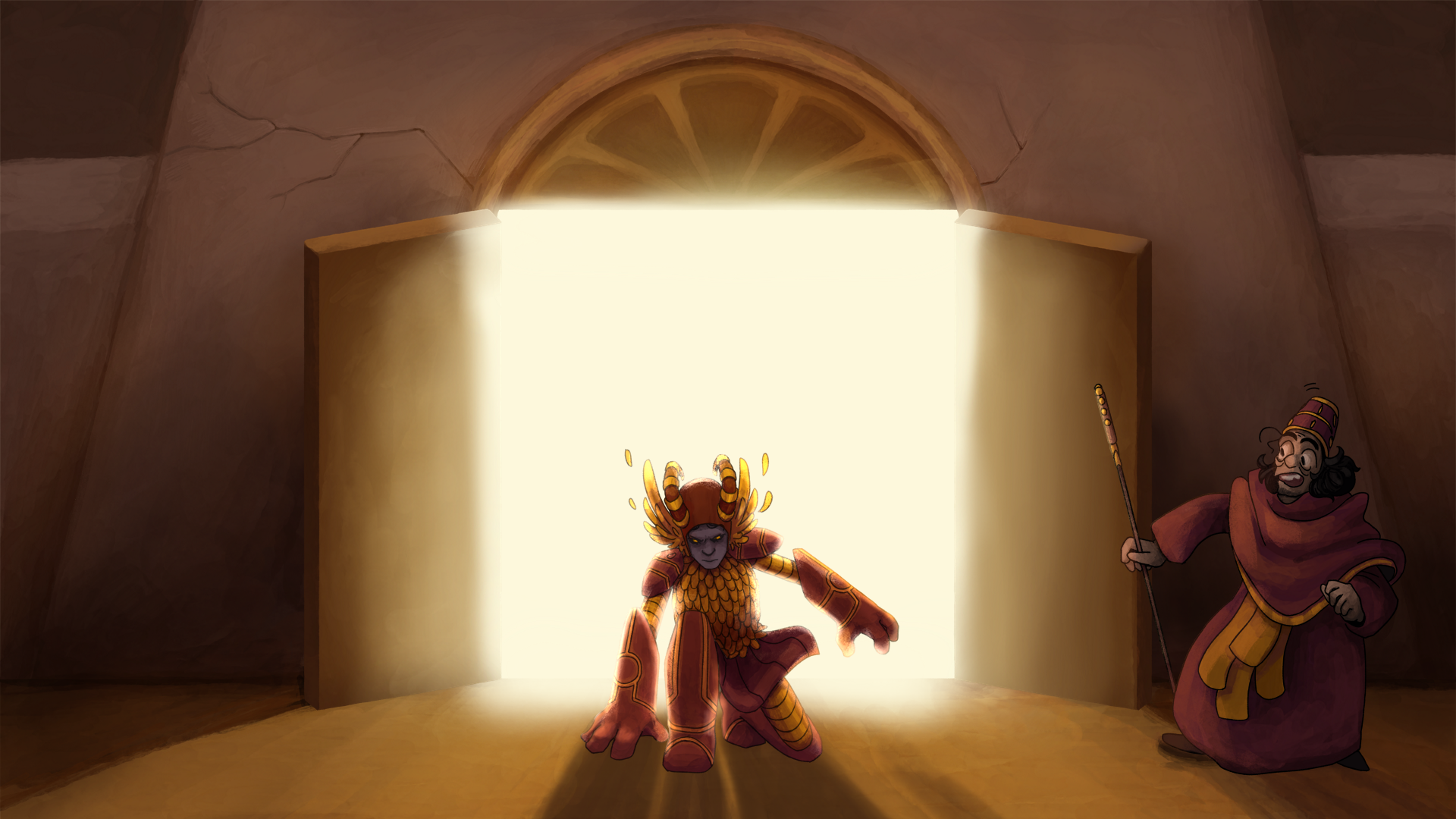 We moved our game from a PC version back to a smartphone version - as it was supposed to be in the beginning. We hope that because our game graphics have been created for computers, it will do well and be better than other games for smartphones.
Players on smartphones only use two thumbs to play, one of those thumbs comfortably operates 2-3 buttons (4 buttons are too much). We removed the weapon feature from Elfscape: Ancestors, so the player only needs 4 buttons in total to play the game - 2 buttons to move, 1 button to jump and 1 button to crouch. It wouldn't be enough for a computer game but it is ideal for smartphones.
gameplay screenshot - buttons

Do you remember our main problem - programming lagging behind other game aspects (because of a shortage of time)? We solved it in Elfscape: Ancestors by getting rid of weapons (most of our levels were purely platformer type anyway). The player can't kill the enemies anymore but try and skillfully bypass them, instead. The first boss - Spitter Rat - has been changed into a final boss.
Next to weapons, we also got rid of the healing potions, that would take up too much space in the form of a button. The game, that was previously planned as Metroidvania, was transformed into an arcade game with Metroidvania aspects.
main character's movement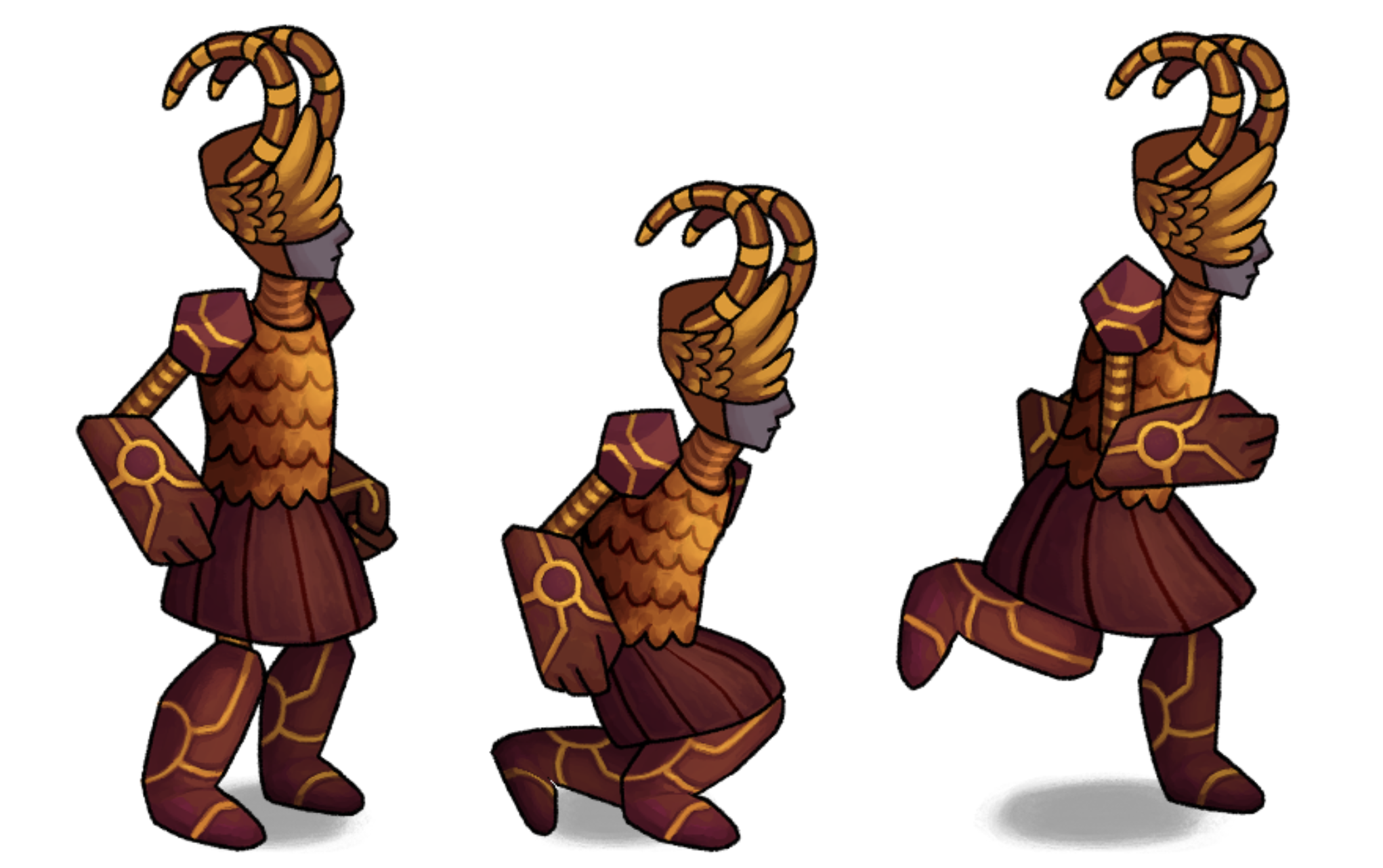 The smartphone has more heavy-handed controls than a PC gamepad, so some platforms in the game had to be enlarged. We also slowed down the speed of sliding on slides.
In the previous versions of Elfscape, going through a room wasn't that much of a challenge, because we've had a large map planned and crossing the same rooms on a challenging difficulty could've turned annoying. To increase the challenge and prolong gameplay, the player now gets only 2 lives to cross a room. Also, the map is significantly smaller and the game layout more linear, so the player doesn't have to cross the same rooms too often.
main character's detailed graphics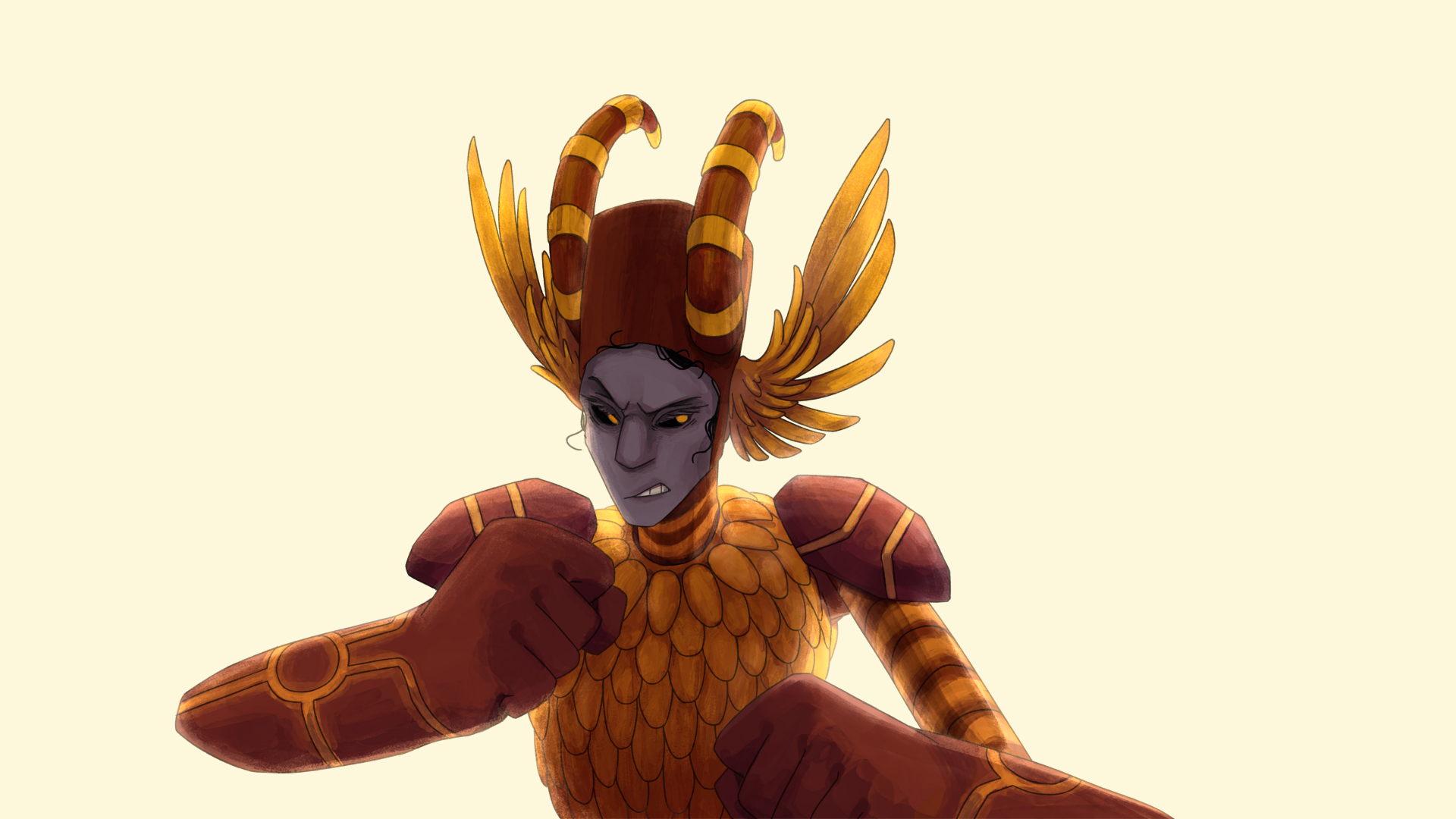 You might ask - what about the game story? Well, because the comics (what comics, you ask? Here, you can read it yourself HERE) already features some characters that star in the original story, we've decided to move the story of Elfscape: Ancestors to the past. Because if we just trimmed the big story and made it more simple, the characters would've lost their storylines which are entwined with the comics, which would've made their stories unfinished. And we didn't want that.
And what about the story of our elven prince, Jushur Eanatum? The prophecy will surely become true someday and the chosen one will descend in the underground to fight a victorious fight against the demon Rabisu. But it seems he'll have to wait a while longer.
Follow our story and you'll see.