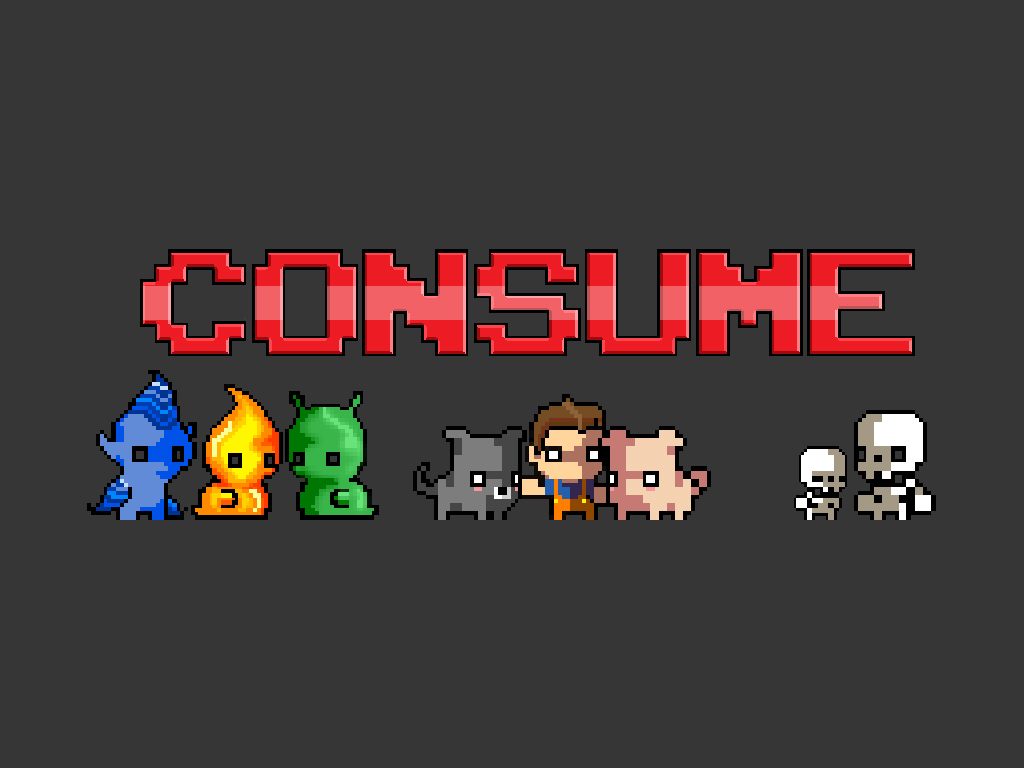 You wake up, fresh from the land of the living, surrounded by ravenous creatures that want you even more dead than you already are.
Welcome to the land of Consume.
Eat your way through hundreds of handcrafted levels, wield an expansive list of weapons and skills, with a variety of powerful items and wearables to keep things fun while surviving the carnage. Currently under rapid development by a semi-talented couple from Vancouver, Canada.
Are you ready to play? Get ready because Consume is coming soon!