For this Early Access release we already have nine unique ships to choose from, each with strengths, weaknesses and a special passive ability, captains from all three races with powerful signature moves, and loads of crew members offering subtle bonuses.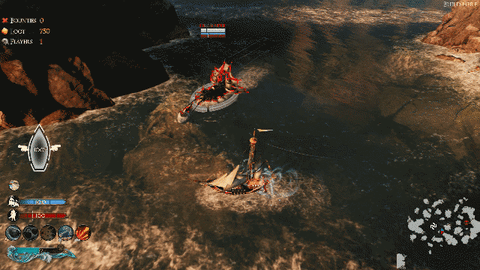 The battlegrounds are two large maps with a range of features from fog banks, currents and monsters to the titular maelstroms!
Fight to win gold and prestige, upgrade and customize your ship, and draw in new crew and captains as your infamy grows!
You can read more about our plans for development through Early Access on our roadmap. We also have exciting plans to pick up where our Kickstarter left off with some player number stretch goals, which you can read about here.
The world is yours for the taking… if you can avoid ending up as fish food!