Into the Dark has been out now for almost 4 weeks, and of course we were excited, thrilled, but also a little bit scared about the release. Noone has ever tried before announcing, developing and releasing a game marketed and communicated strictly as "Trash", as "playable B-Movie", like we did with "Into the Dark". Could this anti-thesis to the "Triple-A-Games" on one hand, and the self-proclaimed "highly innovative" approaches often stated by other fellow Indies on the other one work? Would editors review the game as B-Movie, as "Trash by Intention", or would they rather condemn it because they didn`t get the point? Fail or success?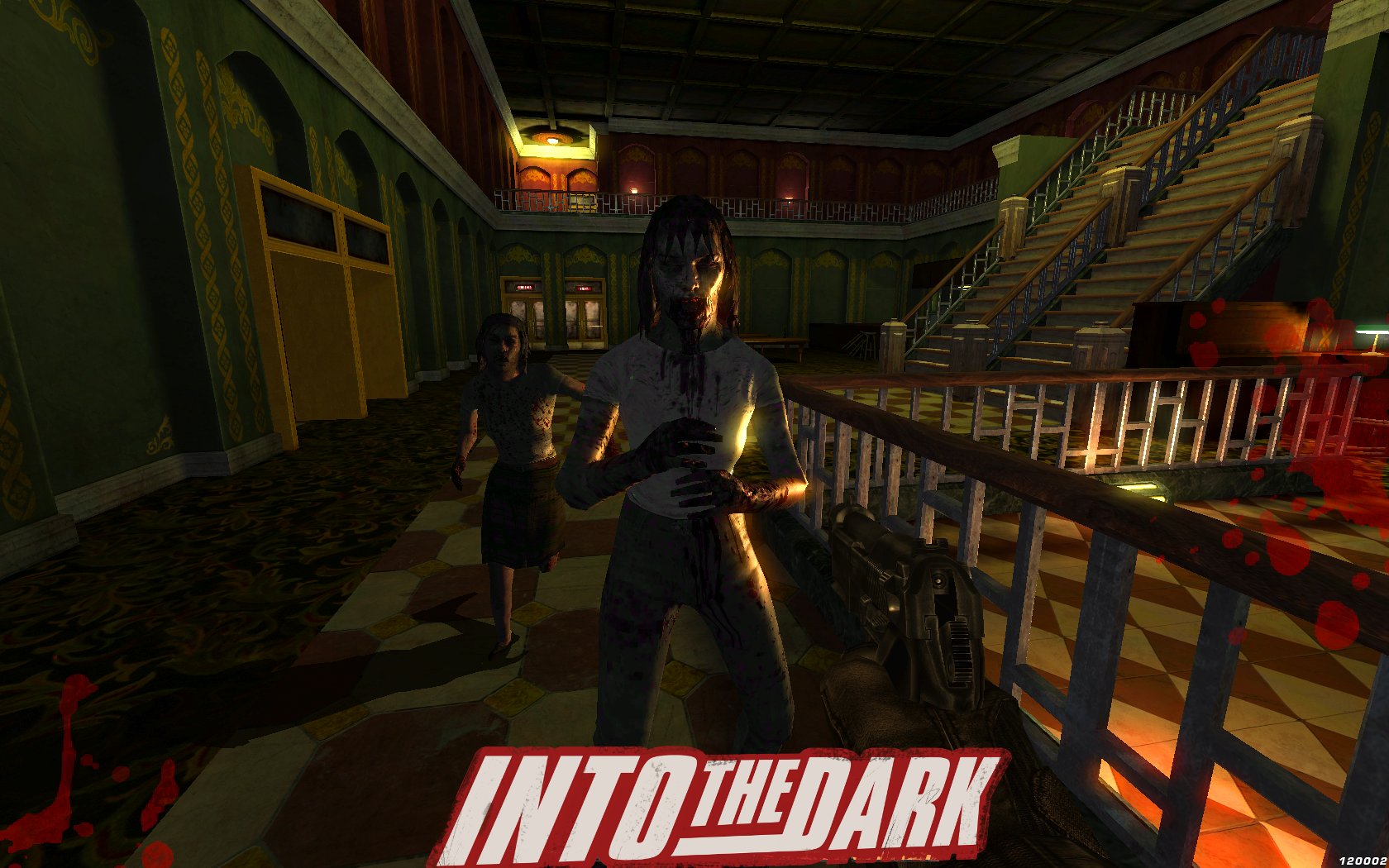 A game in which the player has to fight zombie prostitutes and feed Schrödingers cat can be both a surprise hit and a huge, critical Flop.
Success - finally!
Our fears turned out to be wrong - thank the Gods. Even the evil ones with tentacles. We have right now 10 real reviews from real magazines or respected reviewers (online and print), and 5 times we hit 80% (respective 8 out of ten) or higher. Three reviews were mixed, but generally more positive and only 2 condemned the game for being what it was planned to be from the very beginning on. Perhaps it`s some kind of intelligence test. When a journalist gets a boxed game that states it`s Trash and B-Movie right on the box and then complains about cheesy one-liners and cheap looks, he (or she) obviously failed.
GameTube, the private Lets Play channel operated by editors of the most important Games magazine in Europe, has jumped on the train and delivered already 8 parts of a Lets Play series that has over 100.000 views yet - and is still growing.
GameTube plays, reviews and regards Into the Dark as the B-Movie it was supposed to be. The result is a hillarious series of comedy-styled videos and right now almost thousands of comments.
The impact was HUGE. Amazon Germany has been sold out twice already, as were some of the biggest Electronic markets in Germany. Still we need many more sales to cover our costs, but it looks pretty good right now.
But, more important: By yesterday, we had received 435 letters, mails or facebook messages from satisfied customers. Those 435 positive feedbacks stand against seven complains about minor issues and one really dissapointed customer. Even the ridiculous attempts of some "FPSC is not an engine" preachers to sabotage or downvote the game on public platforms have failed.
The show is going on!
So, what`s next?!
1. The Patch / Hotfix. We will adress some of the problems the released version has and deliver a patch next week.
2. The Desura Version: We will make a special version for the Desura release, with some polishing applied. But the already sold games will be updated via patch to the same version.
3. The Steam Version: With the great public support we have right now, Steam Greenlight is a valid option we will go for.
4. The successor. It WILL come.
And now for a personal Message:
As many of you know, a script-perverted version of the "FPSC" by The Game Creators powers most Homegrown Games. Even Games we make in other engines are first prototyped in FPSC, as this can be done within a few hours.
Now FPSC is struggeling for succeeding in a kickstarter campaign to make a "reloaded" version that would kill most of the critical issues the Engine has right now.
This promised Reloaded Edition could bring many more talents from thinking about gamemaking to actually make games.