First it felt a bit weird to work on these particular upcoming features this time of the year, while the real world summer continues, but after getting to see snowfall in action in the game it made me feel strangely cosy. So, the past days have been about adding a proper snowfall, gradual accumulation of snow cover and other essential snow related features which have been missing from the game all too long.
It can snow for real in the game now - and you can see it snowing. The snowfall is represented by simple pixel animation, and it's just enough to give the effect. There can be different levels of snowing too. With the new weather engine in action the first snow doesn't fall and the winter doesn't begin the same day every year.
This character experienced the first snowfall in late dirt month: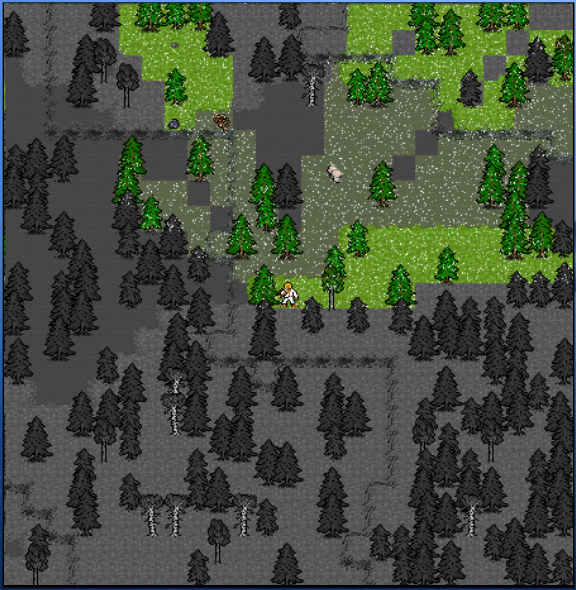 In the current game it's either snow on the ground or not. In the next update we get to experience proper and gradual snowfall and the snow thickness gets tracked per 1mm. Each hour of snowfall will make the snow grow thicker and thicker. This called for changes to graphical presentation of snow cover and in addition to white thick snow cover tiles there are few new tiles to represent very shallow snow cover.
After it had been snowing for couple of hours there's now little bit snow on the ground: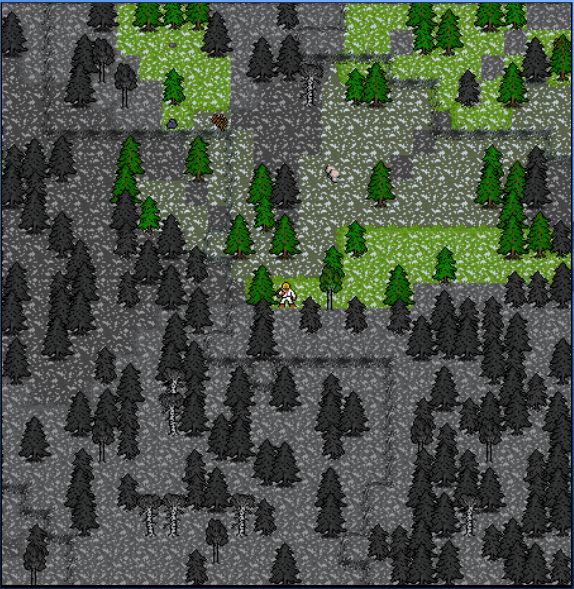 With the new weather engine in action it's also possible that the fallen snow will melt away at some point. With the first snowfall this usually happens several times before the real winter snow cover starts to build up. But during this test run it kept snowing the whole day and night.
In the dark of the night, there's bits of snow on the ground and it just keeps snowing more: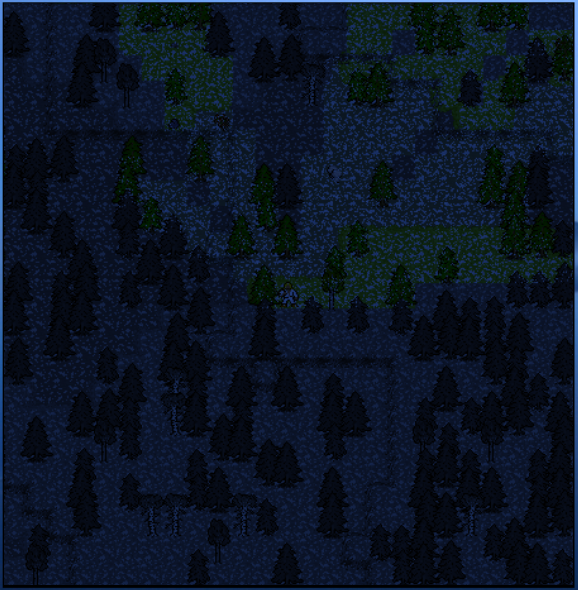 In the next morning it's still not all white but after the heavy nightly snowfall there's more and more snow on the ground: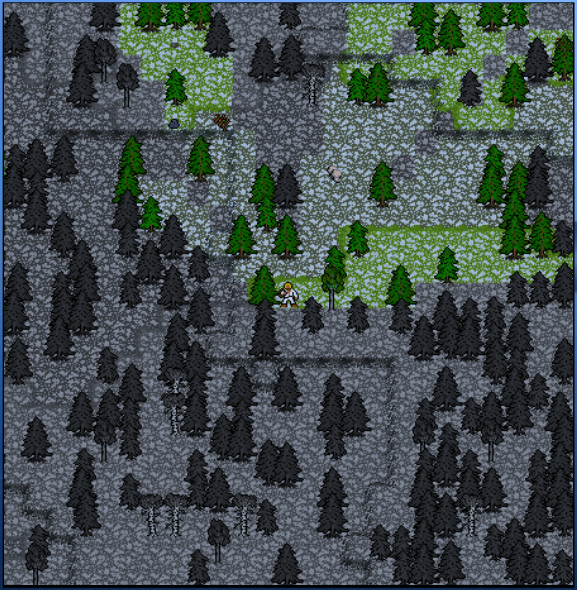 This is for starters. Work with snow related factors still continues. Snow thickness and gradual snowfall needs to apply in a new way to visibility (or removal) of tracks too. And work with plugging in the new weather engine doesn't stop there. There's also gradual accumulation of ice cover and its' new graphical presentation to do.

Even further into the Far North the upcoming weather overhaul shall take you...
---
UrW is being developed with your support.This could be a good day to utilize your squirrel hides and
Donate to support UnRel World development
Thank you!
UnReal World is distributed free of charge and survives solely on donations. As a reward and to thank you in return, our characteristic video greetings can be downloaded after placing a donation of any sum.
Our previous video greeting, june Donation Dance, was recently released for everyone:


...and our current video greeting 'Traditional Food for Traditional Devs.' awaits for those who are able and willing to pitch in them squirrel hides.
---
Stay tuned for more -- and feel welcome to join at Official Unreal World forums for good talks and frequent tidbits about ongoing development.