A Chat With The Developer Of Upcoming Indie Game Stargate System LordsInterview by Dean on January 31, 2013 21:27 CST 2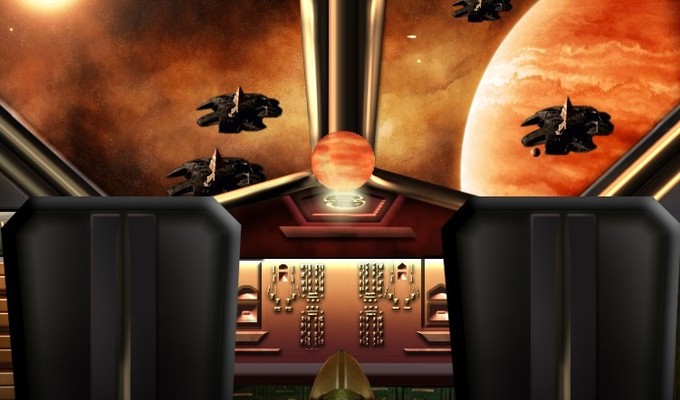 We have recently talked with John Steuber, the developer of the upcoming indie game, Stargate System Lords. He agreed to take a little time out of his insanely busy schedule to answer a few questions about what it is like, and what it takes, as an indie developer to get a game off the ground and stay focused on the project.The Stargate System Lords project is a browser based, MMO, real-time strategy game based on the hit television series Stargate: SG1. The object of the game is to take control of everything you can and rule over what you have ... if you can keep control over it. Let's see what John has to say about keeping control of things as a developer ...
Can you give me a little background information on yourself? What manner of programming experience do you have and what started your interest in making an indie game such as Stargate System Lords?
When I first started Stargate System Lords back in November of 2011, I had no schooling or any experience in programming, only some schooling in computer/electronics. At the time I was playing a game called Utopia which got me interested in making my own game. Utopia is only a simple text based game and Stargate System Lords started out like that on version 1 of the game. Then I decided I could make the game so much more so I started major work on a 2nd version of the game before even releasing version 1. Now Stargate System Lords is a fully Ajax graphic engine. Games like Evony or Lord of Ultima. I should mention though that System Lord's engine is far superior to these two games. Just the fact that ships move on the map puts it on another level. I always wanted to go into making games but somehow I drifted off into another direction after high school and went into online reselling instead. Now I know PHP, MySQL, JavaScript, graphics design and 3D modeling.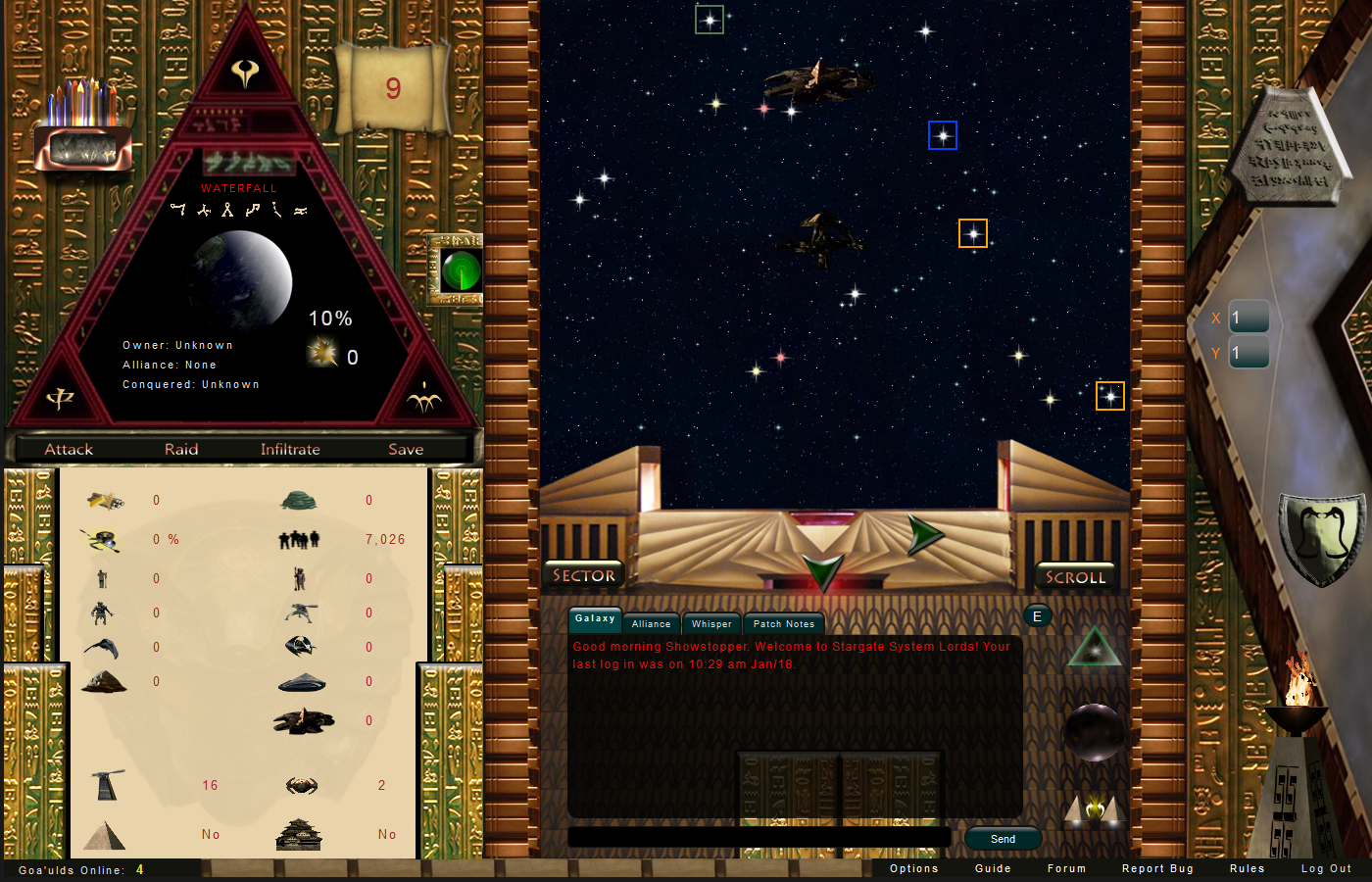 All developers have to deal with negative comments on their community sites, how much, and in what ways, does this affect you?
Every developer gets negative comments and you can't please everyone. My largest issue lately has been the continuing setbacks on the release date of the game. Due to the previous failed Stargate game Stargate Worlds on the web, there are high standards on me for the quality of the game. I'd rather release a good game instead of a game that I have prematurely released. I always read all game feedback that the alpha testers have submitted and I have used a ton of their suggestions and will continue to do so with any game future suggestions. Due to this, in a way, it's the fans of the game that actually play a huge rule in building and shaping what Stargate System Lords is and will become.
Once you get through the beta stage and the game is released, what is the first thing you're going to do when you have a little free time?
When the game is finally released, I truly don't see myself having a lot of free time. In fact I'm sure the first few months will be hectic. Handling support mostly and just making the game as good as my imagination can take me. Of course I have put on a few pounds this year and I do plan to lose a few. I do plan on building a tutorial on how to build a simple text base game. This will show someone how to do build a project from ground up with no experience at all.
Finally, any advice for those people pondering making an indie game?
My advice on anyone making an indie game would be to not give up on it once you start it. It's a lot of work but the rewards will pay off majorly at the end. The feeling of people playing and enjoying a game that you took so long to create is priceless. I've seen so many projects where people start and give up within a few months of development. The big pro to doing a project on your own is you don't have to rely on any other developers to do their part. I think a lot of group projects fail due to this mostly because of how much of your social life you must give up and I'm not sure a lot of people can do that.I'd personally like to thank John for the interview, and you can check out the Stargate System Lord's website and jump on the forums to get the latest information and updates on how the game is progressing.