Alrighty guys, here comes a BIG update dump
Well here we are - the update I've been waiting to give all month. Its been difficult keeping everything under wraps - but I have to let the cat out of the bag at some point!
A few months ago I had the opportunity to get some good in person play time with a few people who didn't know me, or my game. The amount of notes that arose from that event was staggering, and fantastic. That, combined with notes sent to me from the alpha testers, made me formulate a plan to make sure the game "felt" the way it was meant to. The first step in that was to improve space combat, so a few months ago I showed off a new system of combat that was more interactive, interesting, and unique: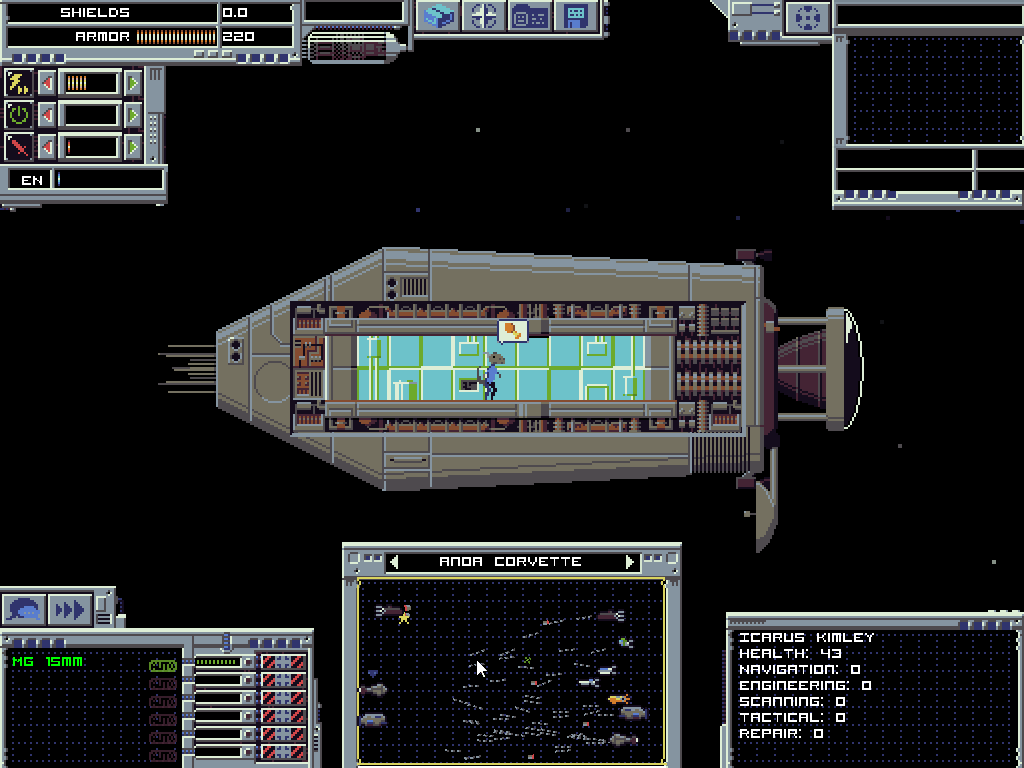 This was really exciting to make, because it simply took the existing code, and modified it to work with multiple ship instances instead of just one. Fairly simple to switch over, and after a week or so of alpha bug testing it was working like a charm.
Then it was on to planet phase. The tricky part of this was the planet phase was not fully complete yet, so even without changes it would require a lot of coding. After playing with a few options to make it a bit more fun (including procedural content, which I placed on the back burner) I was able to mock up something that was piqued every ones interest. It would again reuse existing code, but this time from both the planet phase and the space phase.
NEW PLANET EXPLORATION MECHANICS/CONTROLS
Instead of just spouting a lot of words, lets just let the gifs do the talking first.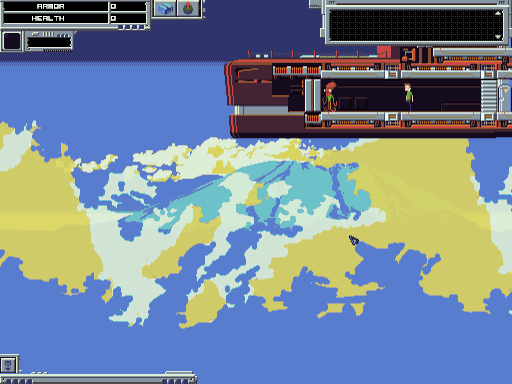 Lets just land the whole ship.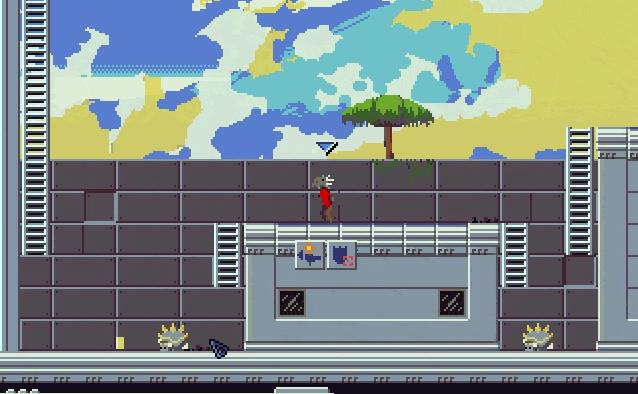 Allow you to use all your crewmen.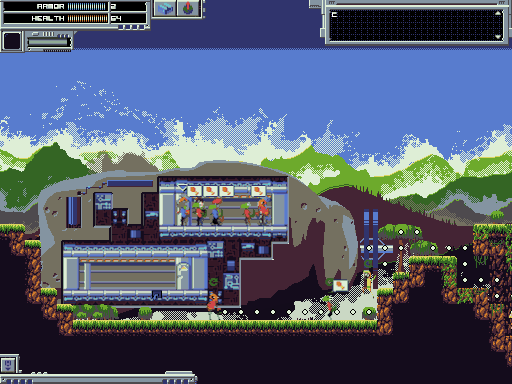 And I mean all (Auto harvest AI in action).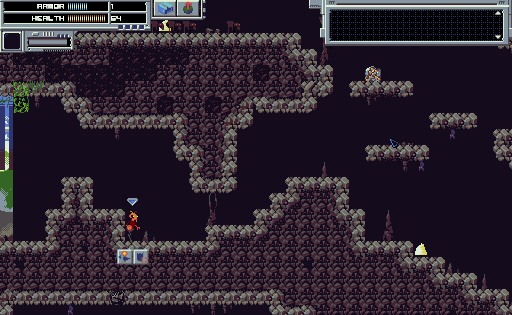 They're pretty good and finding their way.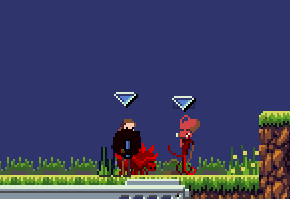 Even if they're not armed, they will MESS STUFF UP.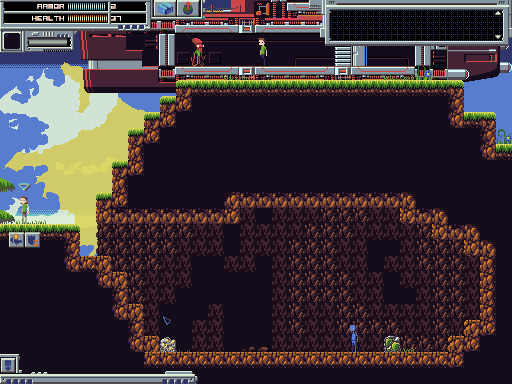 all interaction still work as before, a new layer of code has been added for pathfinding and item harvesting, but otherwise its the same game.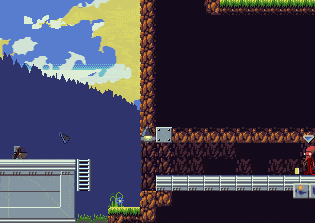 Even simple levels are a lot more "alive" now.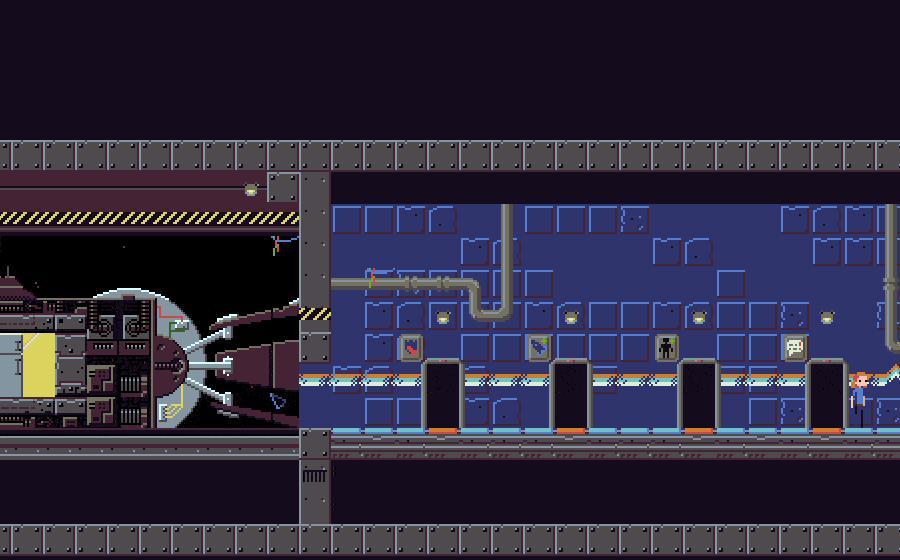 This allows for some fun new locations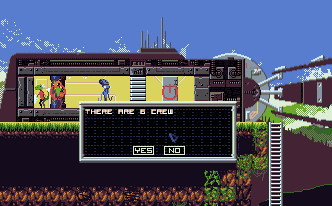 The first question people asked - what happens if you take off without your crew? Well you're given a prompt. Otherwise, they're left behind.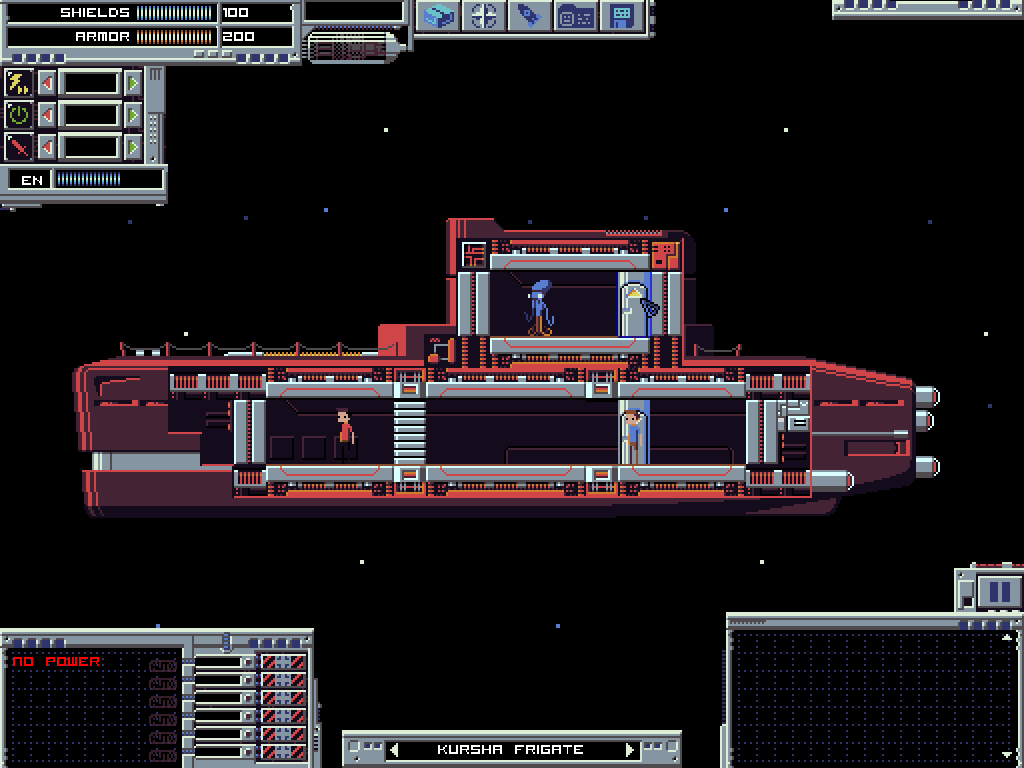 A few menus were updated for this change up.
Its likely this new change will worry a lot of people - but in terms of scope there's not much worry. Its done! Just like when space combat was renovated there will be a bit of time where its buggy. An example is the the new tutorial has a bug in it - which will cause the inventory to not open sometimes preventing you from moving on! Eek! Alpha testers: version B will be live this weekend to patch up the error.
In addition, I have and always will be super open to suggestions and feedback. Be aware due to dev cycle I can't always get right to an idea right away, but I have a very hefty list of ideas, and many of them have been used. Hit me up here, or better yet on twitter!
As for other updates: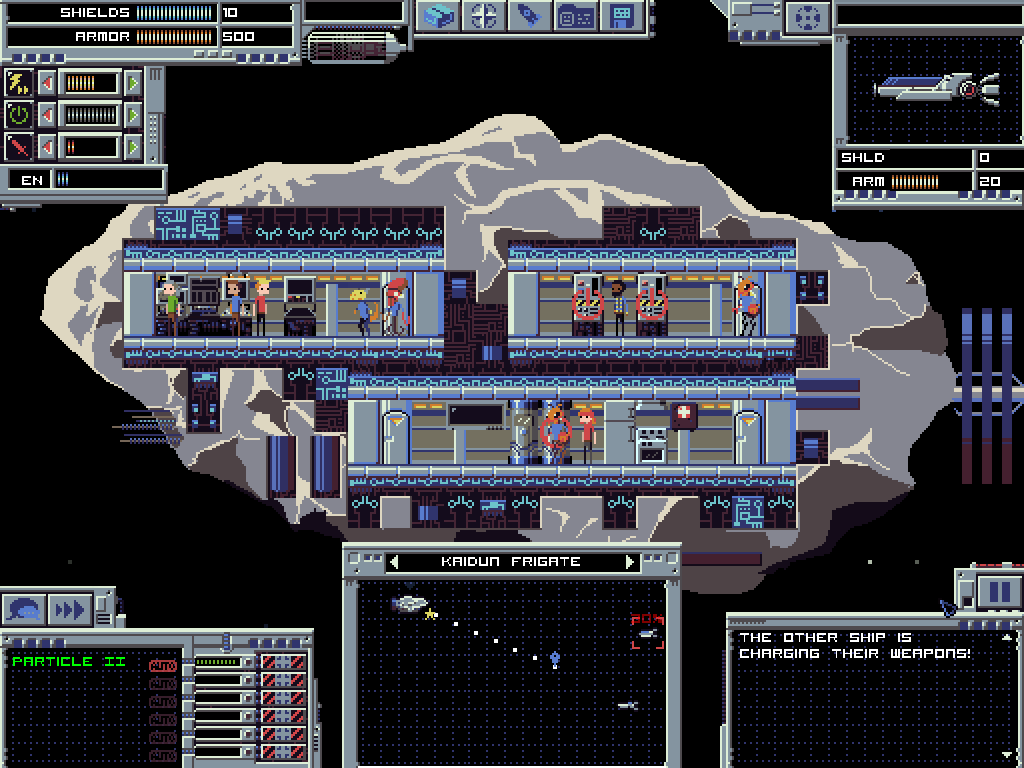 This is a dual purpose gif - tactical pause, and a new Kaidun frigate! (the insects).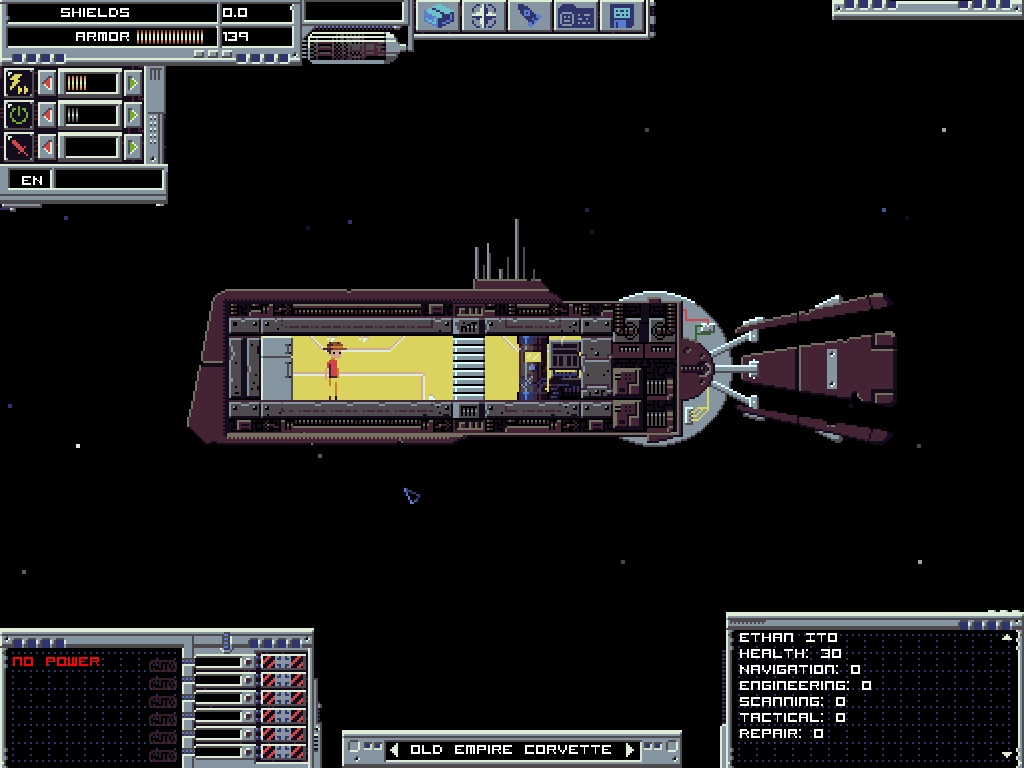 Diplomacy screens! Alright! Lets talk to some aliens!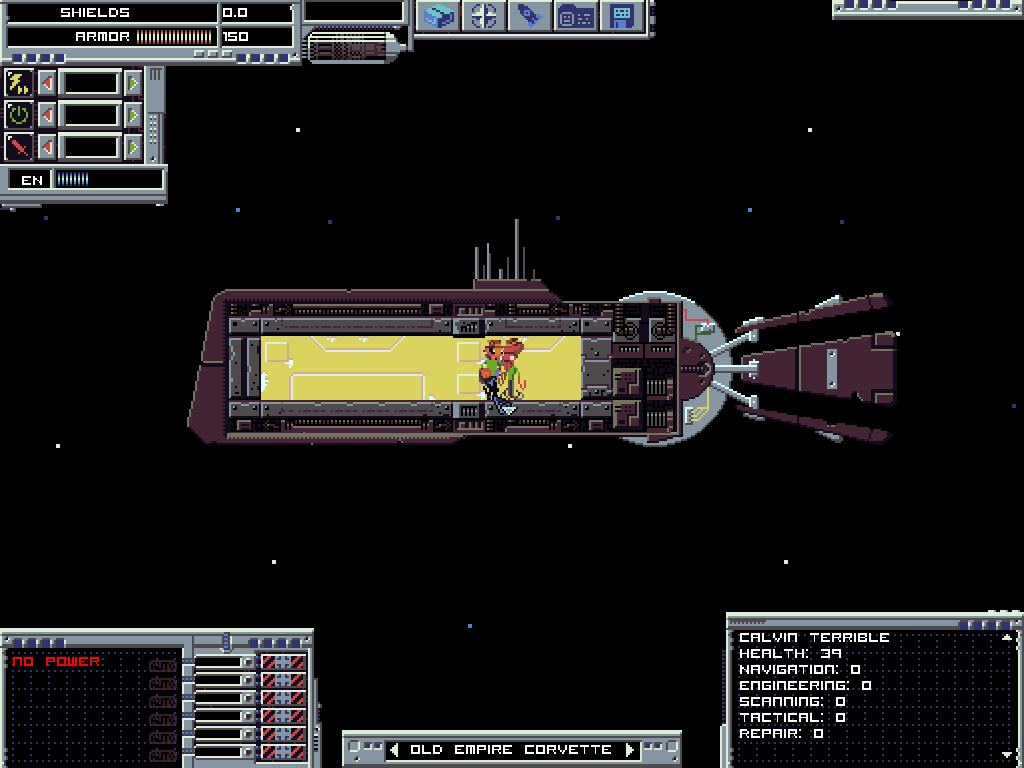 It's important that they can tip their fedoras.
Oh yeah, here's a video showing this all in action.
I'm sure there's more, but much of it was covered in the last big update. For now, I'll leave you with this smug human captain.