The entire Running Man game is now unlocked to all registered users
Running Man is now free and unlocked for all
We have decided to go for the big presents this year: From this moment on all levels and content in Running Man is unlocked for all registered users! This means that you can play all three training days without any limitations if you are registered on InterstellarMarines.com.

Win an iPad And we're not stopping there... All registered users on InterstellarMarines.com who have completed Training Day 1 in Running Man before the 3rd of January 2011 at 13.00 CET are automatically participating in our holiday prize draw. The prize is a 64 GB iPad with WiFi and 3G support. If you haven't already played Running Man then this is definitely the time to do it! Read more about the competition here.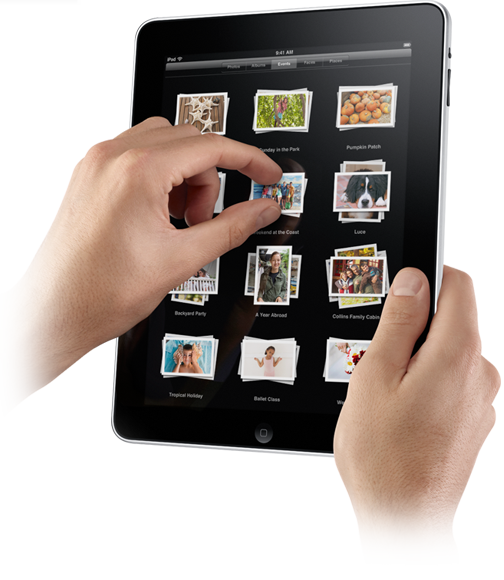 Holiday season discount
For the first time we offer a 25% discount in our shop on Spearhead, Frontline and Support Medal upgrades. This offer ends the 3rd of January 2011 at 13.00 CET.

Go to our
Shop
to upgrade your profile and support the development of Interstellar Marines.
Xmas Video Log
Kim has made a new Xmas Video Log, where he guides the viewer through our three releases, as well as some other goodies. Hopefully this will help newcomers to better understand what we do and how we do it.
"Merry Christmas from ZPS" - Video Log
20Mbit WMV 720p Video available in
Briefing Room
Xmas Video Log on
YouTube
Spearhead and Frontliners exclusive present
And finally as a special token of our gratitude for your financial support, we have a small exclusive present for Spearhead and Frontliners, which you will find in the Briefing Room. We will not reveal too much of what it is, but it's playable, made in Unity 3 and is bound to light up the Christmas spirit...

If you are a Spearhead or Frontliner, then go to the
Briefing Room
to download your exclusive present.
Other news
We made it to the Top 100 of IndieDB's "Indie of the Year 2010 awards" thanks to your votes! We are still awaiting the results for "Players Choice - Unreleased Indie", which will be disclosed the 24th of December. The field is strong however, but we still hope... :-)
We now have 54.454 registered users, 888 Spearheads and 86 Frontliners and the total sum of Support Medals is 1441. In the days to come we sure hope these numbers will increase quite a bit.
So go spread the word - and a merry christmas to you all!
FOR THE LOVE OF THE GAME,
The team at Zero Point Software