These updates brought to you primarily by the folks over at game-icons.net, I am in love with what they are doing and if you are looking for icons or buttons or whatever, check it out.


So, after a bit of time to play the game that I uploaded at 2am I've fixed a whole bunch of interface elements to make it far easier to use and understand. Check for updated downloads in the files section to get the latest version.
Screen Shot Time (build: .140002 12/2/2017)
Main Map Screen: Top left displays your junk collection count and the percentage of your junk storage capacity that is full. Below that it displays your ENTIRE FLEET's Idle Production Rate. This number is the collection rate that is calculated for every second you are on the map or not playing the game.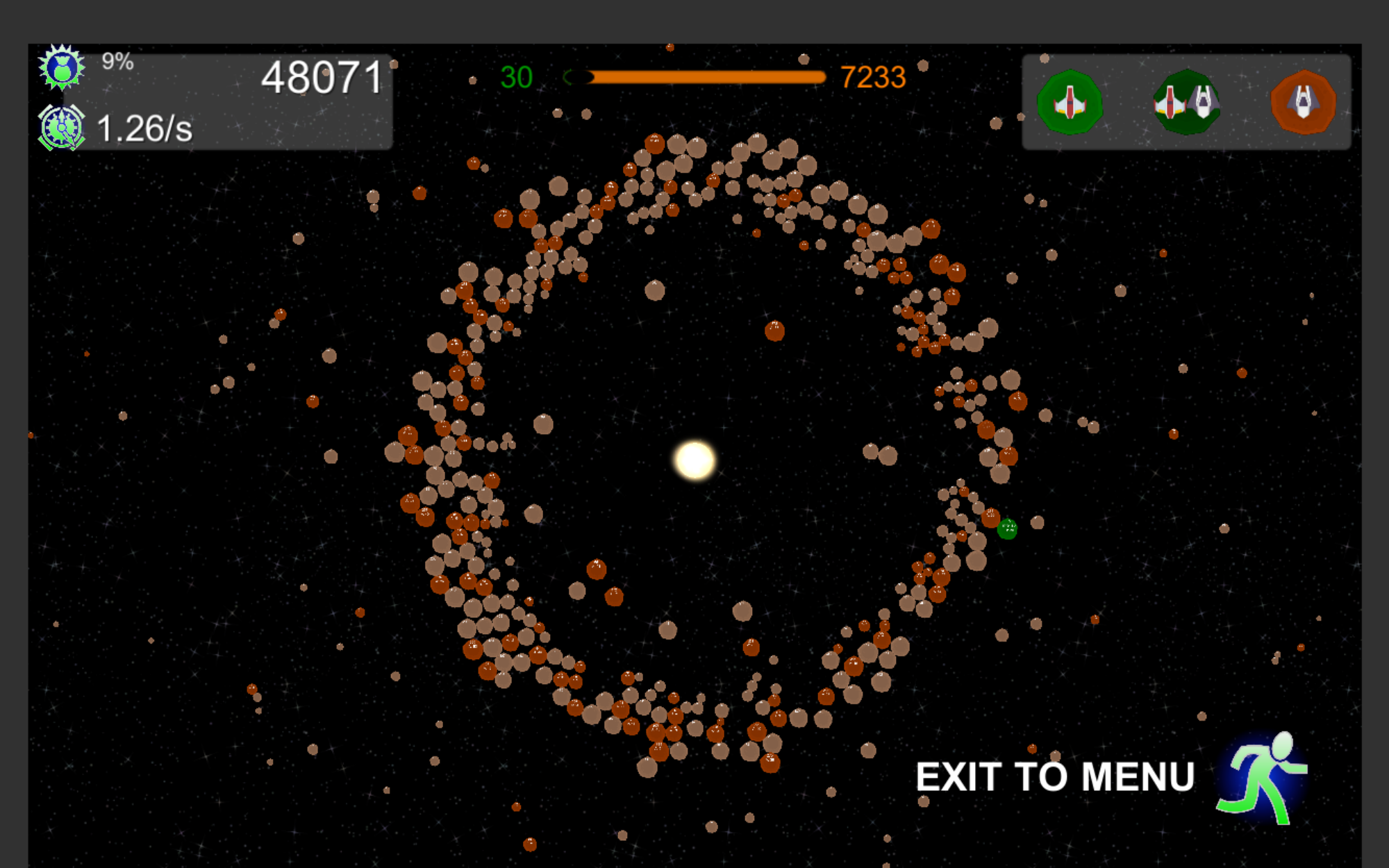 Once a sector icon(asteroid) is clicked it displays the basic information about that sector, how many humans and how many enemies.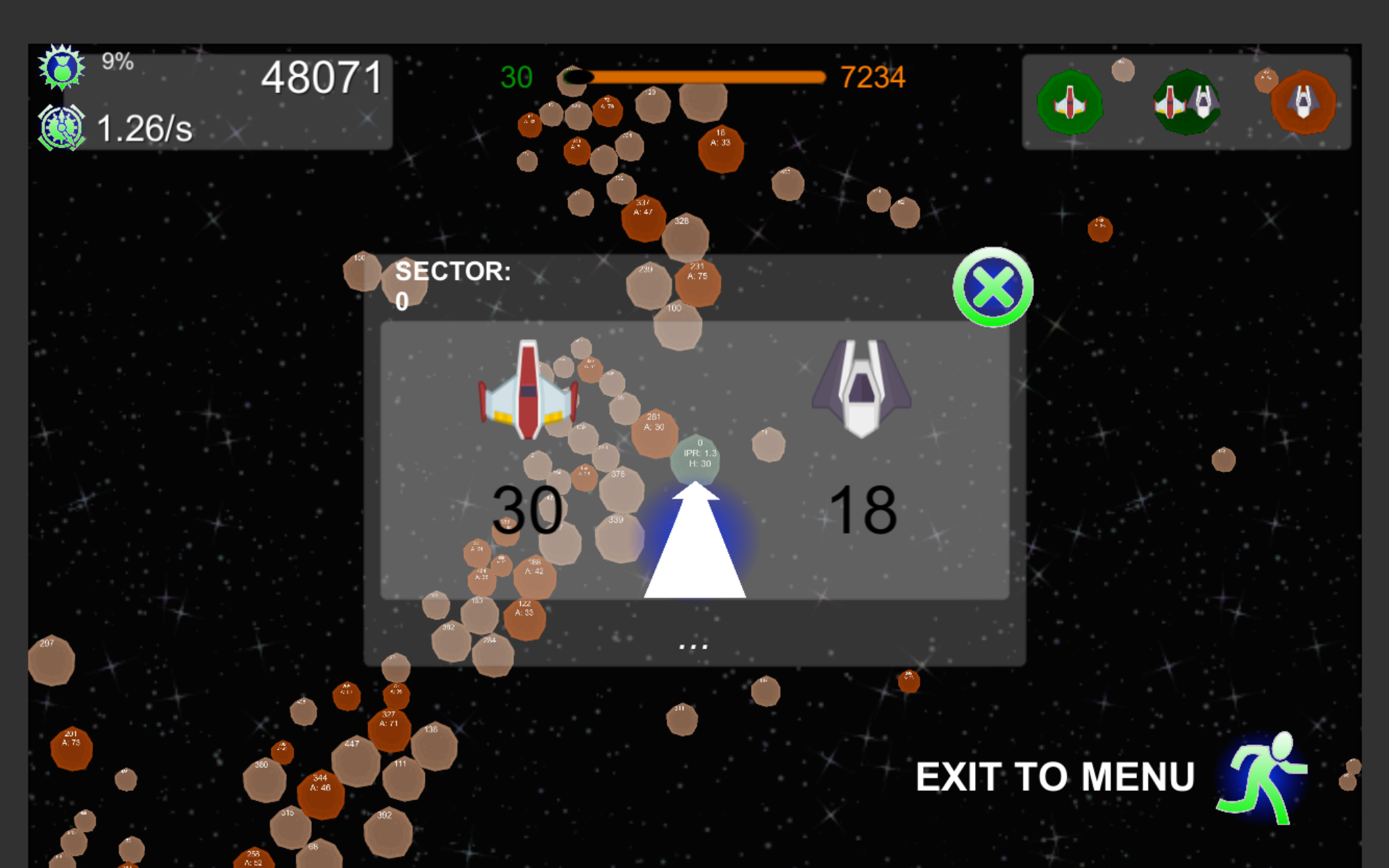 Once a sector is selected you are taken to the main game interface:
Top right: Active production rate in Junk Units per Second, and Sector Idle Production Rate with a trending indicator. As you mine the sector more effectively your Sector Idle Production Rate will slowly increase and will allow you to earn income at this base rate even while you are not playing the game.
Main Slider(Station Speed): This controls the relative speed of the asteroid field, or how fast the asteroids are moving compared to the mining station.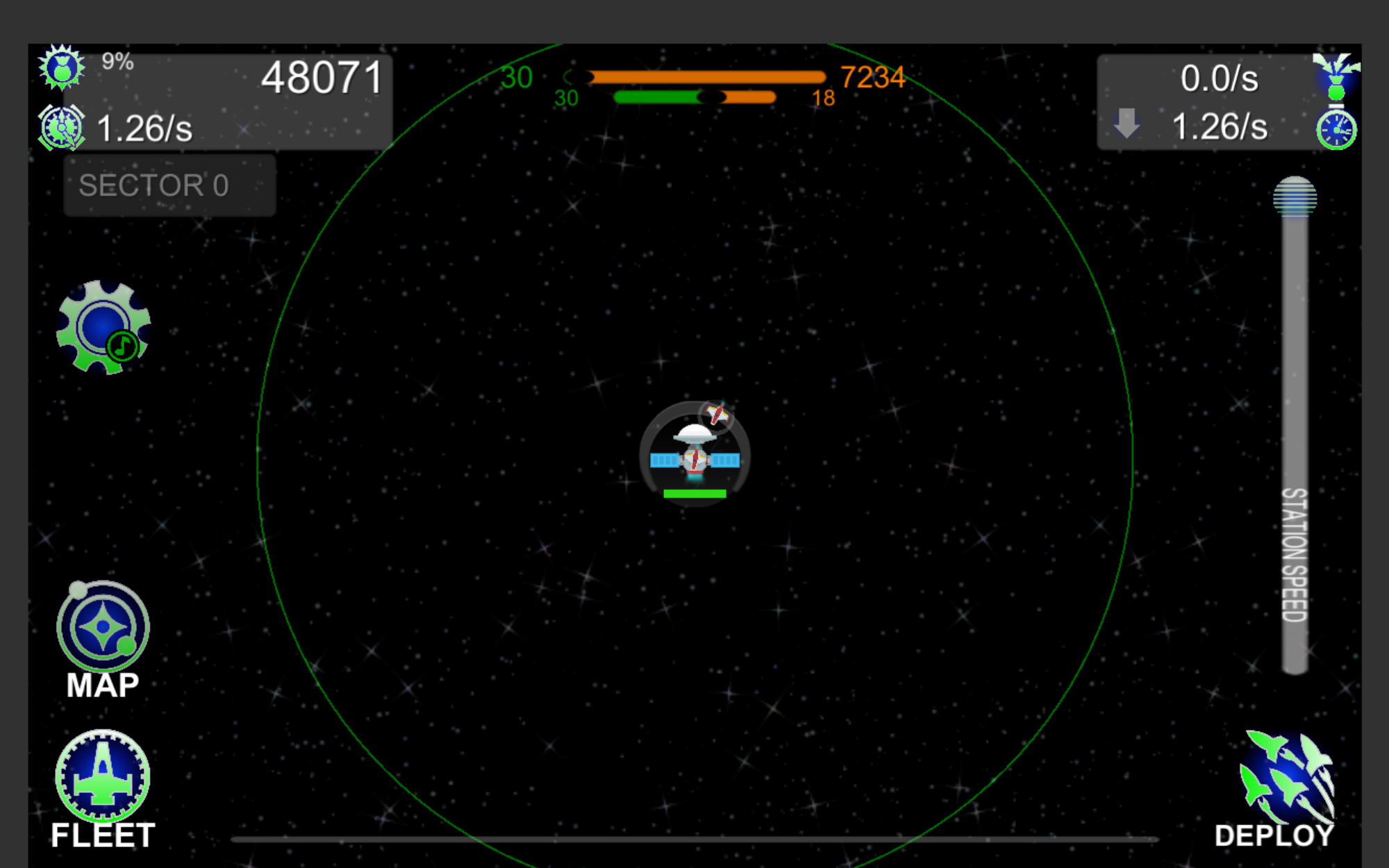 Deployment/Selection Menu: This menu allows you to quickly select all ships of a type regardless of their current dock status. Once selected your units may be directed by pressing on the screen at the destination you want them deployed.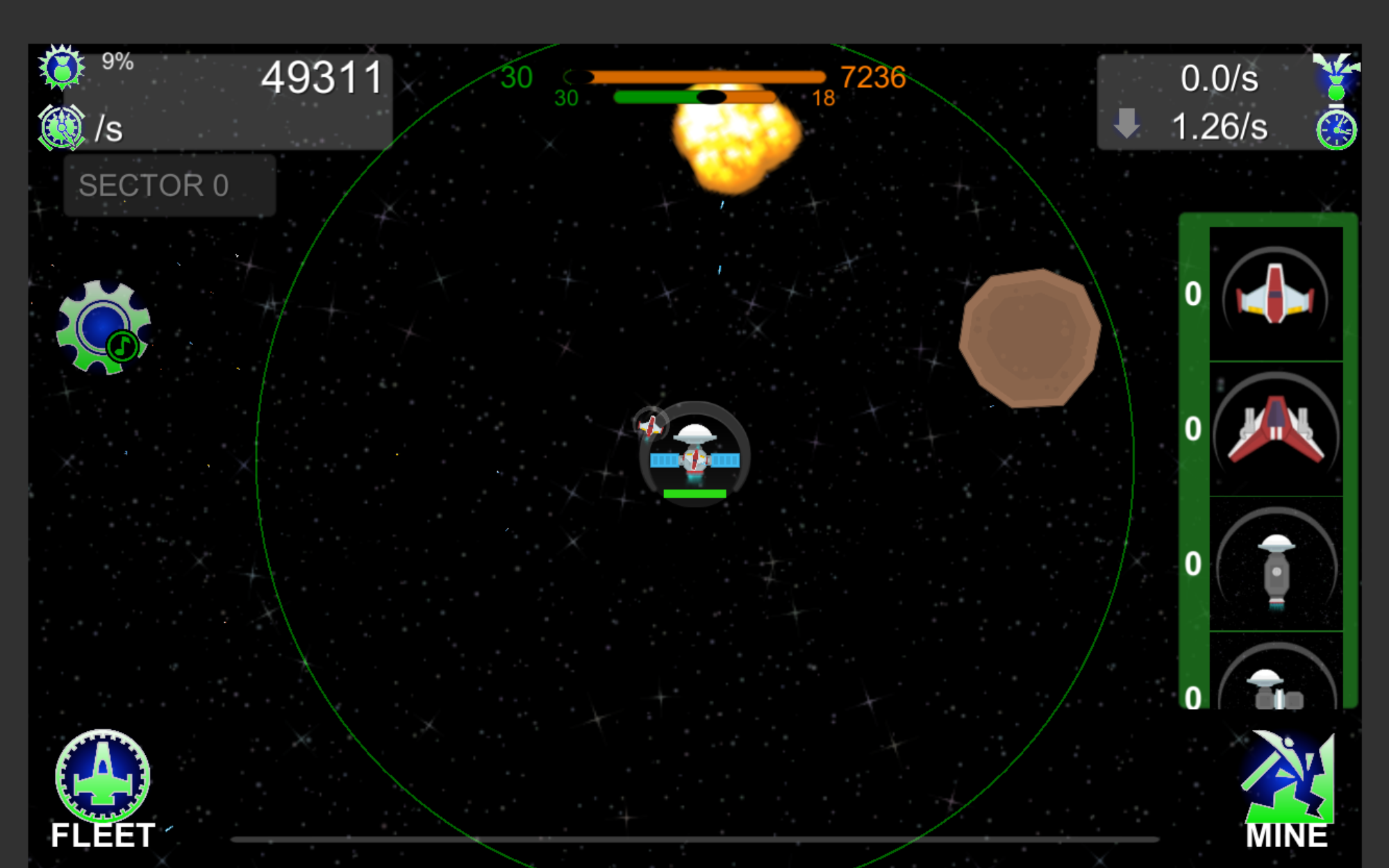 Settings Menu:
Controls for your Automatic Unit Upgrades and Music and Sound FX Volumes.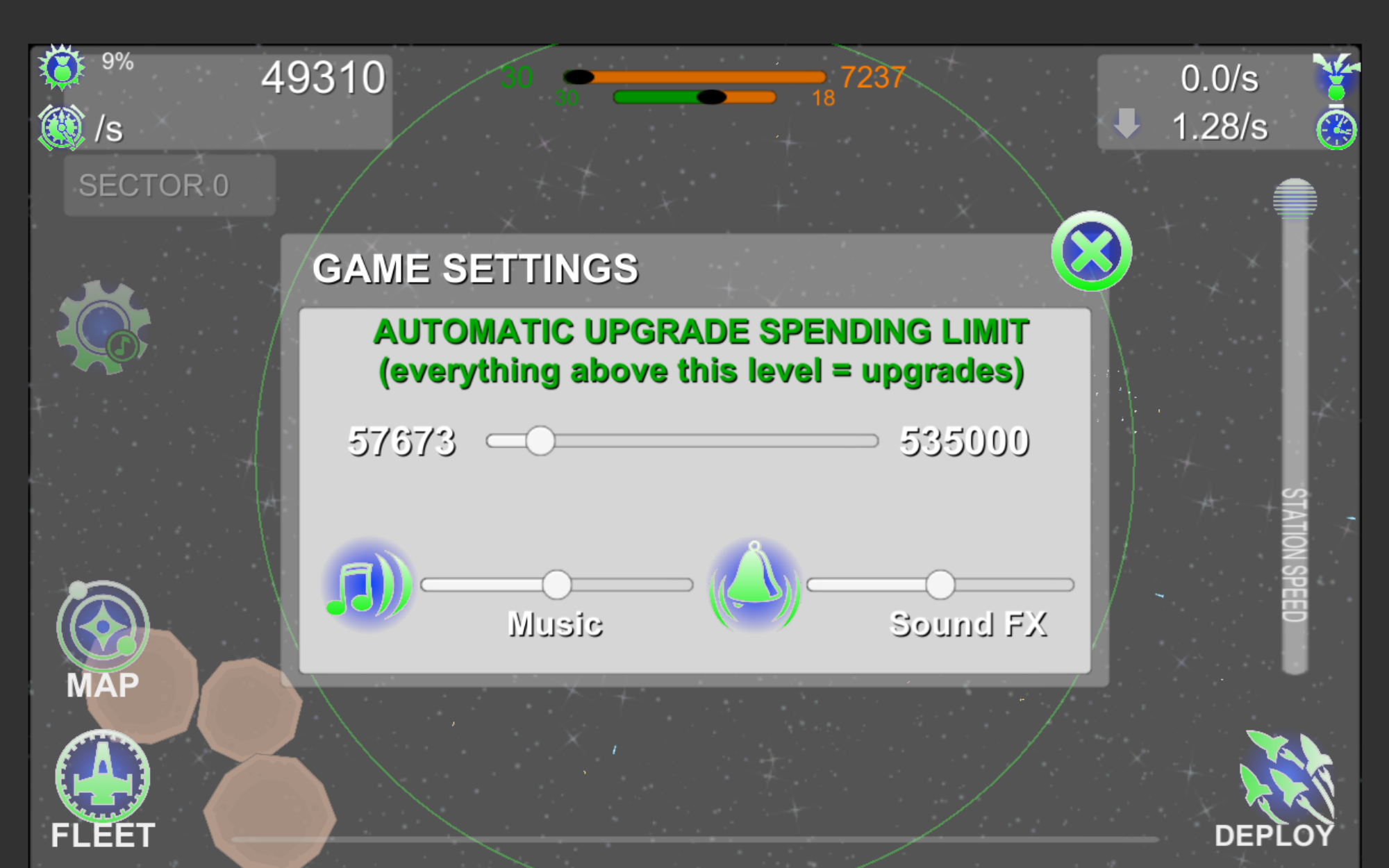 Fleet Management Menu:
Allows you to buy new ships and to manually upgrade them. This is also where you upgrade your mining station. The mining station is the barrier that limits your automatic upgrades, ship levels cannot exceed the station level, and attribute levels cannot exceed 3X the ship level.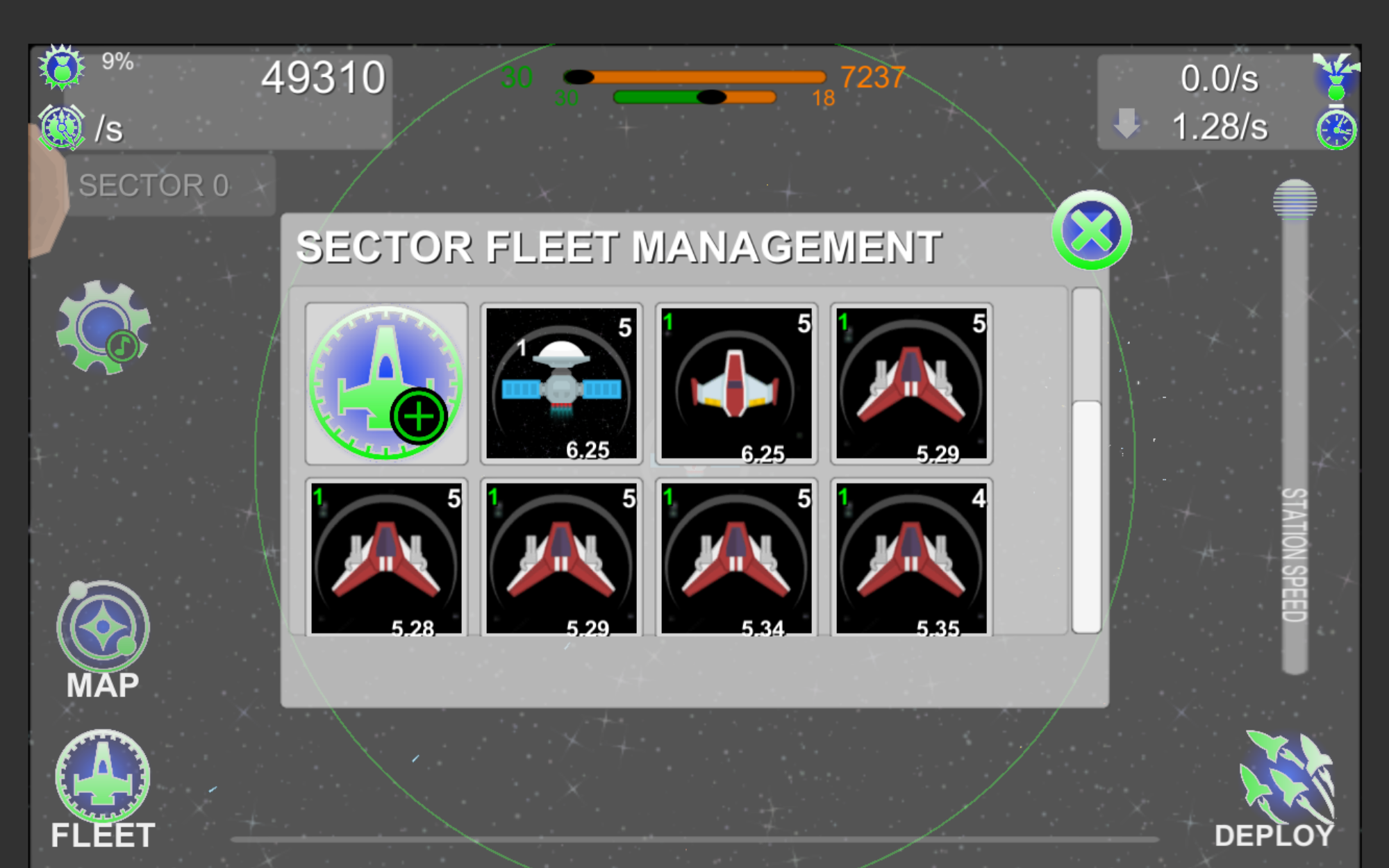 Quick Display:
The line on the bottom of the screen will display icons that give you a quick chance to respond. The icon presently displayed in the image below is a Quick Fix that allows a ship to be immediately repaired of all damage. There are icons that display for Enemies appearing in portals that will show you where they are coming from and allow you to respond quicker, as well as bounty rewards that give you junk credits for killing enemy ships. On the android version there is a once hourly(per station) rewarded advertisement that will display for 5 minutes. Watching ads are entirely optional but will give you a good junk credit payday.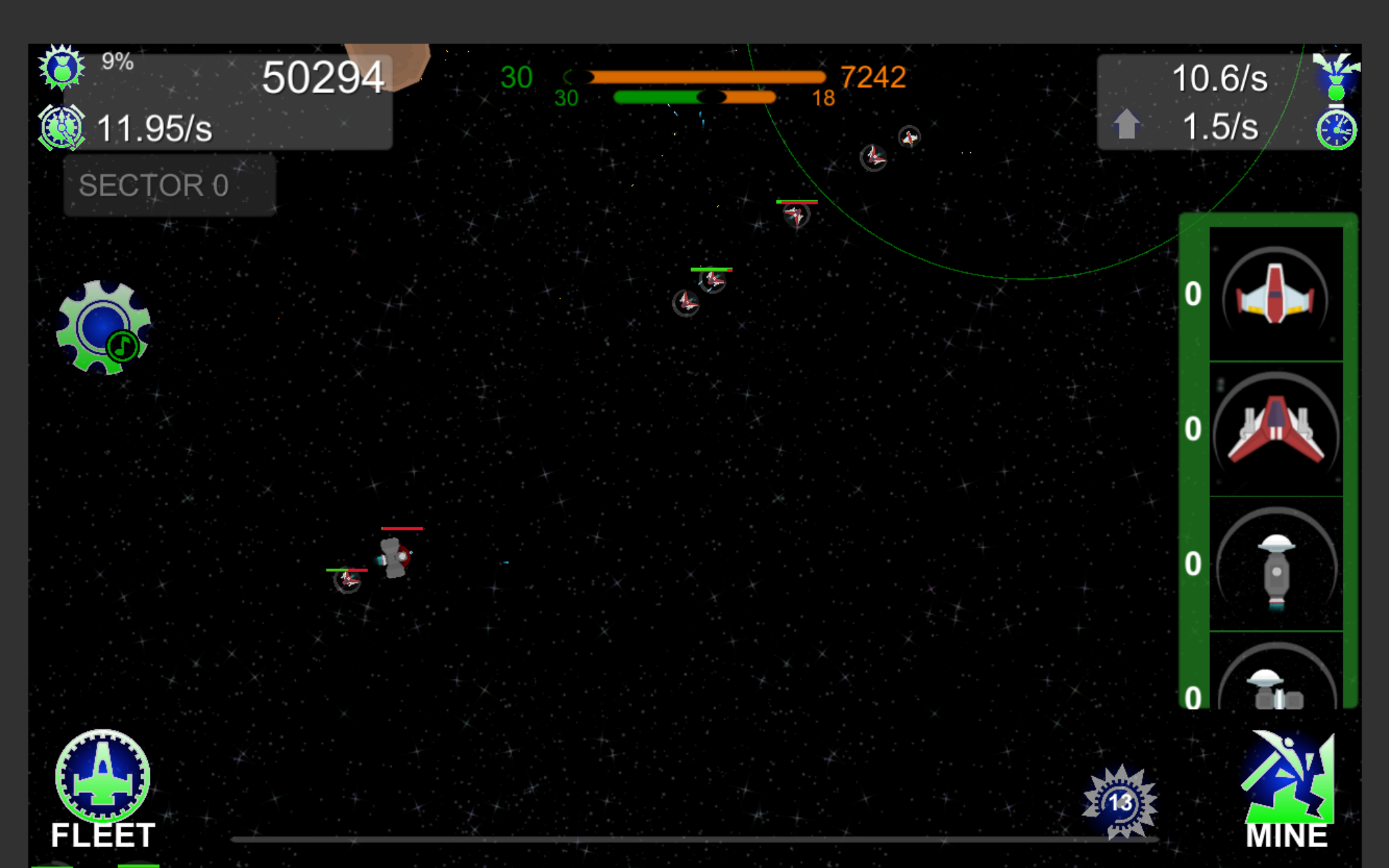 Files will be updated as soon as I can polish the above changes and build and package the updated versions.