The new interface is compact but easy to use and maneuver around during game play, today's screenshot also shows the first finished building icon that is the ground based interceptor silo field building picture icon for the building production window.
So with no more delay here is the first official look at Interceptor shield In-game Interface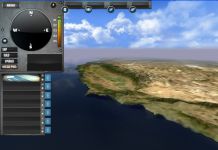 Be sure to drop us a comment and let us know what you think!
This is Servo signing out.