Returning Foes
As discussed in our last article, Half-Life Alyx brought a lot for us to play with even in Source 1. Creating my own Combine enemy has been something I've wanted to do for a long while and the Suppressor has been my chance to do just that.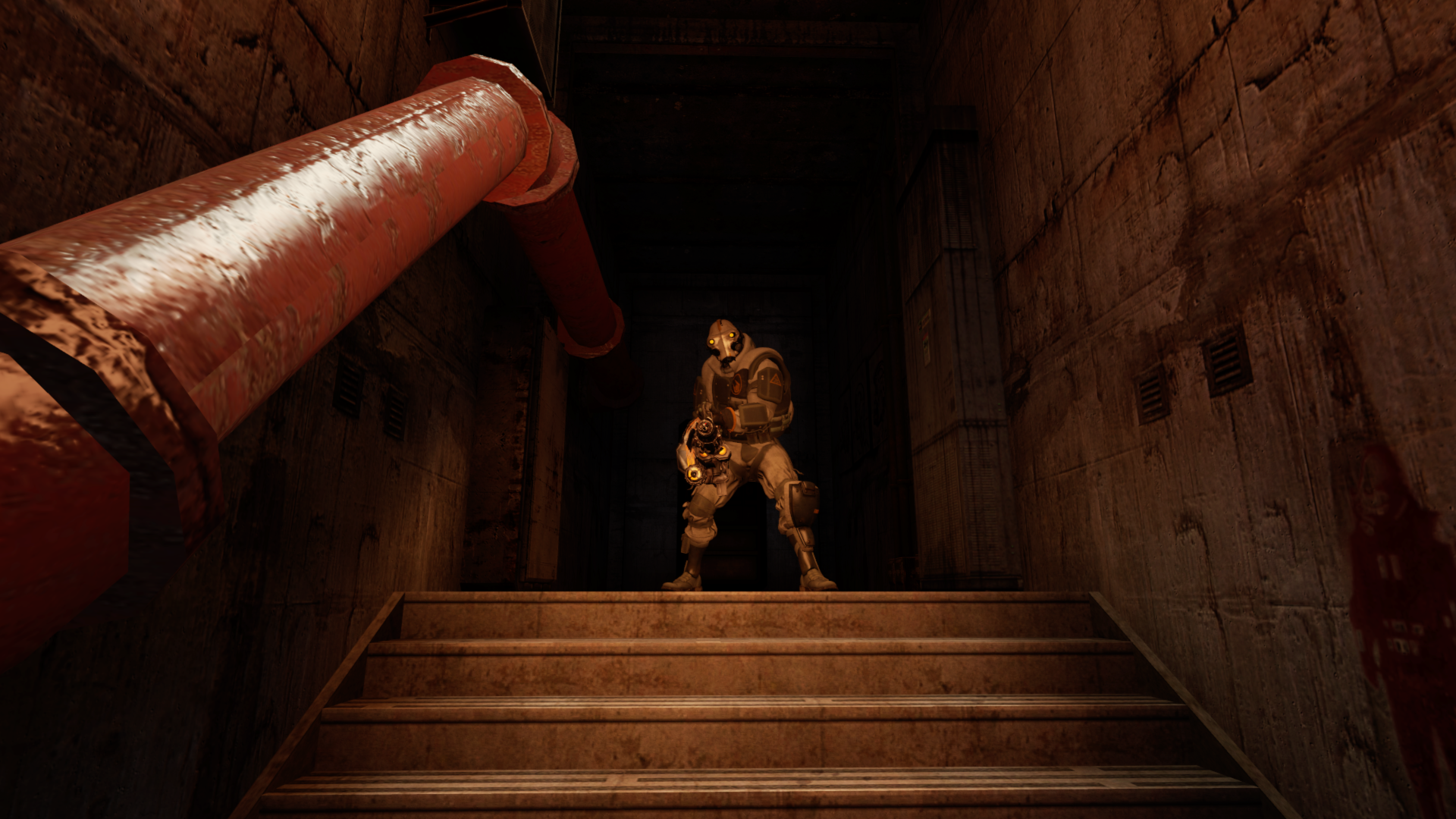 Rather than firing a full auto minigun like his HLA counterpart, I went with a more immediately damaging attack. I feel like this helps have him stand out, both visually and gameplay wise by making his attacks force you to make immediate decisions once you hear that wind up sound. The screen shake when he fires near you is the cherry on top that really sells how much more dangerous he is compared to your standard grunt!
The Suppressor shares a lot AI wise with Combine soldiers, which has been a lot easier to transfer over thanks to the switch I've made from Valve's standard schedule set up to my own more modular system, where NPC actions are actually defined objects that can be dropped onto pretty much any other NPC. You may have noticed I haven't really shown off Vortigaunts for a while and that was mainly due to their AI being a little shabby and me not having the time to improve on it, but with this new system I've been able to get them smarter than ever with next to no actual work on the Vort itself. You can see the results of them having more nuanced decision making options here:
Levels and Art Style
AI and Combat Balance has been a huge priority for most of this project's lifespan and unfortunately it has come at the cost of progress on maps more often than not. With major work on that front coming to a close I've been able to start making brand new spaces and while doing so I'm trying to really let the game lean into a more original look for its world.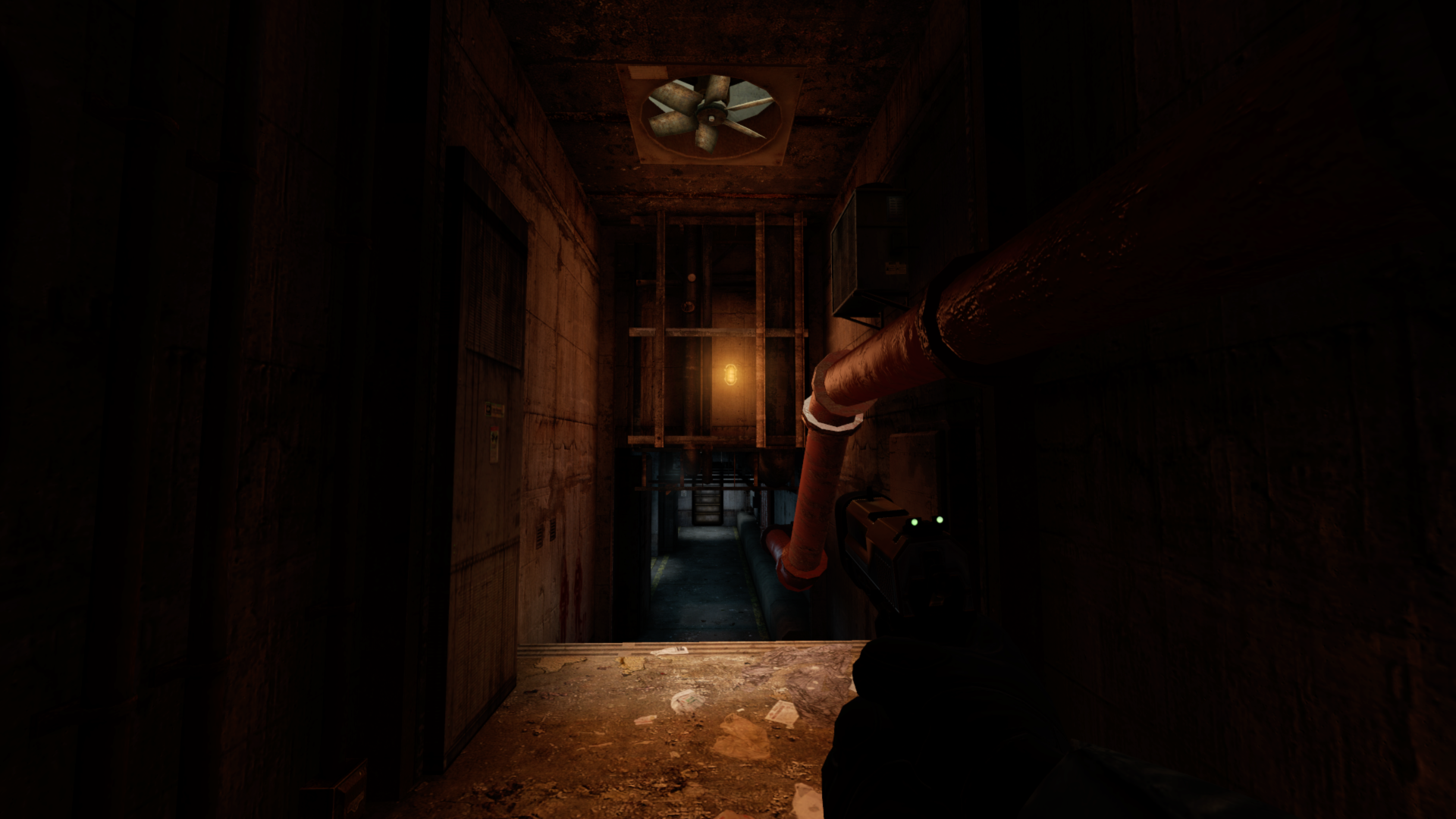 Inhuman takes place some years after the events of Half-Life 2 Episode 3 (or at least, Epistle 3 lol) and I want the look of these levels to reflect that. These are Combine Built structures that have been integrated more with previously built buildings, featuring more grimy metal and concrete rather than their clean and sterile style.
You might also notice the game now features our take on the Ordinal from Half-Life Alyx. At the moment he shares the same AI as soldiers but his use of manhacks gives him a nice little mechanical variation from your typical grunt. The manhack deployment sound helps a lot here considering these manhacks can explode!
Its been a real journey getting the mod to this point and I'm really excited to share more with you in the near future. As usual, if you want to get some smaller glimpses of my work or just want to see me ramble, you can follow me on twitter or youtube. You can also check out an article I posted to Medium a while back on the challenges of making my AI really work. Links down below:
Thanks for reading and stay tuned for more updates.