Still firing all guns here forging this thing, this project has an infectious vibe and is drawing in talent thick and fast and although the original aim was just to keep this as a one or two man indie effort it seems the game wants to be more than that and the community simply won't let me go at it alone.
The bit I actually enjoy, which is coding the game represents about 30% of the effort and so it makes sense to appoint some sort of management consultant who can sort the business, marketing and provide project co-ordination. I've found my man; Peter Hyder has been a fan for a while now and his sales and marketing experience and general knowledge of the industry means he will be able to co-ordinate my eccentric display of ideas and turn it into a measurable and orderly display of progress. He also has skills co-ordinating 'lets-play' events, social media and crowdsourcing campaigns massively increasing his already useful skillset.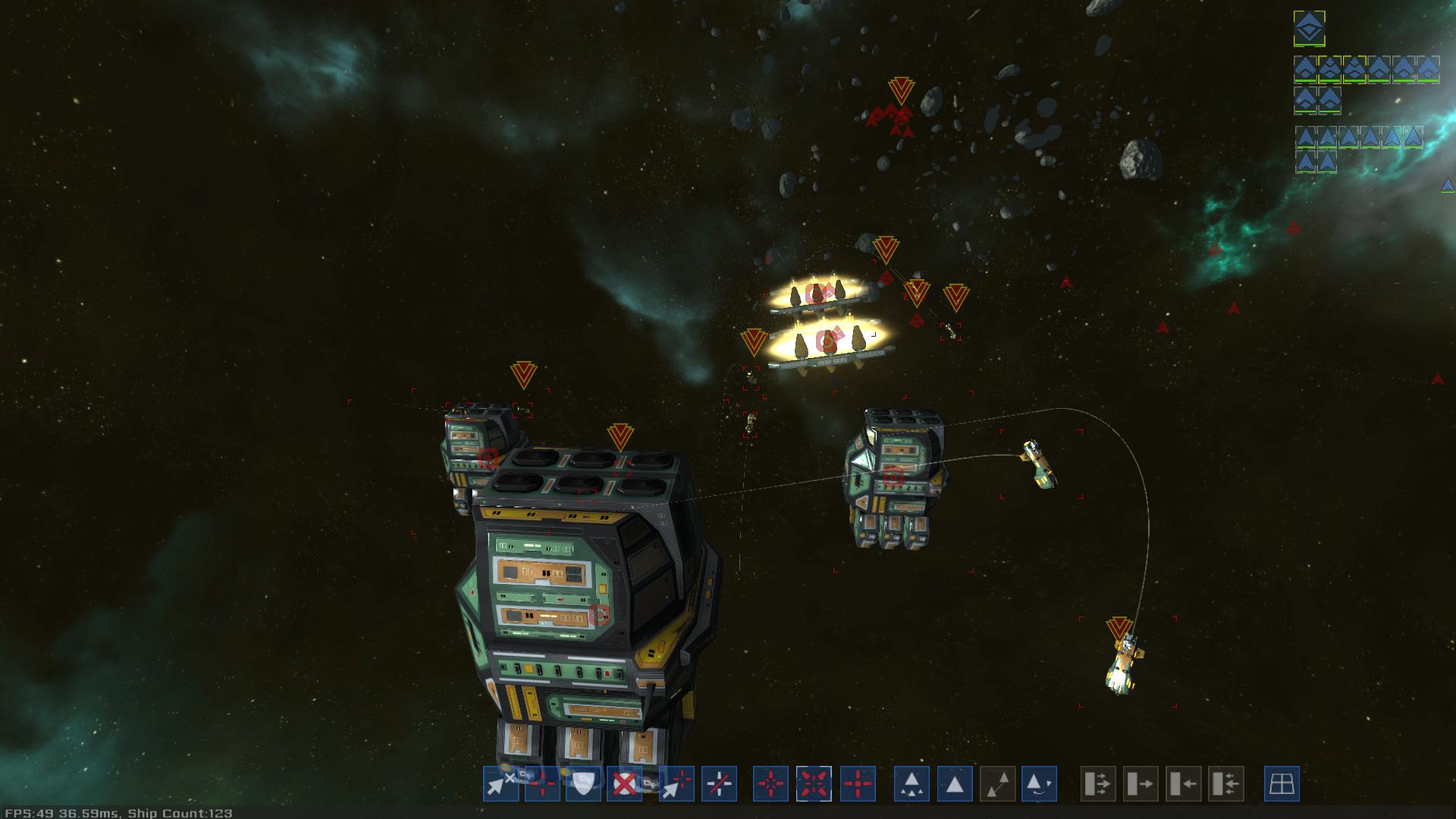 We have a number of candidates ready to create custom game assets, having consulted with Peter we are some way off being able to accept funds from people but I think the amount of time to create the new models can't be underestimated so I've taken on-board a 3D Modeller (David) who will soon furnish us with new ships based on the rough concept art you've been seeing. 3D Modelling is a very time consuming affair and he'll take a recurring chunk from the ever exhausting pot of funds but I believe he'll will be worth every penny.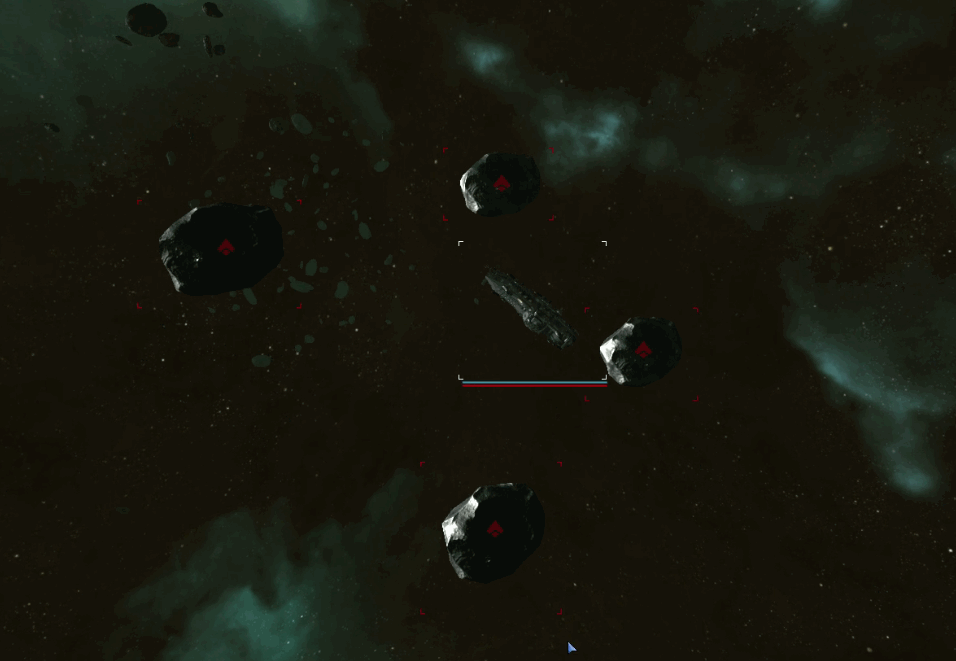 Alex is back into action and we'll officially welcome him onto the team full time. Having furnished me with ship, shield and dissolving shaders its clear the lad is talented and he can take the new models coming in and really start again in terms of special effects. I've created a pretty cool looking prototype granted, but some of these effects need far more detail than I have the time to fully realise and Alex really knows how to harness Unity to produce an AAA finish. He also recognises the importance of syncing the special effects with the relevant sounds which is something else he has experience with so he'll work with Enry to add further depth in that regard. Again this is handy because then I'm left working on AI, Core, UI and it will free me up to focus on something important; multiplayer.
Enry the musician and sound guy is currently furnishing me with the 2D assets and is out gaining experience freelancing. Some of the feedback coming in suggests that the music should be more 'dramatic' during battles which was always going to be the case and he'll soon be busy putting that together. He'll also be working with the other two artists to create a pallet of new assets and effects, oooo I can't wait! John Harper the resident scribe is working on lore and will soon furnish us with more short stories the latest of which 'The Gift' concludes over on the blog. When Peter and I have formed the game doc he'll write the games storyline and spoken scripts and be responsible for coordinating voice-actors. This breakdown of responsibilities represents a key step in the right direction into turning this into a professional title.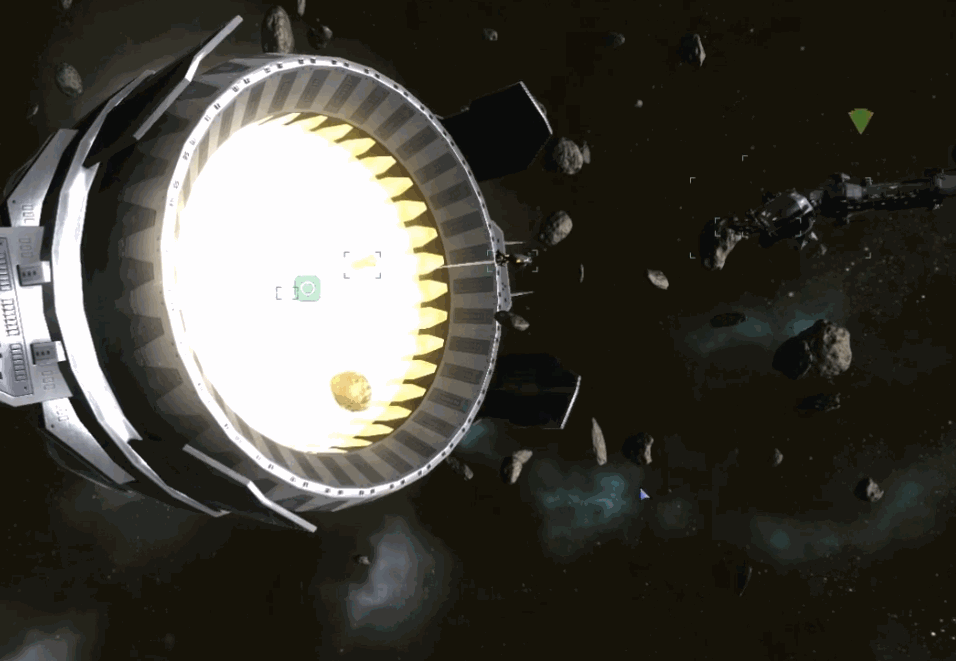 Meanwhile I plug on actually making the game itself and continue the ever ending iterative cycle of adding, testing and fixing. Jumpgates provide a way to spawn enemies and I have basic renditions of the shield, hull and destroy effects to use with the low-poly placeholder models, add a sprinkle of time and I have all I need to make the basic shell of the game. Things are now cleanly created and destroyed meaning I can get on with moulding it into a true RTS. The pack grouping of ships is making it much simpler to orders ships around together and I look forward to continually enhancing that mechanic with things like additional formations which are clearly necessary to boosting the packs fire potential.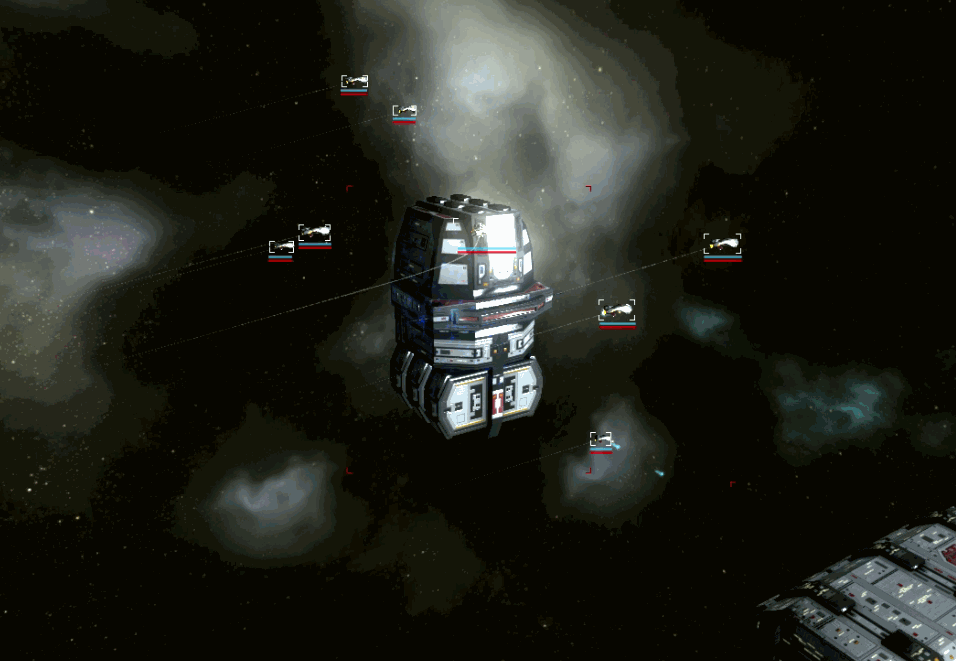 I'm not going to get hung up on the tiny details right now so I'll work on being able to construct the stations and the harvesting of materials and we'll also see the UI evolve into something a little more complex to manage these installations. The AI also needs a lot of love also and now the activity 'hooks' are in place for the ships I've started on a central co-ordinating module adding more purpose to the whole simulation. The fleet UI part (top right) will also see a lot of work and will involve collapsible sections to manage docked ships and generally react more dynamically to pack groupings. Once there's a little more meat on the bones of the prototype I'll sit down and talk to you about it as I play it, I guess you're left to randomly assume things about what you are seeing but we're still very much at the start of the journey you see and things will change.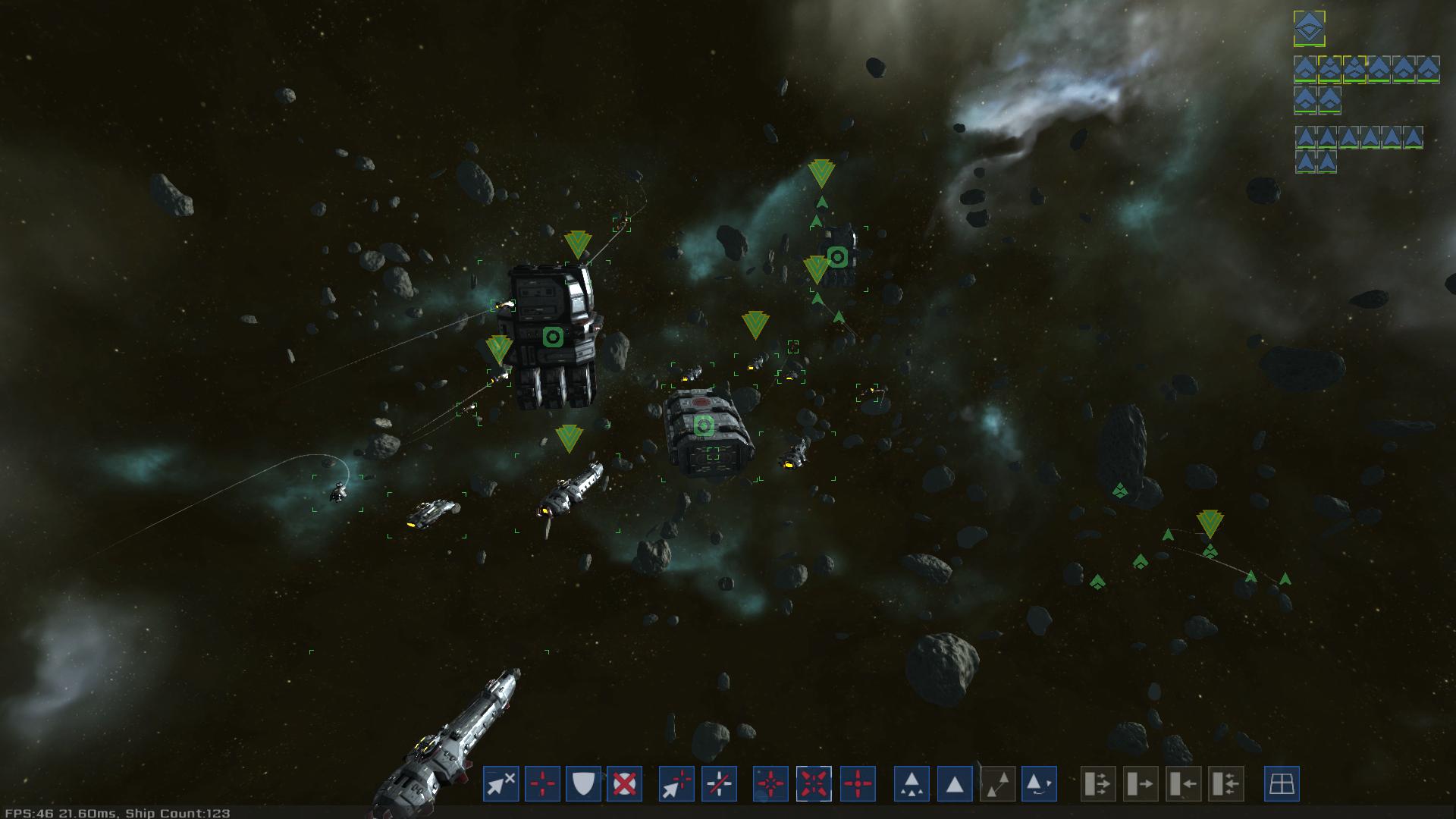 So the team has expanded to six including myself, all passionate about the end result and dedicated to making this a title to remember. As much as I'd love to you can't just pull a game like this from nowhere but I maintain the bulk of the work should be done by the end of next year with an evolving skirmish mode prototype, hopefully with multiplayer, being available within a 6 month timeframe. It's in my interests to push this thing hard now as I'm still bankrolling it personally – I don't mind that, I have a good job and I love this thing but don't lose faith at the thought of these time-scales because they represent a very deliberate and organised project that will be reflected in the crowdfunding campaign happening in the coming months.
Do check out the latest vid if you haven't already, there be a game forming up nicely: YouTube
Thanks for reading!
James