We reached 50 Twitter followers today, and as promised, have revealed the second playable character! This famous author will accompany Poe on his adventure in a co-op fashion. Why, it's none other than the father of steampunk literature, Jules Verne!

Co-op for Edgar will be playable both online, with anyone in the globe, or on the same computer, hopefully with someone you know. The game's difficulty scales when a second player is present, meaning stronger enemies, and a greater number of them.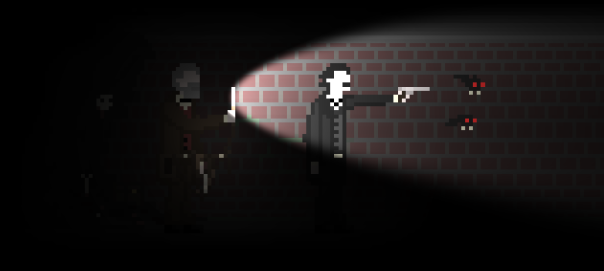 Having a second player also makes for new game mechanics, like allowing one player to illuminate the path while the other fights, or pulling two switches at the same time to reveal hidden passages. Not only are players able to show off their loot while playing with friends, but they are rewarded with new experiences.
Thanks again to everyone following us on Twitter (@EdgarAllanPwnd) and to everyone who has been spreading the word about our game!