Background
The work has been focused on fine-tuning in the logic of the game over the past few weeks, I have focused on drawing and model specific towers for each level and type of Tower. A common feature in Tower Defense games is that the towers suffer minor changes (color, layout, shape, etc. ..) at each level that the Tower reaches. The process of the game so far was only based on improvements of the shots, and not of Visual changes in the towers.
Specific levels, specific towers
Coloquei em prática este processo para os tipos de torre: Canhão, Arqueiro, Gelo e Raio. Cada uma delas já tem seu modelo específico para a torre especial do tipo 1 ( lembrando que são 3 níveis de upgrade e 2 tipos de torres especiais).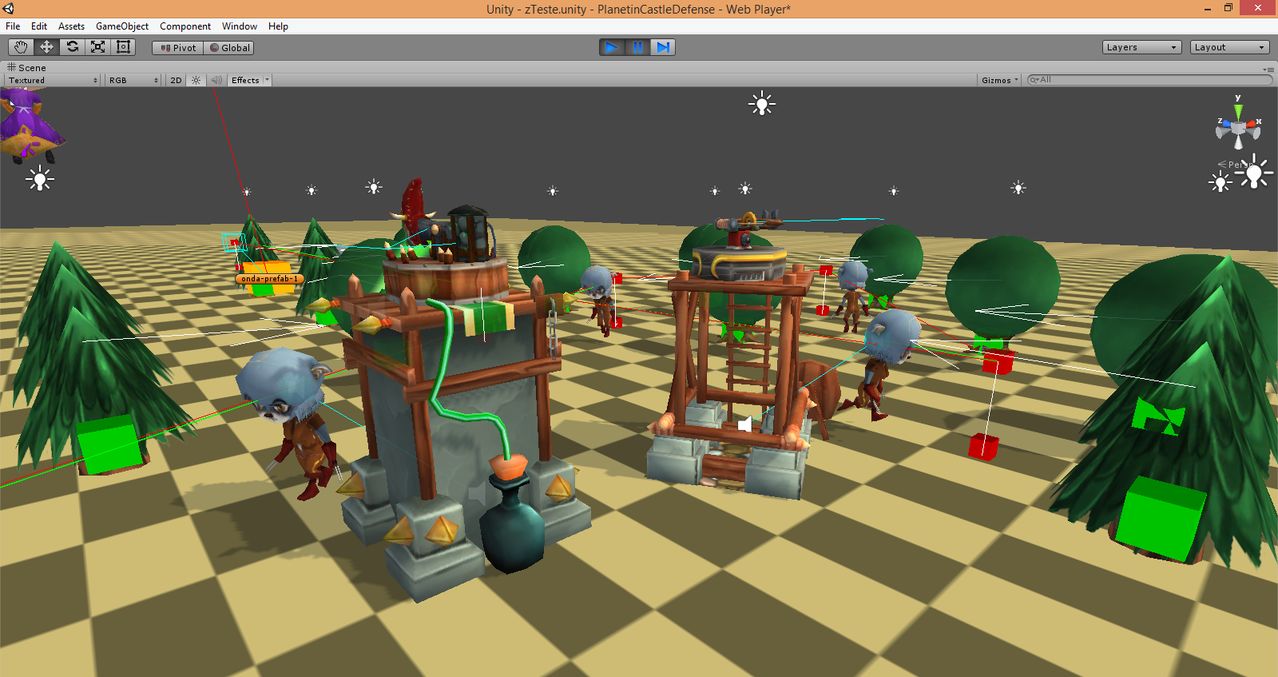 Some standards are being adopted to improve the player's experience, as for example use the same default color palette for a particular Tower, vary the least possible colors used helps the player to create a relationship between the tower and its attributes.
Attempts and attempts...
Obviously create a tower and its variations requires a great research work to reference and mainly much drawing of all the possibilities and variations that can appease (or not) the player.
These are some of the sketches made on paper after thinking a lot about towers, attributes, and types everything a tower defense involves. But of course, the research work is not completed because I still have special towers 2 type ahead. The Tower of Archer with a special poison is already running in the game, check out some screens.