I/ITSEC, the world's largest modeling, simulation and training conference this year took place in Orlando. Although we weren't exhibiting, we still had a representation there. Packed with Alienware M11 notebook and a bunch of brochures, our friend and US partner Robert Francis was having several meetings with the attending companies, teasing everybody in range with images and videos.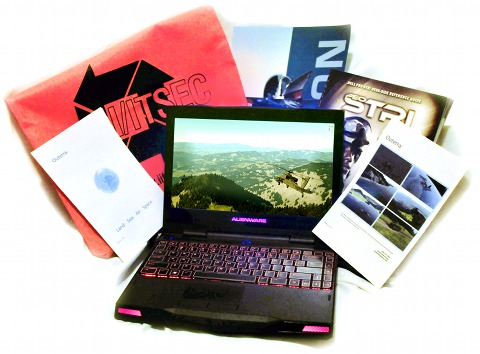 He was showing some of our older videos, as well as some newer ones with ISS space station and alpha version of ocean rendering. Even though the ISS model was using only default materials and wasn't quite finished, it's been a great hit - together with descending to earth surface it showed the scale of the world nicely. After showing the videos he ran the demo version on the laptop to prove the thing's real.
Robert is saying: The reaction received was extremely positive. Many times when demoing to one person they would call their team members over excitedly so they could see the demo. Several groups said that they would meet as a team to discuss options with us and would be contacting us soon.
Here's one of the videos with ISS, descending down to a bay with docked USS Bainbridge ship. Don't mind the bugs visible on the water - they have been fixed already for the presentation.
A blog about the new features in engine will be coming soon.
We've also modernized our communication channels, creating a Facebook page. Now you can also follow us on Twitter.