Yes, It's That Time Of The Year Again!
---
The year is almost over, many great mods and indie games showed their work, and all of them, including us, are participating in the big "Indie Game Of The Year" (or, for modders, Mod Of The Year) event, where users and developers can vote for what they think should be on first place and win the big prize.
To get you all exited about PAZE, we have an appetizer here for you, and much more is to come before the votes are counted.
The Appetizer!
---
in the last news, we informed you about the cars, the setting, and the weapons. One big thing was missing: What will the character, the person the player is controlling, look like? Well, we finished and polished it a couple of days ago, enjoy!
---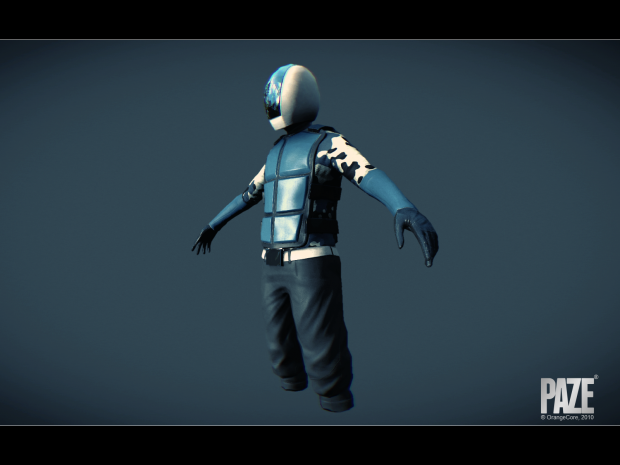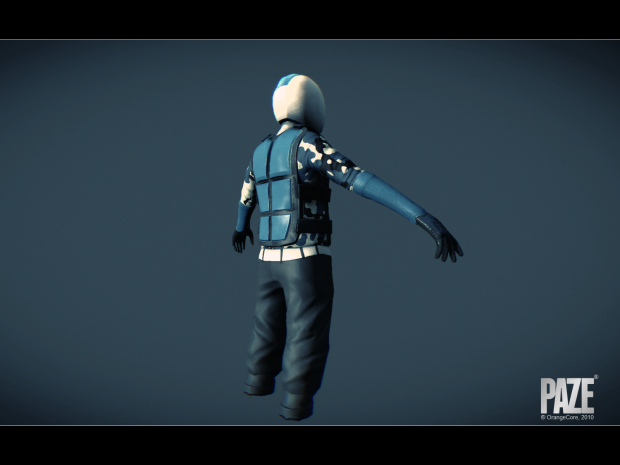 This character, crafted by Daphzart, is rendered entirely in UDK, with a poly count of ~4500 polygons, a 2048² Normal, Diffuse, and Specular Map, as well as several 2048² Masks (created by Analdin). The Cross-Processing (image not owned by OrangeCore) is also a Post-Processing effect, created by IndependentSoul.
Vote For Us (Please) ;)
---
Although there will be many more images coming your way the next weeks, give us a chance to win Indie Game Of the Year by voting right now. As this update is not only being published on Moddb, here is a link to our Moddb Page, for all those who don't know us from there (click on "Vote") ;)

Thank you for supporting us!
Stay tuned for the next media release!