Exterminatus is still having a some difficulties arising from the move to the "Orange box" version of the source SDK. About a dozen bugs (map & code not tyranid) have been fixed this month alone. Between bug fixing ChromeAngel has been working on adding details and mission objectives to the Hive City map, while Typhron has been working on improvements to his maps, Thunderhawk, Space Hulk and Dig Site. Here's a short clip from testing the new version of "Hive".
Last month's call for maps from outside the Exterminatus team has been answered by Comrade Grunt, who has started his own map for Exterminatus. It's early days yet, so the map doesn't have a name. Comrade Grunt has posted some more screen shots on the Exterminatus forum.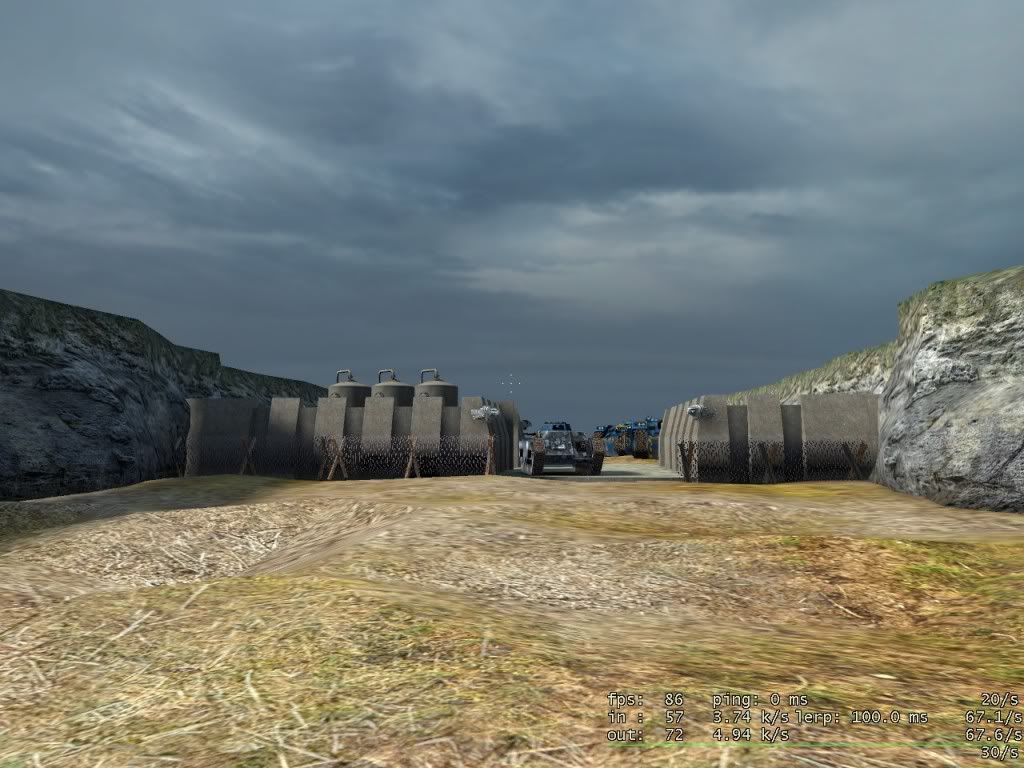 It didn't look like Dig Site was going to work with the Orange Box version of Exterminatus for a while there, but Typheron has got it back up and running. Were still trying to get things stable for the Beta testers, the current hurdle is some wacky physics based crashes.
This month it has also been interesting to talk to members of the gaming community who's only exposure to Warhammer 40,000 has come from the Dawn of War RTS games. They are a whole group of folks we didn't anticipate when Exterminatus kicked off. Glad to see we are getting some cross genre interest with Exterminatus, even before it's released.