I thought it would only take 2-3 weeks to make sure I got all the parts for my new PC, but it was incredibly bad with the shipping and that the company did not get the item I wanted.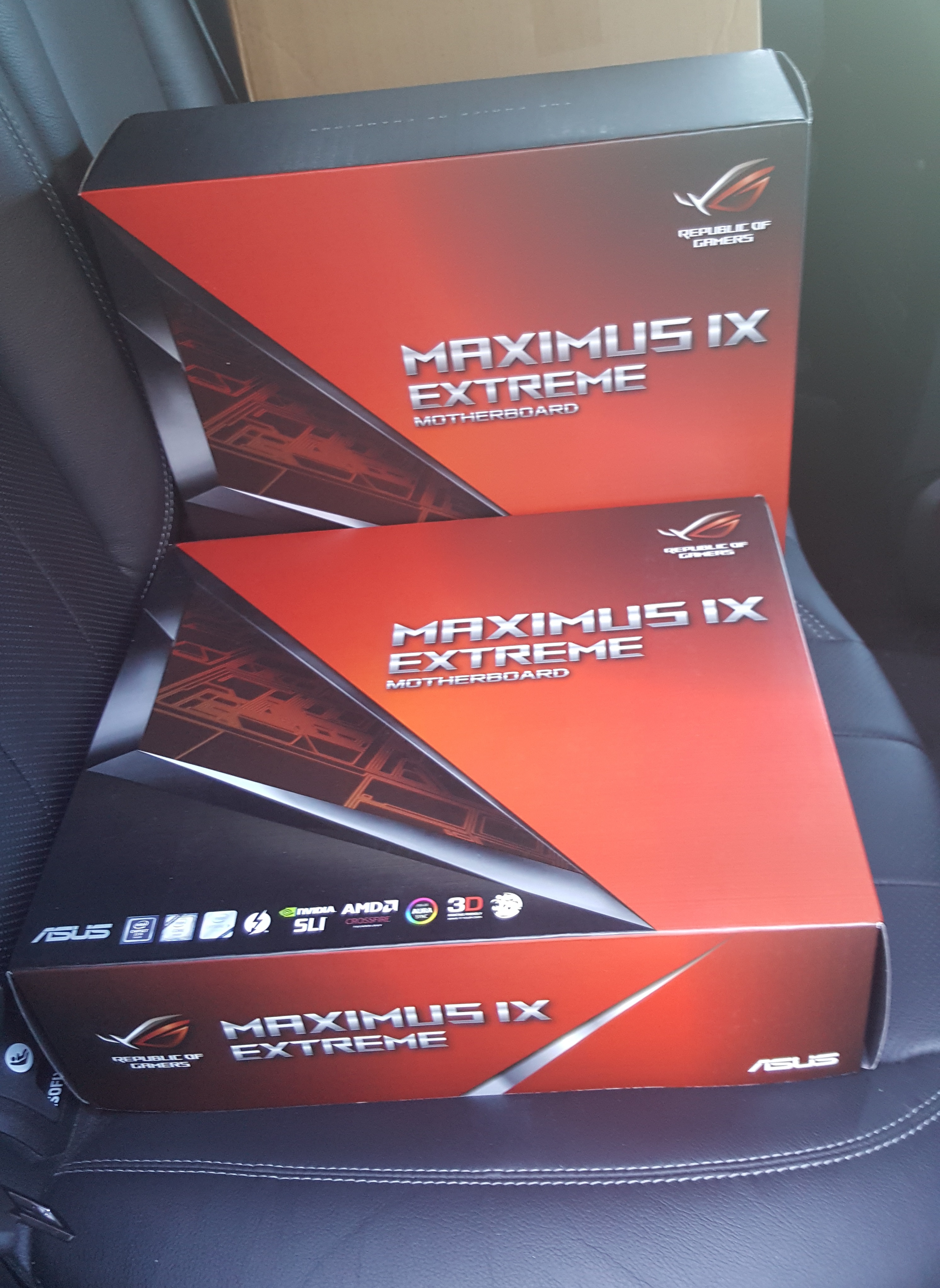 What was most annoying was that the company did not say anything to me in over 3 weeks of waiting... I tried everything I could to buy all equipment here in Norway, without buying everything that i needed from other countries. So I could just jump over by paying for the tax and more in shipping, but that didn't work after all...
The first delivery was damaged on the up side part of the motherboard, which was easy for me to fix right away, but they send me other one as an apology for the waiting time and shipping damage. They were specific that you should get what you pay for, so one more for free, yeah!
The motherboard, graphics card, CPU, Ram, power supply and fans was ordered here in Norway. The rest of everything else is from other countries, such as Germany, Denmark, Japan and Taiwan.
A lot of waiting time, but the goods came to me in the end, just took a couple of hours to put the PC together... All information about this new PC can you read here:
Corsair Obsidian 900D Big Tower Black
ASUS ROG Maximus IX Extreme, Socket-1151
WD Blue 1TB 2.5" SSD
Corsair CX750M, 750W PSU
Intel Core i7-7700K Kaby Lake Prosessor
ASUS Geforce GTX1080Ti ROG Poseidon
G.Skill TridentZ RGB DDR4-4133 C19 DC - 16GB
2x EK Coolstream radiator, SE 480, 4x120-26
EK bracket for pump, EK-UNI Pump Bracket Vertical 120
EK water tank w / pump, EK XRES 140 Revo D5 PWM
Coollaboratory Liquid Ultra
Corsair Commander Mini
And of course 21 fans/120mm from Corsair
And 1 fan/140 fan from Corsair in the back
I plan to insert 16GB more Ram later, when the company gets more of them back in. I really want a better processor, but you can not get a better than the one that's already in there for this motherboard. Below you can see more images of how the PC looks like before the liquid.
This was my first time that I worked with something like this, I was enough lucky that there was no leak. I had not been able to wait for several more weeks for more parts if I needed it now. I had a few screws, tubes and liquid after the first attempt. Some of the screws are from EKWB and Barrow. I first ordered from EKWB, but there was so much wrong with the shipping that I had to buy from somewhere else, I only got a few things from that company that I used.
But in my opinion, I think the PC become a little overkill, there are more light inside the PC than what's on the monitor! Water cooling keeps the CPU and GPU between 26-38 degrees in games, depending on how fast all the fans goes. Makes incredibly loud sounds when I drive them at full speed!
So now it's just to sit back and hope that all this waiting time was worth it. I'm unsure of which Mod I will test here on the website first, many new updates and releases that have come and ready to try out!