Hello Everyone,
First of all, welcome to the first Weekly Update as we draw closer to the Pre-Alpha of the Mod!
I will be providing a weekly update every Tuesday which I will explain a little what's new in terms of work I have completed on the mod!
This week has been a slow one, with work slowly Picking up. I would firstly like to mention that I have pushed back the Final Release Date of the mod to May 20th, (was previously May 1st) mainly because of the amount of work that is still required, there's going to be a lot of polishing off I would like to do.
Pre-Alpha
We currently still have 8 slots for the Pre-Alpha which need to be filled! it's a first-come-first-served basis and will only happen if I get a minimum of 4 people! Feedback would be important in this Alpha Build and as Stated what anyone sees will by no means be the same as what will be provided in the final Build!
I am not saying I will be removing things however! I will only add to the mod, and removing things that I do not believe are necessary or fit to the theme!
New York Progress
The City itself is slowly coming along quite nicely if I say so myself! I have been working on the main lobby of the Empire State Building, designing it in my own way, so if any of you have actually been inside the main lobby of the Building, don't expect this to resemble it in any way!
I have began working on the City Railway, the trains are now ready to be placed on Tracks, I do currently have one train which is sat on top of one of the many Bridges in the City. Expect the mod to be filled with Detail and consistency!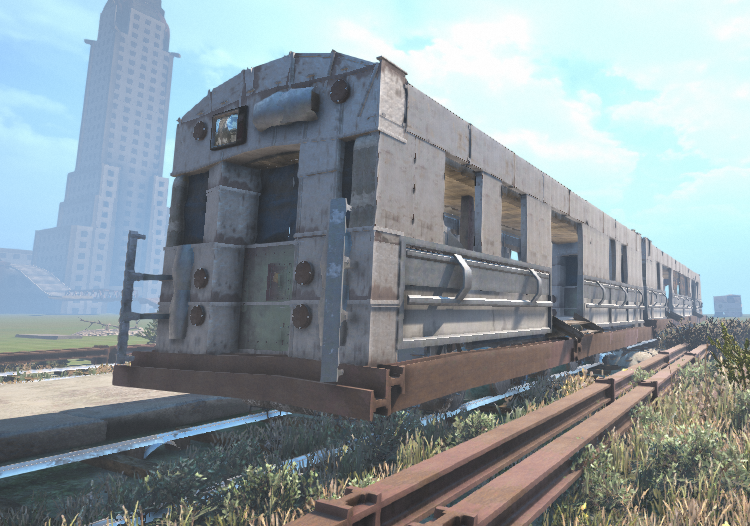 The Storyline
So as we move closer to the release of the mod, I have decided that it would be much better to show other ways of progression in the storyline, for example, The beginning missions, your accessibility around the city will be fairly restricted, parts of the City will be Blocked off! However, as you progress through the missions, you will be rewarded with access to more areas within the city!
The Storyline will also have an effect on the overall look in areas of the city, for example: One mission you need to reclaim the Lobby of the Empire State Building, after this mission is complete, the next mission will spawn you inside the Lobby, which has been damaged due to the effects of the previous mission.
One of these missions may involve a Building to collapse, but I am working on Re-Writing parts of the storyline.
The Back-Story will be released with the final Build of the mod! I can only recommend when this mod releases to Read the back-story before actually playing the mod as it will give you a Much better understanding of why I am making the mod.
Sorry to say, but ONE of the missions will be required to get to the extraction point in a Timed event!
I almost forgot, ONE of the Missions will also provide a direct Reference to Avengers!
Shops and other Features
As you guys know, I am putting a lot of promotion on the mod regarding the shops that will be in the City, think of it as a Dead-Island style thing, where you find people in Safe areas within the City where they are completely secure!
Safe Houses will be scattered around the city, like in my Far Cry 3 map The Apocalypse, the enemy will NOT be able to get you there, you will be provided with a re-supply of ammunition, a shop will be there, and also there may be small treasures within the Safe Houses.
There will be a version of the map which will have NO enemies and will be there as a sole purpose to explore the map and do as you please, some people like to just Sit Back and check out the level design structure after all.
Post Release
I'm not sure what everyone is going to make of this, but I am planning on adding to this mod after I have released the I am Legend theme! Changing a few things up, adding new missions and even giving the Entire city a complete change. I am looking for movie references for new versions of the mod, so far I have come up with:
- The Day After Tomorrow - Theme
- War of the Worlds - Theme
- New I am Legend Missions (such as: a Subway system Mission, A Skyscraper mission, or even a complete change in setting, such as a similar situation but in a City like London)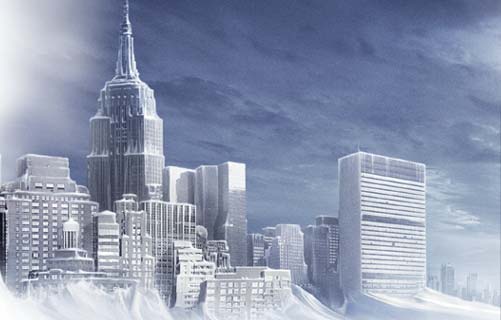 Final Comments
I'd first like to mention that the level of support on this mod is constantly growing! it's popularity is beginning to grow also!
To be completely honest, I did not expect this mod to get anywhere near this much recognition, it has been in the top 100 mods about 3 times now, going as high as 30th Place, and I can only promise that the amount of time and effort in which I am pouring into this mod is going to continue, I also promise that the hard work will pay off and you guys will thoroughly enjoy it, However, I do recommend because it's such an Object-Heavy mod, you may need a computer capable of loading up the amount of objects at once! If not, be sure to Play the Mod on a LOW graphics setting!
The I am Legend Mod releases in May this year, be sure to keep your eyes peeled on the Mod Page for Updates on Video's, Images and information.
Be Sure to send in any Questions regarding the Mod which I will be happy to answer in an upcoming article!
DapperHayden007 (otherwise known as FarCryUniverse)