Tabletop Simulator has been out for exactly one week and it has been a great success thanks to our awesome community! We managed to break into the Top 10 Steam top sellers, which is completely beyond anything we could have imagined. The amount of amazing mod content you guys have been able to pump out is staggering. With that, we've got our first big update since we released and it's a doozy!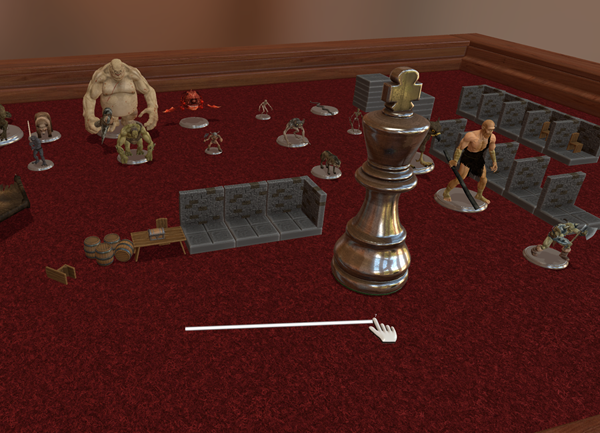 Features:
Line Tool has been added for measure distances, hold 'Tab' to start measuring; synced with all clients

You can now scale objects up and down in size (Up to twice as big and half as small) Use either '+/-' or shift + alt + scroll

IRC Lobby has been integrated in the game (Very WIP), the chat bubble on the bottom right will bring it up. This is a great way to find people to play with.

RPG Props have been added: Chest, Barrel, Table, and Chair. This should help add some flair to your dungeons

(Table flipception, you can flip a prop table on a table, that you use to play tabletop games...

sorry

)
User Account Changes:
You no longer have to login into our account system to play

Your in-game name is your current Steam name

Banning saves the user's Steam ID

In the future we will be integrating more and more with Steam
Server Browser Enhancements:
Server browser is now sorted by newest to oldest

You can now hide locked & full servers

Search can be used to find a specific game name, user name, or game mode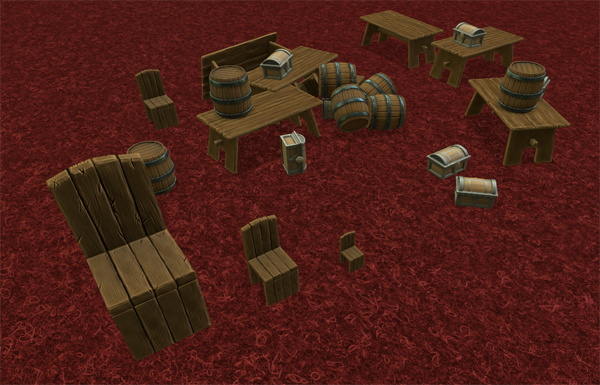 There is still a lot more! Full detail sand patch notes can be found here!